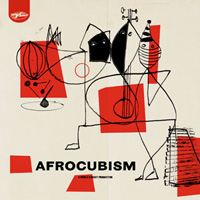 We present the 10 Best World Music albums of 2010 lists. This year we have the lists of contributors to World Music Central, our Spanish language site Músicas del Mundo and our special guest, freelance writer Evangeline Kim, who writes for National Geographic Music, TRACE Magazine, Afropop, Giant Step, and Songlines Magazine.
Evangeline Kim (National Geographic Music, Afropop, Songlines, etc.) Top 10 World Music Recordings for 2010
1. AfroCubism (World Circuit/Nonesuch)
2. Tabu Ley Rochereau – The Voice of Lightness Volume 2: Congo Classics 1977-1993 (Sterns Africa)
3. King Sunny Ade – Baba mo Tunde (Mesa Blue/IndigeDisc)
4. Angelique Kidjo – Oyo (Razor & Tie)
5. Khaira Arby – Timbuktu Tarab
(Clermont Music)
6. The Rough Guide to Afghanistan (World Music Network)
7. Karl Seglem – Ossicles (Ozella Music)
8. Sigrid Moldestad – Sandkorn (Grappa)
9. The Rough Guide to Bollywood
– Second Edition – CD + DVD (World Music Network)
10.
Listen To The Banned
(Freemuse)
Continue reading Best World Music Recordings of 2010, Editor's Picks →