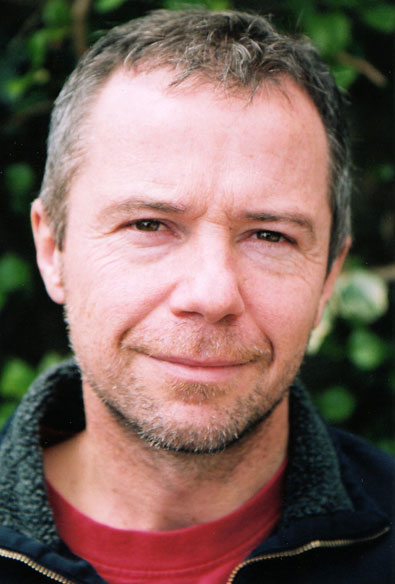 Mel Mercier is a lecturer in Music at UCC where he specializes in Irish Traditional Music, Ethnomusicology, Javanese Gamelan, Indian Classical Music and Ewe Dance Drumming (Ghana). Born in Dublin in 1959, he received his first bodhran and bones lessons from his father, Peadar Mercier, a member of The Chieftains until 1976.
Mel has performed and collaborated with pianist and composer, Micheal O Suilleabhain, for over twenty-five years and, throughout the 1980s, he performed extensively in Europe and the USA with John Cage and the Merce Cunningham Dance Company. He has also performed and recorded with many of the leading Irish traditional musicians of the last thirty years and his Bodhran & Bones video tutor was released in 1991 by Interworld Music. Mel has given bodhr?n and bones workshops in the USA and Europe for more than twenty years.
Mel also composes music for theater, working regularly with Deborah Warner and Fiona Shaw (Medea at Abbey Theatre, West End London, Broadway ? Drama Desk Award nomination, Paris, and Rome 2000-3. The Powerbook at National Theatre UK, Paris, and Rome 2003-4. Julius Caesar at Barbican, Paris, Madrid, and Luxembourg 2005. Readings – Paris 2005. Happy Days – National Theatre, London 2007) He co-composed (with Linda Buckley) the music for Corcadorca's A Midsummer Night's Dream in 2000 and The Merchant of Venice in June 2005.
Mel directs the UCC Javanese Gamelan and has been commissioned to write several contemporary works for the ensemble (Telephones and Gongs, 2004. Kelly and Andy, 2005). Mel was commissioned to write Panarama, the Signature Music for Cork 2005: European Capital of Culture.