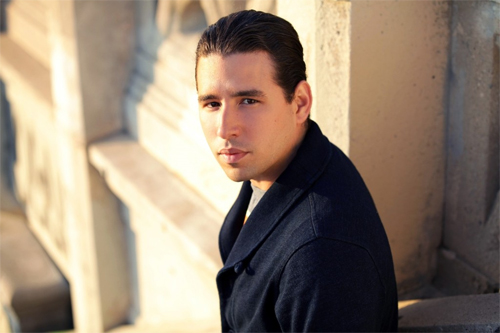 Composer and pianist Alfredo Rodríguez was born October 7, 1985 in Havana, Cuba.
Alfredo has a solid musical background. He began studying percussion at the age of 7 but his real passion was the piano and that's what he finally chose. He studied at the Manuel Saumell, Amadeo Roldán conservatories and at the Higher Institute of Art of Havana.
His first major performance took place in 2006, at the prestigious Montreux Jazz Festival, where he was discovered by acclaimed music producer Quincy Jones who proposed to be his manager. Three years later, in 2009, after crossing the border from Mexico with the United States, Alfredo Rodríguez Jr. moved to the United States and began a new phase in his life, guided and produced by the influential Quincy Jones.
Alfredo's debut album, Sounds of Space, produced by Jones himself, was released in 2012.
His second album, also co-produced by his mentor Quincy Jones, The Invasion Parade, came out in 2014. The Invasion Parade explores his memories of Cuba, the people and culture he left behind, and finds his new place. Guests include bassist and vocalist Esperanza Spalding and percussionist and vocalist Pedrito Martínez.
Discography:
Sounds of Space (Mack Avenue, 2012)
The Invasion Parade (Mack Avenue Records, 2014)
Tocororo ‎(Mack Avenue MAC1109, 2016)
The Little Dream ‎(Mack Avenue MAC1130, 2018)