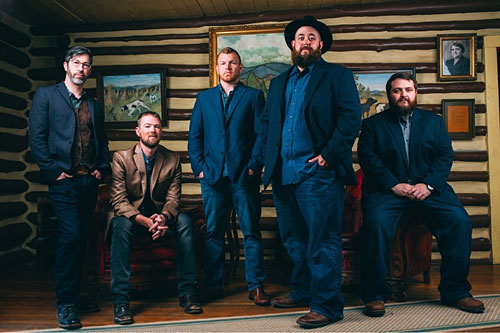 Unspoken Tradition is a North Carolina bluegrass band inspired by traditional music and other influences. Their material is primarily original and mirrors the ever-changing culture of Western and Central North Carolina where they are based.
The band released an independent debut album, Simple Little Town (2013) that was well received. Their follow up recording was Miles Between (2015).
In 2015, Unspoken Tradition played the main stage at the historic MerleFest festival and has quickly grown a dedicated following in North Carolina and beyond.
The Unspoken Tradition lineup in 2018 included Audie McGinnis on guitar and vocals; Lee Shuford on bass and vocals; Zane McGinnis on banjo; Ty Gilpin on mandolin and vocals; and Tim Gardner on fiddle and vocals.
Discography:
Simple Little Town (2013)
Miles Between (2015)