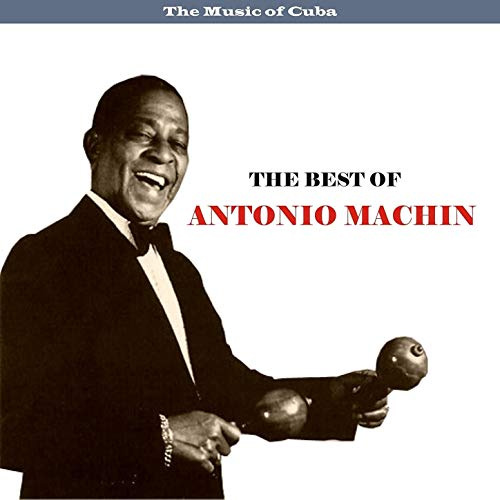 One of the early legends of Cuban music, Antonio Machín led his own acoustic band in the 1920s, and eventually emigrated from the island, first to the United States, and finally to Madrid (Spain), just before World War II. Machín lived and recorded in the Spanish capital for several decades until his death in 1977.
Antonio Lugo Machín was born in 1900 in Sagua La Grande, in the province of Santa Clara, on the northern part of the island nation of Cuba. His mother was a colored Cuban and his father was European, a Spaniard from Galicia.
Machín's early years were very difficult and he was forced to work at the age of eight to help pay some of his father's numerous debts. One day, he was in the street by his house singing quietly. A priest that walked by heard him and immediately encouraged him to sing at a party. He sang Ave María by Schubert. From that day on Machín was determined to become a singer.
Machín's ambition was to sing opera, but this was very difficult for a poor colored Cuban at the beginning of the 20th century. Thus, he focused on singing popular music.
At the age of twenty he had become the idol of the young women in his neighborhood. Machín would sing them serenades under the moonlight. He worked as a mason. Machín also traveled across Cuba as a singer. In 1926 he moved to Havana were he met a Spaniard named señor José, who helped him get a contract to sing at a small cafe in Havana.
Living in Havana, Machín was exposed to many kinds of music. He joined several quartets and sextets. One of the most important ones was Trío Luna, which he formed together with Enrique Peláez and Manuel Luna. In 1926 Machín formed a duo with the famous guitar player and singer Miguel Zaballa. They performed at various night clubs and live radio shows. Their fame was such that in 1927 Don Azpiazu, leader of Orquesta Habana, added the duo to the performances held at the Casino Nacional de La Habana.
At the age of 27 Machín became a vocalist at the Casino Nacional of Havana, the first singer of color ever to do so. The Casino Nacional was the place where you could find upper class Cuban and American land owners, movie stars, millionaires and diplomats, who danced and sought romance.
In 1929 Machín and his friend Daniel Sánchez founded a sextet that also included Alejandro "Mulatón" Rodríguez. They made several recordings. A year later, Machín toured the United States with the Casino Nacional orchestra. On April 26 the band played at the Palace Theater in New York. Machín sang El Manisero (The Peanut Vendor), the first Cuban song to become a national hit in the United States.
In New York, Machín proved to be a prolific artist, recording over 400 songs with the legendary Cuarteto Machín, comprised of claves, tres, guitar, and trumpet. Although the members of the band varied, Machín was frequently accompanied by his old friend, guitarist Daniel Sánchez, who sang duets with him on the majority of the recordings.
Machín is one of the finest Cuban bolero singers that ever lived. Several compilations of his work, covering various phases of Machín's career are available from various Spanish and American labels.
Discography;
Las 50 Mejores Grabaciones de Antonio Machín en Discophon (1903-1977)
Tributo Al Bolero Cubano
Antonio Machín, Sus 20 Grandes Éxitos