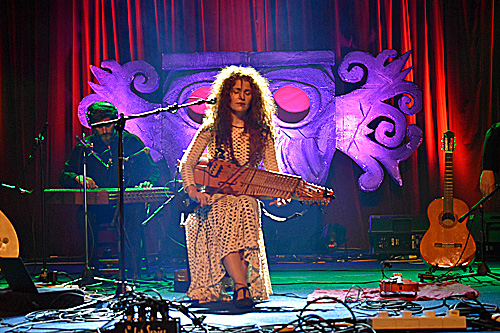 Spanish vocalist, nyckelharpa player and composer Ana Alcaide performed at the RaInforest World Music Festival on Saturday, July 13 at the Theatre Stage.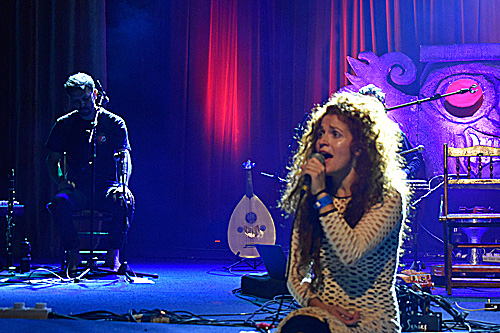 Ana's music encapsulates Spanish traditional music, Sephardic traditions and global music influences. She and some of her colleagues live in Toledo, an ancient city and UNESCO World Heritage that used to be the capital of Spain before it moved to nearby Madrid.
Three cultures lived in Toledo during the Middle Age: Christians, Jews and Muslim Moors. Ana Alcaide draws from this deep historic well and delighted the audience in Sarawak with her captivating vocals and enthralling nyckelharpa, a remarkable Swedish instrument that has adapted well to Spanish traditions.
The band featured Spain-based musicians from Germany and the United States: Rainer Seiferth on guitar and Bill Cooley on darbuka, frame drum and psaltery; and Spanish musician Bruno Duque on clarinet and ney.