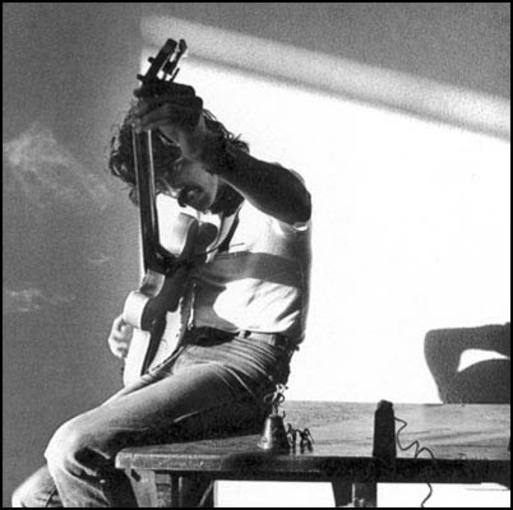 Bass player, Carles Benavent, was born in the Pueblo Seco (Poble Sec) neighborhood in Barcelona, Spain. His earliest days playing music were in blues and rock groups at the age of fourteen.
Essentially self-taught, Carles benefited from being in the midst of the surging musical environment in Barcelona of the 1960s. It wasn't long before he formed the fusion band, Musica Urbana, along with keyboard player, Joan Albert Amargos, recording two albums. After that group broke up, he began to play and record with flamenco guitar virtuoso and innovator, Paco de Lucia in 1978. It was the starting point of a continuous musical relationship between both musicians that lasted for many years.
1991 proved to be a high point for Carles when he performed with Miles Davis in one of the music legend's very last concerts in Montreux, Switzerland.
His lowest low was hit in 1995 when Carles suffered a serious accident that caused great damage to his left arm. However, he was determined to return to playing music. With hard work he recovered and for the past years he has performed throughout the globe in many different contexts with musicians like Al Di Meola, Peter Erskine and many others.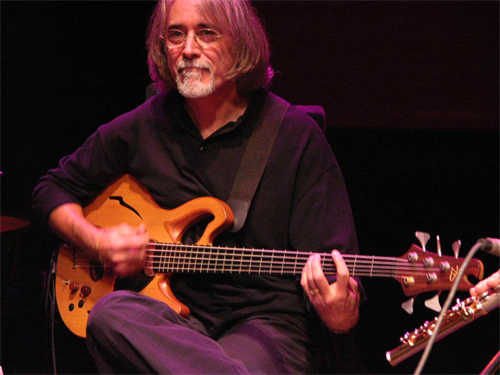 Carles Benavent has an unmistakably distinct sound. He is considered by many to be among the finest, most complete bass players in the world. Musicians and fans alike can hear his outstanding playing in a variety of settings including his work with Paco de Lucia, his own solo recordings, and with Chick Corea and Touchstone.
Discography:
Carles Benavent (Nuevos Medios, 1983)
Dos de copas (Nuevos Medios, 1985)
Peaches with Salt (Frog Records, 1985)
Colors (Nuevos Medios, 1991)
Agüita que corre (Nuevos Medios, 1995)
Fénix (Nuevos Medios, 1997)
Aigua (Nuevos Medios, 2001)