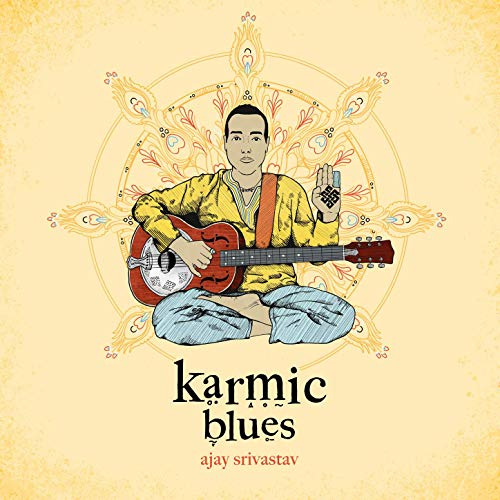 Ajay Srivastav – Karmic Blues (Scion Records, 2019)
British composer, singer-songwriter and guitarist Ajay Srivastav combines American Delta blues resonator and slide guitar with Indian musical forms and instruments, including tabla and tanpura. On Karmic Blues, he also uses string ensembles and bass that provide a rich tapestry of sounds, incorporating dreamy classical and Indian elements.
Karmic Blues is a fascinating amalgamation of blues and Indian folk traditions.
Buy Karmic Blues