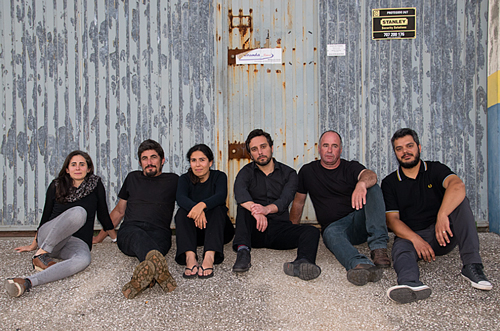 Diabo a Sete is a Portuguese folk-rock fusion group established in Coimbra since 2003. The group has a long career, performing in various stages in Portugal and abroad, participating in important festivals associated with world music.
Diabo a Sete delves into the rhythms, melodies and instruments of traditional Portuguese roots incorporating new contemporary approaches, with a dynamic show where Lusitanian lyricism can be heard as much as feeling the energy of traditional festivals.
With three albums released and to prepare a new album of original songs, his music has received very good reviews both nationally and internationally.
Ther lineup includes Celso Bento on flutes and gaita-de-foles (bagpipe), Eduardo Murta on electric bass; Luísa Correia on guitar; Miguel Cardina on drums; Pedro Damasceno on bandolim, cavaquinho, concertina and low whistle; and Sara Vidal on vocals; Celtic harp, adufe and Galician tambourine.
Discography:
Parainfernália (2007)
tarAra ‎(Estúdios da acert, 2011)
Figura De Gente ‎(Sons Vadios, 2016)