The United States of America is located in North America, bordering both the North Atlantic Ocean and the North Pacific Ocean, between Canada and Mexico.
Introduction
The United States became a major exporter of entertainment in the 20th century through movies, film and music. Although pop, rock, hip hop, country and jazz are some of its biggest exports, certain genres in the roots music category such as blues, salsa, bluegrass and Celtic music are also a major force in American music.
American Roots Music
The United States is a nation formed primarily by descendants of immigrants from Europe, Asia and Latin America, as well as slaves from Africa. As a consequence, American roots music has its foundation in the musical cultures of these diverse groups of people.
The original inhabitants of what is now the United States of America are known as American Indians or Native Americans. The most common musical instruments used by American Indians are the voice, drums, percussion and flutes. Most of the recordings currently available are powwow performances, popular in "Indian Country', round dances and peyote songs. There is also rock, jazz, world music and hip hop performed by Native Americans. Canyon Records in Arizona has one of the largest catalogs of recorded traditional and contemporary Native American music. Pow Wows are the Native American people's way of meeting together, to join in dancing, singing, visiting, renewing old friendships and make new ones.
The music of Hawaii, which is located in the Pacific Ocean, has strong Polynesian and European influences. Portuguese and Spanish sailors and vaqueros (cowboys) brought instruments that are now very popular, such as the guitar and the cavaquinho. The cavaquinho became the ukulele. One of the most popular styles is Hawaiian slack key guitar. Dancing Cat Records specialized in this typically Hawaiian guitar style.
The descendants of African slaves in the United States are known as Black Americans or African Americans. Most African Americans were originally based in the Southern states: Louisiana, Alabama, Georgia, South Carolina, North Carolina, Tennessee, and Virginia. Internal migrations led many southern blacks to northern and western states, seeking better job opportunities in urban areas. African American culture has spawned some of the richest musical genres found in the United States: Gospel, blues, jazz, R&B, soul, funk, and Zydeco. Combined with other elements, it also gave way to rock and roll.
The numerous waves of immigrants from Europe and other parts of the world brought the sounds of the entire globe to the USA.
The Appalachian mountains encompass eighteen states in the United States of America, reaching from Maine to Georgia, and include, among others, the Berkshires of Connecticut, the Green Mountains of New Hampshire, the Catskills of New York, the Blue Ridge of Virginia and North Carolina, and the Smoky Mountains of Tennessee and North Carolina.
Appalachian music is greatly influenced by English and Celtic (Scottish and Irish) ballads, religious songs and African-American music. Musical genres in the southern Appalachians include old time, bluegrass, Gospel and country music.
The most common musical instruments are the fiddle, which came from the British Isles and Ireland; the banjo, which is of African origin; and more recently the guitar, which is originally from Spain but has become widely used internationally.
Polish, German, Slovak, Czech and Hungarian immigrants who settled in eastern and central Texas during the late 19th century brought their native languages, music and dance traditions and instruments with them. Polkas, waltzes and obereks blended with older reels and quadrilles already popular with Texans. The introduction of the accordion opened up new possibilities and generated the creation of new hybrid musical forms. Polkas are played by Tex-Mex conjunto acts and western swing bands.
Acadians who relocated to Louisiana developed Cajun music.
Central and Eastern European immigrants who set roots in the industrial North brought polkas and other popular dances with them.
Recent immigrants from Asia, the Middle East, Africa and Latin America have arrived with new beats and musical instruments, including Indian classical, bhangra, klezmer, highlife, world beat, etc.
Many states in what is now the Southwest (New Mexico, Arizona, Nevada and Colorado), as well as Texas and California, were once part of Spain and later Mexico. Many of the descendants of the first European settlers and natives created a new multiracial, mestizo ethnic group when the settlers from Spain and Native Americans intermarried. Hispanics from the southwest and Texas developed styles known as tejano music, norteño and corridos.
Puerto Ricans, along with Cubans and Dominicans, developed New York salsa by bringing together the sounds of Cuban son, Dominican merengue and Puerto Rican bomba and plena to the mainland.
American Musical Genres
Alt-Country is an abbreviation of Alternative Country. The music is characterized by a mixture of country music with various forms of American roots music, including bluegrass and Americana, as well as rock, rockabilly, honky-tonk and other forms rock.
American Folk Music – Although folk music was originally used to describe traditional music from rural and urban areas, in the United States of America the term folk music usually refers to music performed by singer-songwriters who incorporate various forms of American roots music into their sound: country, blues, bluegrass, along with pop and and rock.
Americana is a broad term to describe American roots music. It is sometimes called "alternative country." It's a wide-ranging genre that includes bluegrass, folk and traditional country, sometimes mixed with blues, rock and jazz. In the 1990s, Americana appeared as a distinct genre on American radio, allowing audiences to explore a sound without the slick production that usually dominates the country music industry.
Bluegrass is an acoustic musical genre performed primarily by white Americans that combines old time, blues and jazz to create music that is generally faster than old time music. It is characterized by the use of fiddle, banjo, guitar, mandolin, and upright bass and sometimes by the dobro resonator guitar. The International Bluegrass Music Association holds an annual conference that includes a trade fair, showcases and awards. The Bluegrass Music Hall of Fame & Museum is located in Owensboro, Kentucky. The museum is a nonprofit dedicated to the history and preservation of bluegrass music.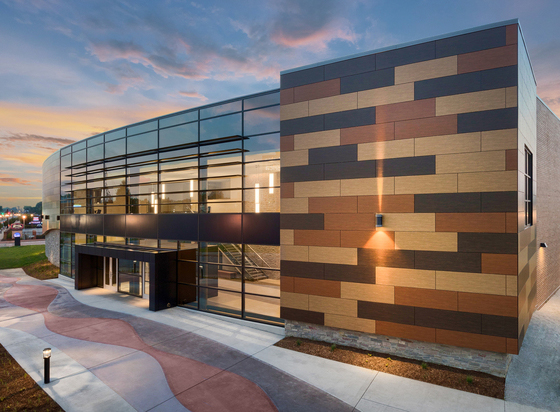 Bluegrass Books: Bill Monroe The Life and Music of the Blue Grass Man by Tom Ewing (University of Illinois Press), Can't You Hear Me Callin': The Life of Bill Monroe, Father of Bluegrass by Richard D. Smith (Da Capo Press), Foggy Mountain Troubadour, The Life and Music of Curly Seckler by Penny Parsons (University of Illinois Press).
Blues is a type of folk song from the Southern United States. It was developed by black Americans at the beginning of the 20th century. It has a passionate feel, with elements of melancholy and pain, and a repeated use of blue notes. Blues originally developed in the American South (primarily Louisiana, Mississippi and Tennessee). This original form of blues is known as Delta blues. The name comes from the Mississippi River Delta region.
Blues music gradually migrated north, up the Mississippi River, to cities like Memphis and eventually to Chicago. In Chicago, blues music exploded and evolved into electric forms, reaching international notoriety in the 1950s and 1960s. The blues lounges in the South and West sides of Chicago created venues for new and old talent. Legendary blues labels Alligator Records and Earwig Records were started in Chicago, as well as the influential Living Blues magazine.
Blues subgenres include Delta blues, Piedmont blues, and Chicago blues. Piedmont Blues is found in central North Carolina and southern Virginia. It is characterized by a fingerpicking guitar playing style, based in ragtime rhythms.
Boogaloo or Bugalú – A musical genre also known as Latin Soul. It originated in New York City's Spanish Harlem in the 1960s. Boogaloo is a fusion of mambo and Latin jazz with African American R&B, soul, and doo-wop. The result was a highly danceable and distinctly urban form of music that reflected the widespread multicultural fabric of New York City. One of the biggest starts was Joe Bataan.
Chicken scratch – A genre also known as waila music. The term waila comes from the Spanish word bailar, meaning to dance. This popular dance music was developed by the Tohono O'odham people(also known as Papago) of southwest Arizona. The chicken scratch sound is the result of Southwestern, Mexican and European influences. Accordion-driven polkas, waltzes, schottisch, Mexican cumbias and mazurcas mixed with electric guitar, saxophone and a solid rhythm section. The music is also similar to Southwestern Hispanic music, such as grupero, conjunto, norteño and tejano music.
Country music was developed in rural southern Appalachia. Country music's roots include old time, bluegrass, gospel, folk and Celtic music. As country music became popular, a large music industry was developed and much of it was concentrated in the city of Nashville (Tennessee). Nashville productions became very elaborate. In the 1970s and 1980s, producers added strong pop and rock elements. By the 1990s, most country music produced in Nashville was essentially pop music. Country music is sometimes called Country and Western, although some critics and musicians consider Western a separate style.
Jazz – A musical genre developed by African-Americans in the United States of America. It is characterized by a strong rhythm, blue notes, and improvisation. Jazz has evolved into multiple forms throughout the decades giving way to numerous subcategories such as bebop, cool jazz, fusion, Latin jazz, smooth jazz, etc. It has also become internationalized, with new jazz styles that vary from the American jazz roots.
Influential jazz musicians include Miles Davis, John Coltrane, Louis Armstrong, Charles Mingus, Duke Ellington, Charlie Parker, Dizzy Gillespie, Bud Powell, Max Roach, Roy Hargrove, Pat Metheny, Marcus Miller, Herbie Hancock, Wayne Shorter, Bill Evans, Ornette Coleman, Theolonious Monk, and Sonny Rollins.
Zydeco – A popular accordion-based musical genre from southern Louisiana. It is performed by the Creoles of Color, combining traditional sounds with new rhythm and blues elements.
American Musicians:
Directory of American musicians involved with American roots music or world music.
Afghan Classical Music
Afrobeat
Antibalas
Chicago Afrobeat Project
American Folk Music
American Folk music books: I Got a Song: A History of the Newport Folk Festival by Rick Massimo, Wesleyan University Press, 2017. ISBN-10: 0819577030. ISBN-13: 978-0819577030.
American Indian/Native American
Bryan Akipa
Bill Miller
Jay Begaye
Joanne Shenandoah
Keith Bear
Kevin Locke
Kevin Yazzie
R. Carlos Nakai
Robert Mirabal
Americana
Armenian
Balkan
Bluegrass
Barbara Lamb
Becky Buller
Bela Fleck
Blue Highway
Bruce Molsky
Bryan Sutton
Dan Tyminski
David Grisman
Darol Anger
Del McCoury
Earl Scruggs
Jake Armerding
Kristin Scott Benson
Lee Sexton
Matt Flinner
Missy Raines
Nickel Creek
Noam Pikelny
Railroad Earth
Rhonda Vincent
Sam Bush
Sierra Hull
Steep Canyon Rangers
The Dillards
Tim O'Brien
Tony Trischka
Unspoken Tradition
Vassar Clements
Blues
Blind Boy Fuller
Bobby Rush
Buddy Guy
Cephas & Wiggins
Eric Bibb
Henry Butler
Henry Gray
Little Hatch
Muddy Waters
Phil Wiggins
Pinetop Perkins
R.L. Burnside
Robben Ford
Robert Johnson
Seth Walker
Shemekia Copeland
Brazilian
Rob Curto's Forro For All
SambaDa
Cajun
Balfa Toujours
BeauSoleil
Cedric Watson
Pine Leaf Boys
Celtic/Irish/Scottish
Cady Finlayson
Cathie Ryan
Celtic Fiddle Festival
Cherish the Ladies
Eileen Ivers
Hanneke Cassel
Jerry Holland
Liz Carroll
Nightnoise
Rebecca Pidgeon
Relativity
Rick Epping
Solas
Celtic rock
Colombian
Country
Beth Nielsen Chapman
Chet Atkins
Doc Watson
Dwight Yoakam
Folk Rock
Funk
War (funk, rock, soul, jazz)
Gospel
The Blind Boys of Alabama
Sweet Honey in the Rock
Take 6
Ysaye Barnwell
Hawaiian
Barney Isaacs
Cyril Pahinui
Keola Beamer
Ledward Ka'apana
Taimane
Hawaiian music books: Hawaiian Music in Motion: Mariners, Missionaries, and Minstrels by James Revell Carr, University of Illinois Press, 2014. ISBN-10: 025208019X. ISBN-13: 978-0252080197.
Highlife
Indian classical Music
Ambi Subramanian
Brooklyn Raga Massive
Hasu Patel
Roopa Mahadevan
Japanese
Kenyan Music
Klezmer
Latin Jazz
Bobby Matos
Bobby Sanabria
Larry Harlow
Manny Oquendo
Pete Escovedo
Poncho Sanchez
Rebeca Mauleon
Mexican
Middle Eastern
New Orleans Music (Jazz, brass bands, swamp rock)
Dirty Dozen Brass Band
Dr. John
Ivan Neville
Rebirth Brass Band
Old Time
R&B
Sacred Steel
The Campbell Brothers
The Lee Boys
Salsa
Bio Ritmo
La Excelencia
Pequeño Johnny Rivero
Ralph Irizarry
Wayne Gorbea
Willie Colón
Tex-Mex and Border Music
Frontera Bugalú
Santiago Jimenez Jr.
Timba
Western Swing
World Fusion
Ancient Future
Axiom of Choice
Baraka Moon
Debo Band
Go: Organic Orchestra
Hejira
Howard Levy
Jamshied Sharifi
Jai Uttal
Jon Hassell
Lhasa
Los Pinguos
Matthew Montfort
Nickodemus
Niyaz
Paul Simon
Shabaz
Steve Shehan
Strunz & Farah
Tony Vacca
Toubab Krewe
Vas
Will Clipman (also Native American, jazz, new age)
Yo-Yo Ma
Zydeco
American Professional Organizations
The American society of Composers, Authors and Publishers (ASCAP) – ASCAP is a membership association of composers, songwriters and publishers of every kind of music. ASCAP protects the rights of its members by licensing and distributing royalties for the non-dramatic public performances of their copyrighted works.
BMI (Broadcast Music Inc.) is one of the largest American performing rights organizations. It collects license fees on behalf of songwriters, composers, and music publishers. BMI distributes royalties to members whose musical works have been performed.
The Recording Academy (NARAS) is a record industry professional organization that provides various services and benefits. It is also the creator of the Grammys, the only peer-presented award to honor artistic achievement, technical proficiency and overall excellence in the recording industry, without regard to album sales or chart position.