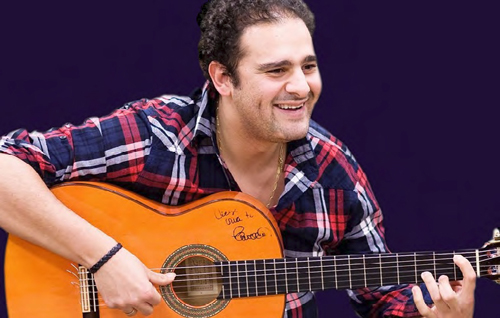 Diego Moreno Jiménez, better known as , was born September 20, 1978 in Jerez de la Frontera, Spain.
He grew up as a member of the renowned dynasty of the Morao. Diego is the eldest son of Moraito Chico and he trained at home under the watchful eye of his father, although he also received training at the Carbonero school.
He appeared on stage at 14, accompanying artists at different clubs and festivals. Soon his guitar attracted the attention of flamenco stars such as José Mercé. Enrique Morente, Diego el Cigala, la Niña Pastori, Miguel Poveda, Pansequito, Diego Carrasco, Montse Cortés, Marina Heredia, and others.
Discography:
Del Manzanares Al Guadalquivir, with Israel Paz El Moñi ‎(Alía Discos, 1999)
Orate (Warner Music Spain, 2010)
Vuelve El Flamenco, with Diego El Cigala (Cigala Music, 2014)
Antonio Reyes / Diego Del Morao – Directo En El Círculo Flamenco De Madrid ‎(El Flamenco Vive, 2016)