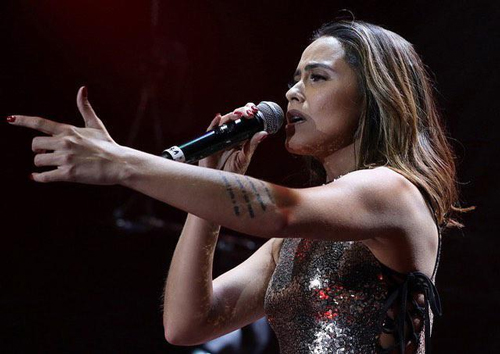 Maria Emília was born in São Paulo, Brazil, but always had a strong connection to fado. Her Portuguese grandfather introduced fado to Maria Emília and her father.
She moved from Brazil to Portugal at a young age, and began singing fado early at Taberna do Ganso and other well-known venues in the Minho region.
Althoug she returned to Brazil and sang in the Alfama dos Marinheiros, Maria Emília had a longing for Portugal and fado. She returned to Portugal and began her career as fadista. She performed at the most iconic fado houses and toured Brazil, Spain, Switzerland and Belgium.
Throughout her career, she has demonstrated a steadfast devotion not only to the music's deepest traditions but also to its expressive possibilities. Her album Casa de Fado features bittersweet fados such as "Perfeito Pecado" and "Sou um Fado desta Idade", as well as emotive classics such as "Um dia cheguei-me a ti" and "Agora."
Discography:
Casa de fado (EMI, 2018)