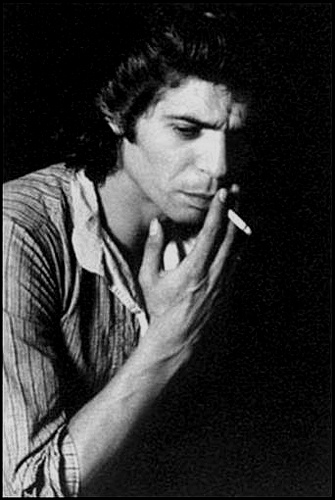 "You only had to listen to Camarón once to know that he was a genius" – Paco de Lucía.
Camarón de la Isla was one of the greatest Flamenco singers of the 20th century.
José Monge Cruz, known artistically as Camarón de La Isla, was born in San Fernando (Cádiz) in 1950. He was the second oldest in a family with eight children. He was given the nickname Camarón because of his blond hair and for being from the island of San Fernando (Cadiz). He began to sing at the age of four. "At home, everybody danced and sang, even if they weren't performers", he used to say.
Since his childhood he worked as a professional flamenco singer, performing in private parties and gatherings at the inns of Cádiz and Málaga. Camarón made frequent trips throughout Andalusia, sitting next to elderly cantaores to learn the old ways of singing. He performed with the Miguel de los Reyes company and later joined the group of the Madrid tablao (flamenco nightclub) Torres Bermejas.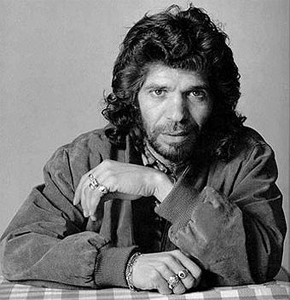 His first album came out in 1969, accompanied by de Paco de Lucia on guitar. Thanks to his recordings with de Lucía he became a top artist in flamenco festivals.
La Leyenda del Tiempo, released in 1979, was a seminal album that featured one his greatest hits, "Volando." This album caused a lot controversy at the time because it was a move away from traditional flamenco that angered many purists.
Because of his personal character and the sound of his voice, the generations of cantaores coming after him consider his style as a model to be followed. He won the National Award of the Chair of Flamencology and the Mairena de Alcor contest.
Camarón died in 1992.
Discography:
Al Verte las Flores Lloran (Philips, 1969)
Cada Vez que Nos Miramos (Philips, 1970)
Son Tus Ojos Dos Estrellas (Philips, 1971)
Canastera (Philips, 1972)
Caminito de Totana (Philips, 1973)
Soy Caminante (Philips, 1974)
Arte y Majestad (Philips, 1975)
Rosa María (Philips, 1976)
Castillo de Arena (Philips, 1977)
La Leyenda del Tiempo (Philips, 1979)
Como el Agua (Philips, 1981)
Calle Real (Philips, 1983)
Viviré (Philips, 1984)
Te lo Dice Camarón (Philips, 1986)
Flamenco Vivo (Philips, 1987)
Soy Gitano (Philips, 1989)
Potro de Rabia y Miel (Philips, 1992)
Camarón Nuestro (Philips, 1994)
Paris 1987 (Philips, 1999)
Integral, a 21 CD boxed set with remastered versions (Universal Music, 2005)
Camaron en la Venta de Vargas (Philips, 2006