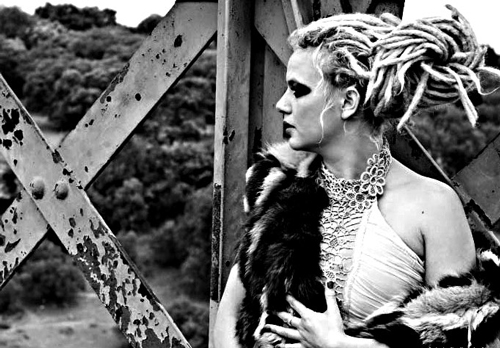 Singer and dancer Naike Ponce was born in Sanlucar de Barrameda (Cadiz, Spain) and grew up in various cities in southern Spain: Jerez de la Frontera, Cádiz, Sevilla and Utrera. She was discovered by the legendary cantaora 'La Sallago', who instilled in her the wisdom of singing from the gut and the heart. Naike has a powerful and versatile voice.
Se received a scholarship from the prestigious 'Cristina Hereen' flamenco school, as well as the first prize in the 'Primer concurso Cantiñas de Cádiz', the 'Upcoming Artist Award' of the The Gran Vía Awards and the first prize in the 'Concurso por saetas de Torres Macarena' in Seville.
Throughout her career, she has worked in the best flamenco clubs and festivals in Andalusia. Later, she moved to Madrid. In the Spanish capital, Naike was part of great shows like the musical 'Cómplices' and collaborated with top artists such as Jorge Pardo, Estrella Morente, Manolo Sanlúcar, Manolo Soler, Caramelo, Dany Noel, Yelsy Heredia, Isrrael Varela, Piranha, Maria Vargas, Chano Lobato, Pansequito, Rancapino, Matilde Corral, Paco Taranto, and Naranjito de Triana.
In 2019 she toured several times with guitarist Juan José Suárez 'Paquete.