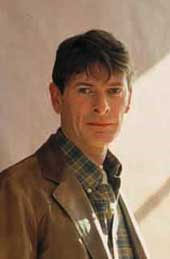 One of the early members of The Chieftains, master fiddler Seán Keane joined in 1968, making his band debut at the open-air Edinburgh Festival. His first recording experience with the band was The Chieftains 2 (1969).
Keane was born in Dublin in 1946 into a musical family. Both of his parents were fiddlers, but he chose to start out on the pipes. Keane began exploring the fiddle when he was five years old and was sent to a violin teacher a year later. He entered the Dublin College of Music to study classical music. However, by the time he was in the seventh grade, he abandoned his classical studies and began playing traditional music in pubs and at house parties.
At the age of 14, he was in several performing bands, and by 16, he had quit school. A year later Keane entered a fiddle competition and came to the attention of Seán Ó Riada, who invited him to join the Irish band Ceoltóirí Cualann. This not only got him accepted into the Dublin music scene, but also got him acquainted with Paddy Moloney who was a member of the band at the time.
Discography
The Chieftains 2 (Claddagh Records CC 07, 1969)
The Chieftains 3 (Claddagh Records CC 10, 1971)
The Chieftains 4 (Claddagh Records CC 14, 1973)
The Chieftains 5 (Claddagh Records CC 16, 1975)
The Chieftains 6: Bonaparte's Retreat (Claddagh Records, 1976)
The Chieftains 7 (Claddagh Records CC 24, 1977)
The Chieftains Live! (Claddagh Records CC 21, 1977)
The Chieftains 8 (CBS 35726, 1978)
The Chieftains 9: Boil the Breakfast Early (Claddagh Records CC 30, 1979)
The Chieftains 10: Cotton-Eyed Joe (Claddagh Records CC 33, 1981)
The Year of the French (Claddagh Records CC36, 1982)
The Grey Fox (1982) (soundtrack to The Grey Fox)
Concert Orchestra (1982)
The Chieftains in China (Claddagh Records CC 42, 1985)
Ballad of the Irish Horse (Claddagh Records CCF, 1986)
Celtic Wedding (RCA 6358, 1987)
In Ireland, with James Galway (1987)
Irish Heartbeat, with Van Morrison (Polydor 834496, 1988)
The Tailor Of Gloucester (WD-0710, 1988)
A Chieftains Celebration (RCA 7858, 1989)
Over the Sea To Skye: The Celtic Connection (1990) (with James Galway)
The Bells of Dublin (RCA 60824, 1991)
Another Country (RCA 60939, 1992)
An Irish Evening (RCA 60916, 1992)
The Celtic Harp: A Tribute To Edward Bunting, with The Belfast Harp Orchestra (RCA 61490, 1993)
The Long Black Veil (RCA Victor 09026-62702-2, 1995)
Film Cuts (RCA Victor 09026-68438-2, 1996)
Santiago (RCA Victor 09026-68602-2, 1996)
Long Journey Home (1998)
Fire in the Kitchen (1998)
Silent Night: A Christmas in Rome (1998)
Tears of Stone (1999)
Water From the Well (2000)
The Wide World Over (2002)
Down the Old Plank Road: The Nashville Sessions (2002)
Further Down the Old Plank Road (Arista/BMG, 2003)
Live From Dublin: A Tribute To Derek Bell (2005)
The Essential Chieftains (2006)
San Patricio, with Ry Cooder (2010)
Voice of Ages (2012)