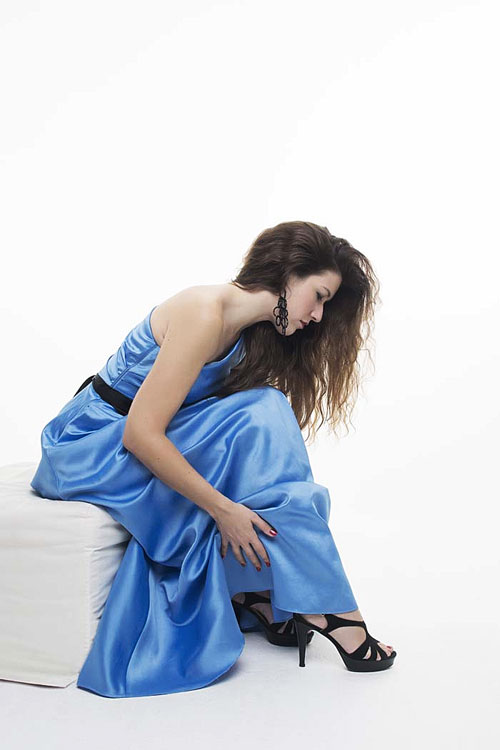 Tango vocalist Maria Elena Martínez, better known as Mariel Martínez, was born March 28, 1980 in Villa Crespo, Buenos Aires, Argentina.
As a teenager, Mariel studied music and singing at the Escuela Popular de Avellaneda guided by Chocho Ruiz and Aníbal Arias.
She was become one of the leading performers of classic Argentine tango. Mariel moved to Madrid in 2002 and has toured many European countries since then.
In 2005, Martiel formed a duo with electric guitarist Alejandro Picciano. They experimented with jazz-infused tango. Famed Argentine musician and producer Litto Nebbia offered to record an album for his Melopea label in Buenos Aires. De mi barrio, was released in 2008 in Spain by Factoría Autor. The recording featured Carlos Quilici on bandoneon and Tancredo on violin.
In 2010, Mariel traveled back to Argentina for a tour. She recorded an album at Litto Nebbia studios in Villa Urquiza titled Perfume de tango. The lineup included Alejandro Picciano, Litto Nebbia, Carlos Buono, Pablo Agri, Federico Boaglio and Carlos Quilici.
Back in Madrid, Alejandro Picciano put together an ensemble called La Porteña Tango Trío along with Federico Peuvrel on piano and Fernando Giardini on bandoneon. The trio became Mariel's regular band.
While on tour in Buenos Aires, Mariel recorded an intimate album of old tangos titled "Esos otros Tangos" ("Those other Tangos") in 2012, accompanied by Alejandro Picciano on guitar. "Esos otros Tangos" was nominated to Best Album by a Female Tango Artist at the Premios Gardel 2014.
In 2017, Mariel released "Templanza" accompanied by the Fabián Carbone Sextet. Bandoneon maestro Fabian Carbone recovered and used the original handwritten arrangements of the legendary Anibal Troilo orchestra.
Discography:
De mi Barrio (Factoría Autor/Discos Melopea, 2008)
Perfume de Tango (Discos Melopea, 2010)
Un Placer (Discos Melopea, 2012)
Esos otros Tangos (Discos Melopea, 2014)
Buenos Aires…Cuando lejos me vi (Discos Melopea, 2015)
Templanza (Mapa Records/ Discos Melopea, 2017)