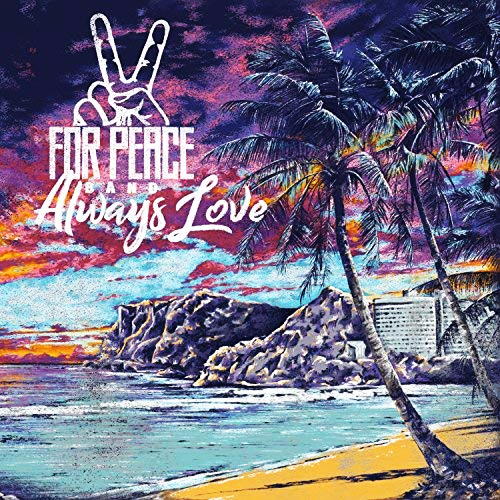 For Peace Band – Always Love (Rootfire Cooperative, 2018)
Award-winning For Peace Band is a rising act in the American reggae field. The band from the island of Guam in the Pacific plays a mix of roots reggae, pop and dub. It is feel good reggae with a positive message.
For Peace Band was founded in 2012. Members include Jacob Iosa on keyboards and vocals; Freddy Bordallo on drums and vocals; Danton Cruz on bass and vocals; and Ronald "RJ" Pereira on guitar and vocals. Guests on the album include Star Alaniz of Hawaiian reggae band The Steppas and Iya Terra vocalist Nathan Feinstein.
Always Love is a superbly -crafted modern reggae album by one of the finest acts in the American reggae scene.
Buy the digital download edition of Always Love