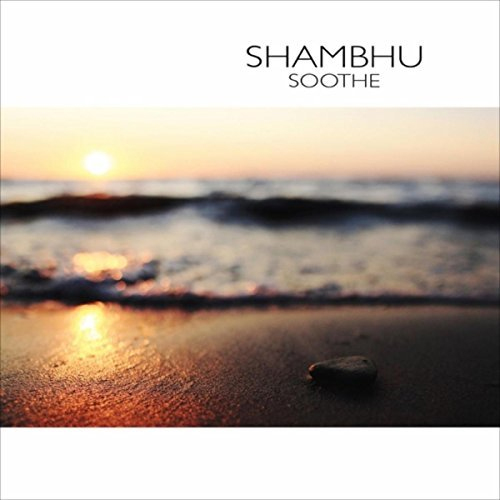 Shambhu – Soothe (Acoustic Shine, 2017)
As the title indicates, this is a very relaxing album, targeting the new age music market. Soothe mixes melodic instrumental music with smooth jazz, world music influences (primarily from India) and ethereal sounds.
Two well-known musicians appear on the album: wind instrument maestro Paul McCandless and virtuoso bassist Michael Manring.
The lineup includes Shambhu on acoustic, electric guitars, voice, 6-string ukulele, e-marimba, e-sitar, e-pads; Paul McCandless on English horn, soprano saxophone; Michael Manring on bass; Ravichandra Kulur on bansuri flute; Premik Russell Tubbs on soprano saxophone, wind synthesizer; George Brooks on soprano saxophone; Kristin Hoffmann on voice; Frank Martin on keyboards; Jeff Haynes on percussion; Gurumurthy V on tabla; and Todd Boston on slide guitar.
Album highlights include Ravichandra Kulur's flute performances and Michael Manring's bass work and Todd Boston's slide guitar.
Buy the digital edition of Soothe