David de Jacoba was born in Motril, Granada in 1985. He has a unique vocal style and exceptional ability as a singer. Since he arrived in Madrid in 2008, he began to sing along with great flamenco artist such as El Niño Josele, Joaquín Cortés and Tomatito.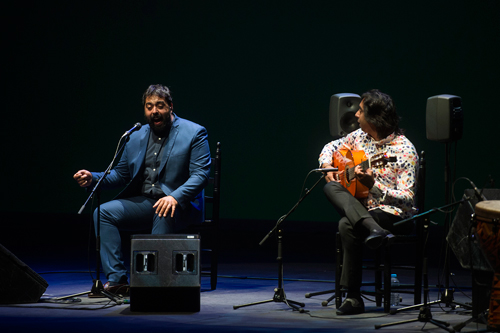 In 2010 he joined the group of Paco de Lucía, with whom he toured for three consecutive years.
At the end of 2014 he released his first album, Jubileo, that included well known artists such as Vicente Amigo, Pepe Habichuela and Josemi Carmona.
Discography:
Jubileo ‎(Nuba Records, 2014)