World Music
World Music is an internationally accepted term that describes a series of musical genres from across the globe rooted in tradition. The category includes any form of traditional or contemporary folk music from any country in the world. Subcategories include traditional folk music, contemporary folk music, world jazz, global electronica, and world fusion.
Sometimes world music is confused with world fusion. World music is an umbrella for multiple genres. World fusion is a world music genre that includes fusions of roots music with other genres or cross-cultural collaborations , but world music is not the same as world fusion.
History of the World Music Category
According to American guitarist Matthew Montfort, the term "world music" was coined by ethnomusicologist Robert E. Brown in the early 1960s at Wesleyan University in Connecticut. He used the term primarily for the traditional music of the world, so it wasn't a genre, but rather a set of traditions.
Before the 1980s, world music was not clearly identified as a category of music. Some of the names used at the time included International Music, Ethnic Music, or Folk. However, the International Music category many times included international pop and novelty albums that had very little connection with traditional or roots music of any form.
It is not clear who used the term world music first on a regular basis, but there are accounts from Germany in 1984. A CD review published on December 27 of 1984 in a German publication from Hanover reproduces a quote from German record label Exil Musik, which defined Dissidenten's music as "a milestone on the road to a world-music." At around the same time, another review published in Germany's Frankenpost describes Dissidenten's music as "…a compact new world music."
The term world music became widely used as marketing tool in 1987. As stated by fRoots magazine founder, Ian Anderson, British record label executives Roger Armstrong (Ace Records) and Ben Mandelson (GlobeStyle) called a meeting in the UK in 1987 to discuss the creation of a new musical category called world music. The meeting was attended by some of the key figures in the British roots music industry. There are historical records of that meeting because Ian Anderson kept a copy of the minutes. Read the full article that is available at fRoots.
Since the late 1980s, world music became extensively accepted by record companies and retailers. Music fans would be able to find the musics of the world rooted in tradition under one general category.
In 1995, the World Music Special Interest Group (SIG) at the Association for Independent Music (AFIM; formerly NAIRD), an association that represented the American independent music industry, succeeded in enlarging the world music category at the INDIE Awards. The single world music award was expanded into two awards, traditional and contemporary world music. At the same time, the World Music SIG surveyed record stores about CDs, which led to a uniform "file under" format for world music CDs.
The term world music was translated to various languages. In Spanish it is called músicas del mundo. In German it's weltmusik and French speakers use musiques du monde. less comoon names include global music and worldbeat.
World Music Pioneers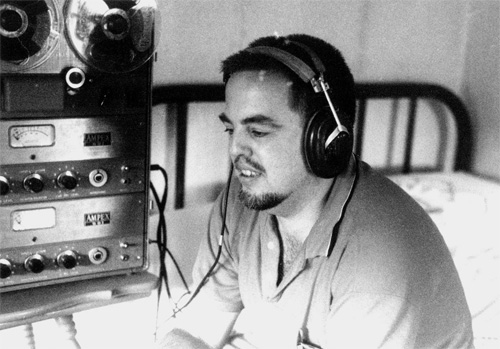 American researcher Alan Lomax collected folk music from many parts of the world. In the 1950s he recorded music from the American South, Ireland, Spain, Italy and several other countries. Some of these field recordings were reissued on CD by Rounder Records.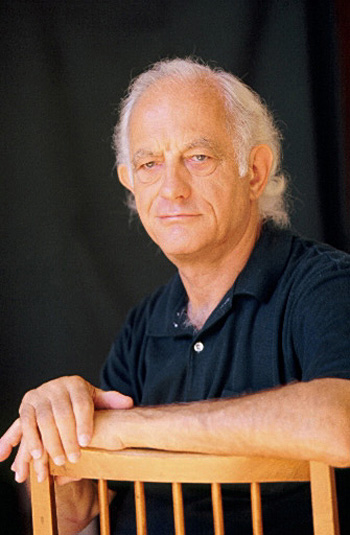 British producer David Lewiston spent 40 years making field recordings in Indonesia, Asia, the Caucasus, North Africa, and Central and South America. Some of these recordings were released (and reissued on CD) by Nonesuch Records' Explorer Series and later by Ellipsis Arts.
The 1970s
In the 1970s, pioneering musicians renovated traditional music by adding rock and jazz elements. That year, Ken Irwin, Bill Nowlin and Marian Leighton-Levy founded the iconic Rounder Records, a label dedicated to folk, bluegrass, blues, and other forms of American roots music and, eventually, world music.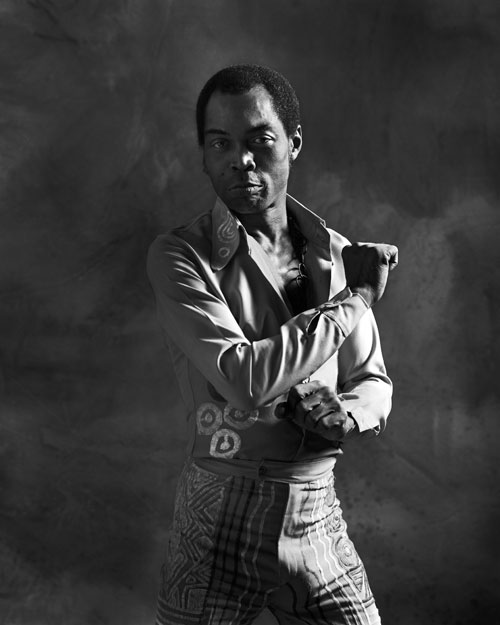 During the 1970s, Nigerian musician Fela Kuti, Cameroonian Manu Dibango, and South Africans Hugh Masekela and Miriam Makeba had hit songs in the West.
In Europe, UK-based Osibisa stood out. Osibisa used fantasy art for their cover designs, using the same designer that created artwork for innovative progressive rock bands such as Yes and Greenslade.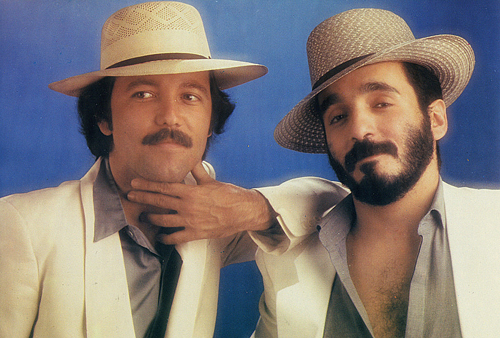 Salsa produced in New York City became popular in the late 1960s and 1970s thanks to record labels such as Tico Records, Alegre Records and Fania Records. From the United States, salsa spread to Latin America, Europe and other continents. Salsa became so popular that in many record stores it led to the creation of its own separate section.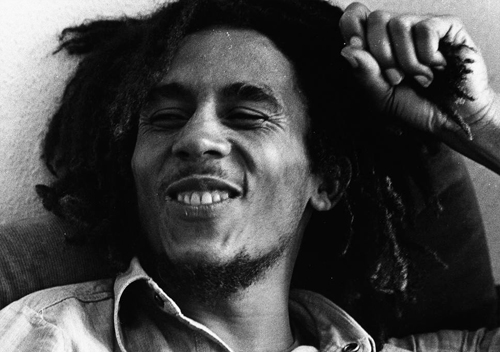 A similar phenomenon happened with Reggae, which was popularized by Bob Marley. In record sores and catalogs, reggae music is usually found in its own separate category, distinct from world music.
In Spanish-speaking South America, Andean music was exported abroad. Several exiled groups like Quilapayún and Inti-Illimani toured Europe and North America, spreading the sounds of the South American highlands panpipes and charango.
Tropicalia, also known as Tropicalismo, took place in Brazil. The short lived social and political music movement was started in 1968 by Caetano Veloso, together with Gilberto Gil, Gal Costa, his sister Maria Bethania, rock band Os Mutantes and a number of other musicians, poets and intellectuals. Musicians experimented with new sounds and words, adding electric guitars to their bands and utilizing the imagery of modern poetry.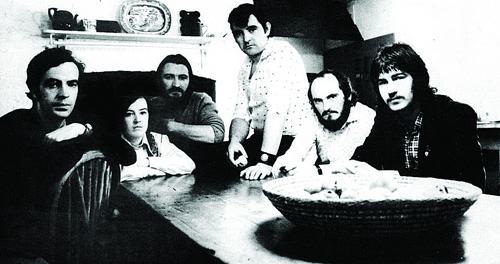 Celtic music experienced a period of transformation, specially in Ireland and Scotland. Wales, Brittany (France), Galicia (Spain) and Asturias (Spain) experimented vibrant revival of traditional music, sometime influenced by Irish-style arrangements.
Rock music included acts that added roots music elements to it, in addition to blues. One of the most famous was Carlos Santana, who introduced Afro-Cuban rhythms and melodies. In Argentina, a band named Alas developed Tango rock, while in Spain groups such as Triana, Iman, Alameda, Medina Azahara, Guadalquivir, Frontera and Gualberto developed Flamenco rock by combining flamenco with progressive rock.
Flamenco, in Spain, went through fascinating transformations. Paco de Lucía revolutionized flamenco music by using the guitar as a lead solo instrument. De Lucí­a also added jazz elements to his music as well as the cajón, a percussion instrument from Peru taken to Spain by Paco de Lucía's percussionist, Rubem Dantas (Brazil). In the following years, the cajón became a standard instrument in Flamenco, adopted by the majority of modern musicians.
In 1976, Richard Nevins and Dan Collins started a label called Shanachie Records that initially released albums by Celtic groups such as Planxty and Clannad. Later, Shanachie branched out into Latin American, African music, soul, country, reggae and ska.
The 1980s
As indicated earlier, the term world music as a widely recognized genre was created in the 1980s. During this period, there was an explosion of independent world music record labels throughout the world.
France became one of the largest production centers for West African Music. The Lusafrica label, founded in 1988, initially focused on Portuguese-speaking artists. The label's greatest success was Cape Verdean singer Cesaria Evora who became an international sensation.
In Spain, the Nuevos Medios and GASA (Grabaciones Accidentales) record labels pioneered Nuevo Flamenco, a new generation of young Spanish musicians who grew up listening to rock, blues, jazz and Flamenco as well. At the same time, a mail order and distribution company called Arpa Folk imported world music albums from abroad and introduced new Portuguese and Greek artists to Spanish audiences.
In the UK, record companies such as GlobeStyle, Hannibal Records, World Circuit and others transformed global roots music into a popular marketable product.
In 1989, the highly successful and influential Real World Records was founded, specializing in world music. It was founded by English rock musician Peter Gabriel and original members of world music festival WOMAD.
The 1990s
The influential World Music Charts Europe were founded in May 1991 by 11 radio producers from 11 countries on behalf of the World Music Workshop of the European Broadcasting Union (EBU).
In 1994, several world music professionals got together to organize the first World Music Expo (WOMEX). The city of Berlin became the first host of the event. Since then, the conference, trade show and showcase has grown to be the largest gathering of world music professionals. WOMEX has been traveling throughout Europe. Locations include  Berlin (1994, 1999, 2000), Brussels (1995), Marseilles (1997), Stockholm (1998), Rotterdam (2001), Essen (2002, 2004), Newcastle upon Tyne (2005), Seville (2003, 2006, 2007, 2008), Copenhagen (2009-2011), Thessaloniki (2012), Cardiff (2013), Santiago de Compostela (2014 and 2016), Budapest (2015), Katowice (2017) and Las Palmas de Gran Canaria (2018). .
World music boxed sets became popular in the mid-1990s in North America. A Long Island-based company called Ellipsis Arts initiated a series of boxed sets that sold better than expected. The most successful titles included Global Celebration, Global Meditation, Duende, Planet Soup, Africa Never Stand Still and The Big Bang. Ellipsis Arts had a clever marketing strategy that included music sales in alternative markets such as book stores, new age shops and various types of gift stores.
Two former Ellipsis Arts executives, Jack O'Neil and Angel Romero, started their own world music labels. Jack O'Neil, who was the former national sales director for Ellipsis Arts, created the Blue Jackel label. This company released two critically acclaimed boxed sets, Cuba I Am Time and Brazil, as well as individual recordings by Cuban, Brazilian and Puerto Rican artists.
Angel Romero, who was the producer of various Ellipsis Arts boxed sets and also its former international sales director, relocated to Durham, North Carolina, and started the Alula Records world music label along with producer, entrepreneur and musician Akira Satake.
Following the alternative market footsteps of Ellipsis Arts, Putumayo World Music, which was launched in 1993, quickly found extensive distribution in the conventional and alternative music markets.
Other significant world music labels in North America included Triloka and Narada World (Narada was a successful new age label that branched into other genres).
The 2000s
The decade of the 2000s saw the disappearance of many independent and major label-affiliated world music labels in North America. Some of the imprints that ceased operations include Blue Jackel, Narada, Triloka, and Palm Pictures. Alula Records was sold to Allegro Corporation in 2001.
Although smaller in number, new record companies were started, including Cumbancha, Barbès Records (a label associated with the Brooklyn club of the same name).
In 2001, World Music Portal was created. This online magazine and resources site later mutated into World Music Central.
2010…
In 2015, the Transglobal World Music Chart (TWMC) was founded. The increasingly influential chart was envisioned in the Spring of 2015 by Ángel Romero (WorldMusicCentral.org/Músicasdelmundo.com, USA), Araceli Tzigane and Juan Antonio Vázquez (Mundofonías, Spain) with the goal of creating a network of music critics/radio DJs specialized in world music. The TWMC publishes a monthly chart with the top world music albums of the month.
World Music Directory
Musicians' Biographies
A directory of world music artist biographies by country
Afghanistan
Albania
Algeria
Angola
Argentina
Armenia
Azerbaijan
Bangladesh
Belgium
Bulgaria
Burkina Faso
Burundi
Cameroon
Canada
Cape Verde
China
Congo
Cuba
Dominica
The Netherlands
Egypt
Ethiopia
Finland
France
Gambia
Germany
Greek Music
Guinea Bissau
Guinea
Haiti
Honduras
Hungary
India
International Collaborations
Iran
Iraq
Ireland
Israel
Italia
Ivory Coast
Jamaica
Korea
Lebanon
Malaysia
Malia
Mauritania
Mexico
Mongolia
Morocco
Mozambique
Nigeria
Niger
Norway
Palestine
Peru
Poland
Portugal
Puerto Rico
Romania
Russia
Scotland
Senegal
Serbia
Sierra Leone
South Africa
Spain
Sweden
Switzerland
Syria
Taiwan
Tajikistan
Tanzania
Tunisia
Turkey
Uganda
Ukraine
Benin
Brazil
United Kingdom
United States of America
Uruguay
Venezuela
Yemen
Zimbabwe
Booking agents
A directory of world music booking agents. (under construction)
Festivals
A directory of world music festivals.
Glossaries
Additional world music resources: