We didn't even hit Thanksgiving this year and already a tidal wave of mall Christmas trees had been lofted skyward, stores sporting holiday gear are now glowing with twinkling lights, stacks of unsightly Christmas sweaters now crowd store shelves and smartly packaged gift merchandise snake along labyrinthine trails hardly wide enough for a jolly Santa to maneuver his considerable bulk to his red and gold throne.
Chalk this early holiday frenzy up to almost a weeks' worth of lost shopping days between Thanksgiving and Christmas, kicking the holiday fervor into full throttle festive. Stores clogged with weary, sweaty shoppers, angry traffic snarls, temper tantrums and crying jags can't be far behind, and, hey, maybe even some of those crying and cranky will be children. What we all could use is a little holiday music.
This is the time of year where it's possible to get away with belting out a tune for no apparent reason and seems like a viable and sane response. And, perhaps, that's just exactly what we should do when confronted by those frustrating problems this year. Child in the throes of a temper tantrum in line at the mall? Let loose with a little "Feliz Navidad." Crabby customer complaining? How about we all burst into song with "God Rest Ye Merry Gentlemen." Family members discussing politics at the dinner table? Crank up the "Jingle Bells." Imagine putting an end to uncomfortable silences with a little "O Holy Night," or stamping out bad behavior with "Hark! The Herald Angels Sing" or finding that little slice of humanity in everyone with bit of "O Come All Ye Faithful."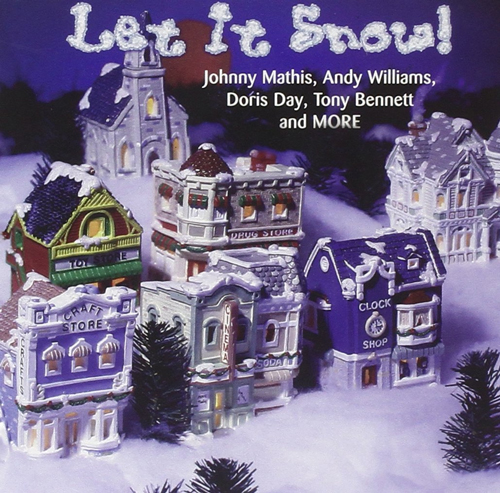 No doubt that there's a young, woke individual ready to enlighten us on our perceived foibles, a vegan who's just plunked down at your country cookin' Aunt Sally's dinner table or a contentious malcontent on our journeys this bleak and dark time of year. I think this year's call is to hang some extra twinkly lights and sing loud – even if we don't want to. It's time to belt out "Let It Snow! Let It Snow! Let It Snow!" with some gusto. Maybe we can snag others along the way with a round or two of "It's Beginning to Look a Lot Like Christmas" or "Joy to the World." I'm sure a little "Winter Wonderland" will brighten the dark, especially if it comes with an adult beverage.
Now on to some of the new offerings this year.
One of my personal favorites this year is Llegó Navidad by Los Lobos. Out on the Rhino Records label this CD is a delight. Putting together a collection from the vast wealth of holiday songs out of Latin America and the landscape of the Spanish-speaking world, Los Lobos have created some fine musical merriment with goodies like "Donde Esta Santa Claus," "Llego Navidad," "La Rama," "It's Christmastime in Texas," "Feliz Navidad," "Las Mananitas," "Arborlito de Navidad," "Reluciente Sol," "Armaga Navidad" and "La Murga." Whether is East LA (Los Angeles) flavor or the song remembered from a small Latin American plaza, Los Lobos lays down the sweet and the wryly clever with Christmas aplomb.
The Asheville, North Carolina based Amanda Anne Platt & The Honeycutters have on offer Christmas on a Greyhound Bus on the Crossroads Records label. Deliciously twangy and better than grocery store bought Christmas cookies, fans will easily take to tracks like title track "Christmas on a Greyhound Bus," "One for the Ages," Willie Nelson's "Pretty Paper" and a version of Buck Owens's "Santa Looked a Lot Like Daddy."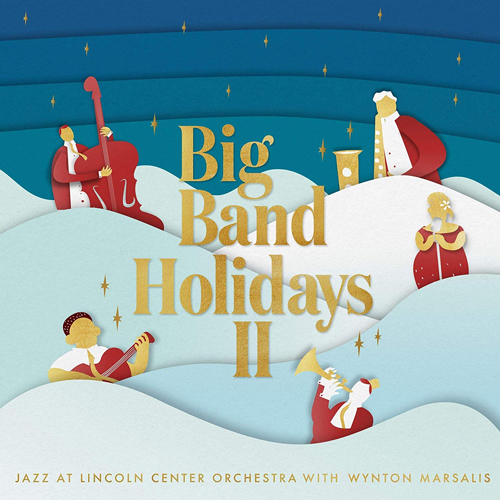 If it's a jazzy Christmas you're looking for, well, look no further than Big Band Holidays II by Jazz at Lincoln Center Orchestra with Wynton Marsalis on the Blue Engine Records label. Let's face it this is the kind of Christmas music recording that will make anyone run around the living room in circles like a three year old it's that good. Jam packed with shiny delights like "It's the Most Wonderful Time of the Year," "Cool Yule," "We Three Kings," "What Will Santa Claus Say? (When He Finds Everybody Swingin')" "Brazilian Sleigh Bells," "Snowfall" and Aretha Franklin singing "O Tannenbaum" it's hard not to squirm when Santa gives up treats as good as this. Wynton Marsalis and Ms. Franklin should be incentive enough, but there's so much more talent on this recording with the likes singers Audrey Shakir, Denzal Sinclaire, Catherine Russel and Veronica Swift, The Jazz at Lincoln Center Orchestra and enough trumpeters, trombonists, drummers and Dan Nimmer on piano and Carlos Henriquez on bass to make everything right with the world for your holidays.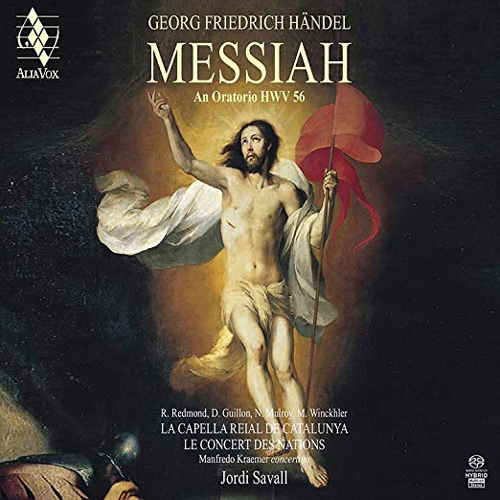 Label Alia Vox has put out the two-disc of George Frideric Handel's Messiah. This gorgeous recording is sure to satisfy classical fans with soprano Rachel Redmond, counter tenor Damien Guillon, tenor Nicholas Mulroy and bass Mattias Winckhler, as well as Capella Reial de Catalunya and Concert des Nations led by the esteemed Jordi Savall.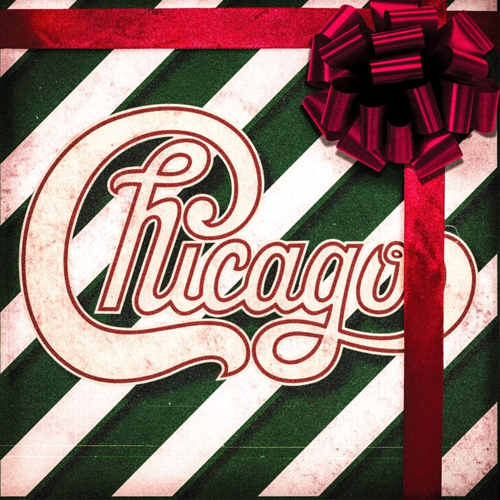 Perhaps you're looking for a little feel-good mood. Well, you might want to check out Rhino Record's Chicago Christmas by Chicago. Didn't see that coming, did you? Well, the band members of Chicago have decked out the season for their fourth holiday music recording with "All Over the World," "What the Wold Needs Now," "All Is Right," "Sleigh Ride 2019" and the silky smooth "I'd Do It All Again (Christmas Moon)."
The country and gospel quartet The Oak Ridge Boys have put out Down Home Christmas for your listening pleasure on the Lighten Rod Records. This recording is packed with goodies like "The Family Piano," " Angels," "Down Home Christmas," "South Alabama Christmas," "Amazing Grace" and "Bring Daddy Home for Christmas," a song I'm sure is certified by some institution or other as a means to make truck drivers, lumberjacks and general all around burly guys a little weepy.
Real Gone Music has on offer the Complete Columbia Christmas Albums by Eugene Ormandy this season. This is just simply chocked full of classic holiday fare like "O Little Town of Bethlehem," "Joy to the World," "Ave Maria," "The First Noel," "Deck the Halls with Boughs of Holly," "O Come, Little Children" and "Away in the Manger." The remastered double CD set has all your holiday favorites backed by The Philadelphia Orchestra, The Temple University Concert Choir and The St. Francis de Sales Boychoir.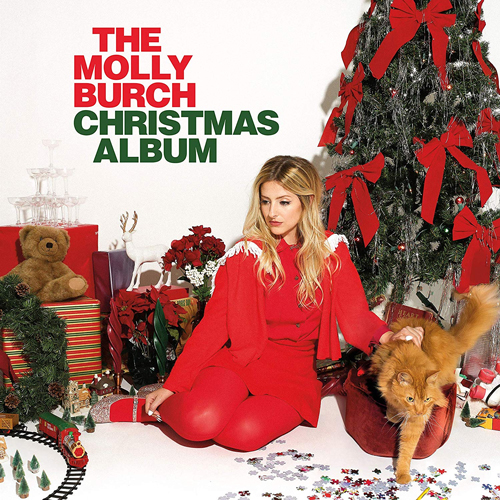 If it's silky smooth, slightly quirky, take on the Christmas album then you should check out Captured Tracks Record's The Molly Burch Christmas Album. With an eye to crafting "a Christmas album for people who love Christmas music and people who don't love Christmas music," singer and songwriter Ms. Burch has wrapped up a neatly supply of holiday originals like "The Secret of Christmas," "Hard Candy Christmas" and the silky smooth "Holiday Dreaming." She also offers up truly lovely versions of "I'll Be Home for Christmas" and "Have Yourself a Merry Little Christmas."
Perhaps you're looking for something a little harder. Well, then look no further than Celestial by Rob Halford with Family & Friends out on the Sony Legacy label. And, yes, that Rob Halford, the Judas Priest Rob Halford. Flashing for the season heavy metal reindeer horn signs instead of devil's horns, Mr. Halford, Family and Friends rock their way through "Donner and Blitzen," "God Rest Ye Merry Gentlemen" and "Deck the Halls." Fans might also want to check out "Away In a Manger," "Morning Star" and "Good King Wenceslas" just for good measure.
S-Curve Records has cool on tap this year with Dionne Warwick & The Voices of Christmas. Ms. Warwick's smoky vocals should be enough to warm up you holidays with sweet treats like "Silent Night," "God God Rest Ye Merry Gentlemen" with Dianne Reeves, "Have Yourself A Merry Little Christmas" with Jason Scheff, the smoothly lush "White Christmas" with Johnny Mathis, "This Christmas" with Aloe Blacc, "The Christmas Song" with Wanya Morris and "Jingle Bell Rock" with Michael McDonald,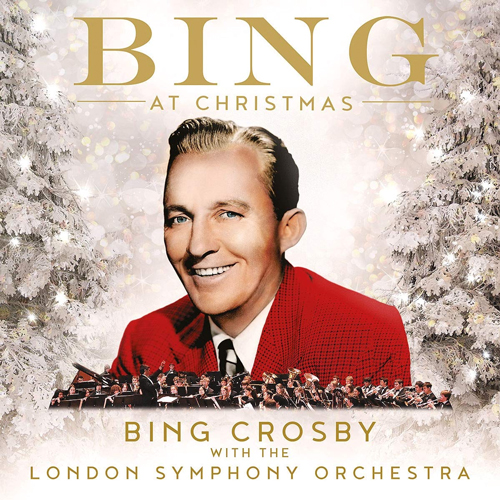 Verve Records has put out Bing At Christmas featuring the famed crooner Bing Crosby. Tracks like "White Christmas," "Peace on Earth/Little Drummer Boy" with David Bowie, "Winter Wonderland" and "Have Yourself a Merry Little Christmas" are surely classic Christmas fare, but these were the days where orchestration and backing vocals mattered and well worth a slot in your holiday listening.
Okay, I know some you parents out there will lapse into seizures or run screaming, but I have to do it. If there are young ones in your life you might need to pull out the soundtrack Frozen 2 out on the Walt Disney Records label to soothe the savage beasts crammed in the back of your SUV. Try to look at it like this – if they are singing, they're probably not selling crack on the street corner, planning running off to become a hobos or plotting some destructive mayhem that will result in a visit from the police or agents from federal law enforcement agency. So, suck it up and sing along with Even Rachel Wood, Kristen Bell, Johathan Groff and Idina Mezel as they make their way through "All is Found," "Some Things Never Change," "Reindeer Are Better Than People," "Show Yourself" and "The Next Right Thing." While not exactly Christmas fare , it's better than listening some of the cheesier stuff for kids and if you get them through it now by spring they'll be on to something else.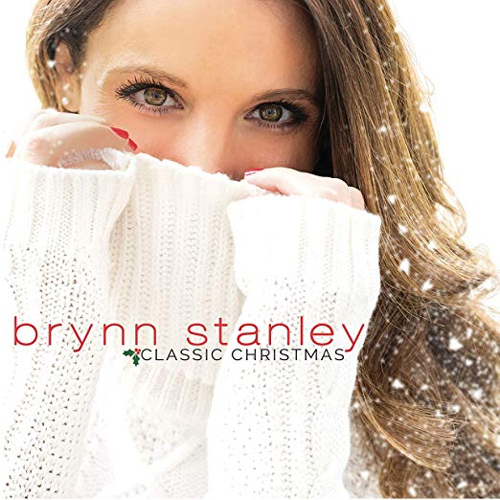 Make your Christmas easy and bright with some servings of Brynn Stanley's Classic Christmas out on the Sonopath label. Ms. Stanley's jazzy, buttery vocals are a welcomed way to smooth over the hustle and bustle of the season. And Classic Christmas has got the goods with "Let It Snow! Let It Snow! Let it Snow!," "This Time of Year," "Santa Bring My Baby Back," "Have Yourself a Merry Little Christmas" and stunning version of "Meet me in the Middle (In the Snow)" with Slim Man.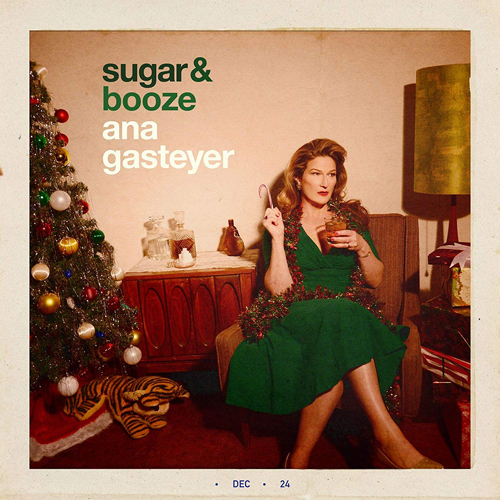 There's also Ana Gasteyer's gimlet gaze on the season with her Sugar & Booze on the Henry's Girl Inc. label. Catchy and infectious with Ms. Gasteyer's fun and flirty vocals, Sugar & Booze is just the swinging jazzy bag of tricks we need this season. Fans should check out title track "Sugar & Booze," "He's Stuck in the Chimney Again," "Blue Black Friday" and "The Man with the Bag."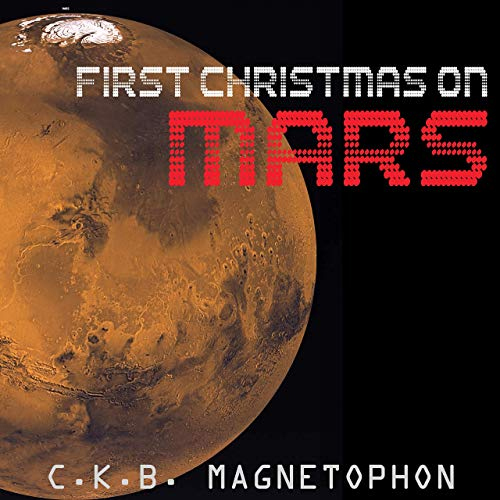 If it an otherworldly state you are trying to achieve this holiday season, might I recommend First Christmas on Mars by C.K.B Magnetophone out on the LF Recordings label. Electronic dreamy and groove cool, First Christmas on Mars takes listeners on a soundscape that's sure to capture electronica and space music fans. First Christmas on Mars rides the cosmic waves by way of "Hello Phobos Hello Deimos," " Interplanetary Super Skate," "Anthem for Our New Sphere," "New Life New Year" and "New Globe Obit Opus."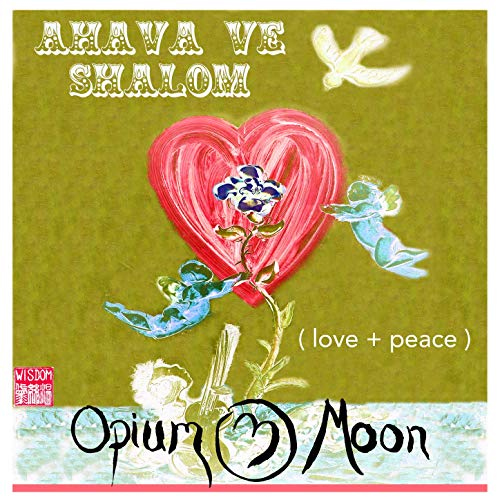 For Opium Moon fans out there the group has put out the holiday track "Ahava Ve Shalom (love + peace)" as a sweet offering and wish to listeners this year on the C Minor label. It's also a clever little tease for their upcoming second album. Fans will just have to settle in with the exotic dreams of "Ahava Ve Shalom" during this season.
Putumayo never disappoints this time of year. Putumayo Presents Blues Christmas is on tap for listeners looking to the blues to settle into the season. Blues Christmas offers up Charles Brown's "Christmas Comes But Once A Year," Nathan and The Zydeco Cha-chas's "I Don't Want You Just for Christmas," Chuck Leavell's "Please Come Home for Christmas" and Mel Brown's "Merry Christmas Baby" among others.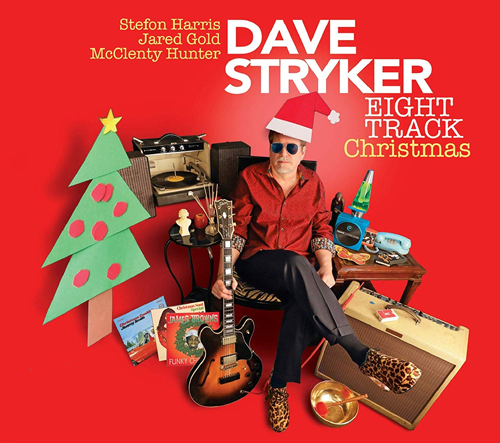 Putting some cool into your holidays is easy as listen into Dave Stryker's Eight Track Christmas out on the Strikezone Records label. This a razor sharp Christmas cool offering by jazz guitarist and composer Dave Stryker and his kickass Eight Track Band with some equally cool guests like Stefon Harris, Jared Gold and McClenty Hunter. The bright and shiny just stacks up with glittery goodies like "This Christmas," "What Child Is This?," "God Rest Ye Merry Gentlemen," "Soulful Frosty" and "Christmas Time Is Here."
Flamenco isn't what normally comes to mind during the holidays, but this year there's a real treat for flamenco fans. Female flamenco singer Argentina is spectacular and now she has the Christmas recording Su Primera Navidad, out on the Rosevil label, to her credit. Fans should definitely check out the simply gorgeous video "Es la Navidad" because Ms. Adelanta's vocals are well worth it as is the stunning visuals.
Perhaps something instrumental would be to your tastes. I'd recommend DSQ Music's A Very Merry Christmas with Dallas String Quartet. Full of cheer, the Dallas String Quartet's sweeping lovelies crowd this recording with the likes "O Holy Night," a swinging "It's the Most Wonderful Time of Year," "My Favorite Things," "Have Yourself a Merry Little Christmas," "Dance of the Sugar Plum Fairy" and a sweet version of "The Christmas Song" all by way of violin, viola, bass, guitar and drums just in case you need go without vocals or perhaps add some of your own.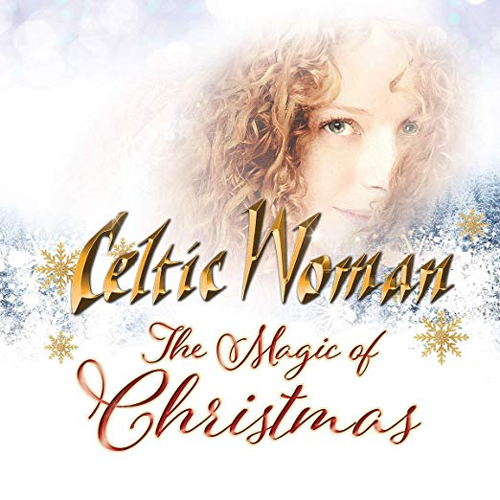 No holiday music list would be complete without the latest from Celtic Woman, I think it might even be a law somewhere. This year Celtic Woman offers up The Magic of Christmas out on Manhattan Records label. Just a download away and you can be enthralled with the delights of "We Wish You a Merry Christmas," "Angels We Have Heard on High," "Deck the Halls," "Dia Do Bheatha," "Silent Night" and "Wexford Carol" all by way of Celtic Woman's own Tara McNeil, Megan Walsh, Mairead Carlin and Eabha McMahon.
Looking for a little Hanukkah fare for the season? Well, look no further than Weihnukka by Andrea Pancur out on the Galileo Music Communication label. Ms Pancur romps through "Drey Dreydl," flickers like a flame through "Es Wird Scho Glei Dumpa," glides smoothly on "Ned No Amoi" and dazzles through "Di Tsukunft. Full of bells, clarinets, saxophones, trombones, accordions, piano, guitar, whistles and drums, Weihnukka is powerful.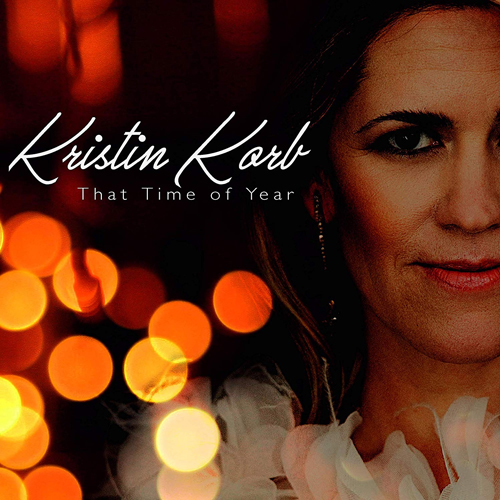 Bassist and singer Kristin Korb delivers some seriously cool tunes on her holiday offering That Time of Year, out on the DoubleK Music label. Joined by pianist Magnus Hjorth, drummer Snorre Kirk and harmonica player Mathias Heise, That Time of Year is a slice of sleek and smart and will certainly up your reputation on sophiticated holiday party. Goodies include "Christmas Will Really Be Christmas," "I've Got My Love to Keep Me Warm," "That's What I Want for Christmas," "Christmas Is," "Silent Night" and "We Three Kings."
Looking for a little retro Christmas this year? It just so happens Ume, Universal Music Group has paired some newly crafted footage and animation with some old favorites. They have The Jackson 5's "I Saw Mommy Kissing Santa Claus," The Supremes's version of "My Favorite Things," The Temptations singing "Silent Night," Dean Martin's "Let It Snow! Let It Snow! Let It Snow!," Bobby Helms sing "Jingle Bell Rock," Burl Ives singing "Holly Jolly Christmas," Brenda Lee's "Rockin' Around the Christmas Tree" and Frank Sinatra's "Jingle Bells" all for your viewing and singing pleasure.
I hope your holidays are filled with family, friends and music that's makes you smile. And, remember to use holiday music wisely. Don't make the neighbors angry because you think the animated deer at the end of your yard magically move in time to "White Christmas." And, I sincerely hope you suddenly burst into song for no apparent reason. Hey, some jolly guy might just give you a Christmas cookie.