St. Patrick's Day. How exactly did the Catholic patron saint feast day of the the people of Ireland, a relatively small island in the North Atlantic, evolve into a worldwide celebration? With festivities and parades in communities large and small that traverse from United States to Australia from Germany to Argentina from Japan to South Africa, the logical answer of course is the ability of the Irish to pick up and move to wherever the road takes them with all the mitigating factors of migration mixed in like famine, disease and oppression. By why this extravaganza of green? Some might point to mass marketing with promises of barrels of beer, a good time party and a lively parade in those dark days that mark the lull between Christmas and the genuine start of spring. The spread of St. Patrick's Day by way of the cross pollination of culture seem so reasonable, so rational, so plausible.
But the Irish in me wants it to be us. The Irish in me wants it to be our storytelling, our music, our dance. Yes, the Irish in me wants it to be the utter surety that "if you knew us, you'd like us," which I'm not sure if it makes us charmingly likable or just a wee bit obnoxious. Those not quite spring days of March seem a good time for us heathens in the Northern Hemisphere to settle in with a pint against the backdrop of a sweet tune and listen to someone's Da tell a story that couldn't possibly be true, but then again it just might. See, I have no doubt that there's a Irishman out there, right now, that's looking at a lovely woman and saying, "Ah, Mo stoirín, you remind me of a girl …" before weaving a fantastical tale. Perhaps that's the real lure of St. Patrick's Day.
To lure you in further let's find some music for your St. Patrick's Day and there is indeed some fine music this year to tempt you.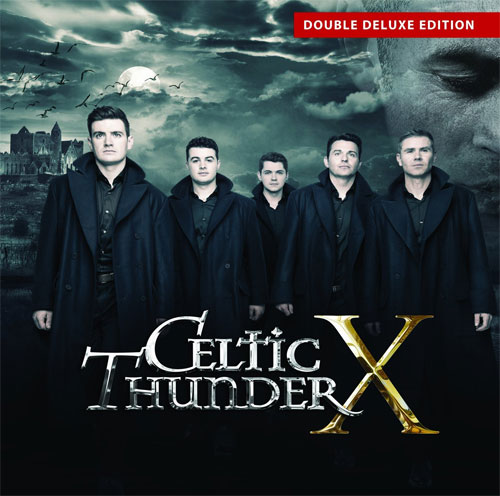 There's the standard St. Patrick's Day fare of Celtic Thunder's Celtic Thunder X with tracks like "Sons of Light," "Toora Loora Lay" and "The Wild Rover." While a little overblown and a bit more commercial pop than I personally prefer, their version of "Lannigans Ball" is lively.
The late 2017 releases of Voice of the Celts and The Voice Within by Dulaman follow along the same vein, but "Dulaman," "On Raglan Road," "Sally Brown," "The Sally Gardens" and Na Ceannabhain Bhana" are worth a listen. Also, Celtic Woman has put out Homecoming – Live From Ireland for Susan McFadden, Mairead Carlin, Eabha McMahon and Tara McNeil fans.
Linn Records has put out Celtic Experience Vol 1: Haunting Themes from Scotland & Ireland by Scottish harpist and composer William Jackson for your listening pleasure. "My Laggan Love," "Ca The Yowes," "The Rocky Road" and "The Raggle Taggle Gypsies" are charming.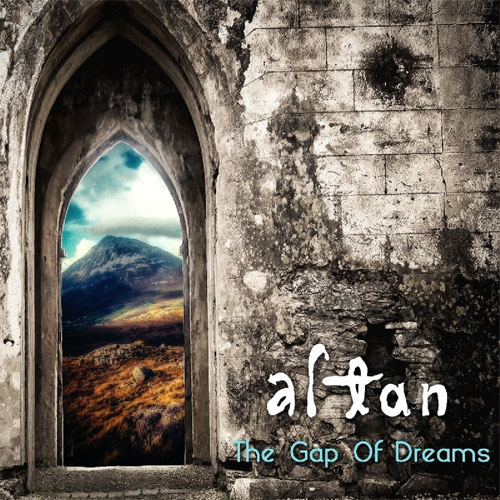 The Gap of Dreams by Altan is certain to set your Celtic heart all aflutter. The stunning bright and beautiful recording is full of the goodness of Mairead Ni Mhaonaigh's vocals and fiddle, Ciaran Curran's bouzouki, Daithi Sproule's guitar and vocals, Mark Kelly's guitar and vocals and Martin Tourish's piano accordion. They threw in Tommy McLaughlin on keyboards just for kicks. On The Gap of Dreams fans get a dose of "The Gap of Dreams/Nia's Jig/The Beekeeper," "The Month of January," "Nion a' Bhaoigheallaigh" and "The Tullaghan Lasses/The Cameronian/The Pigeon on the Gate," as well as "Cumha an Oileain" and the sweetly simple Mark Kelly composition "Port Alex."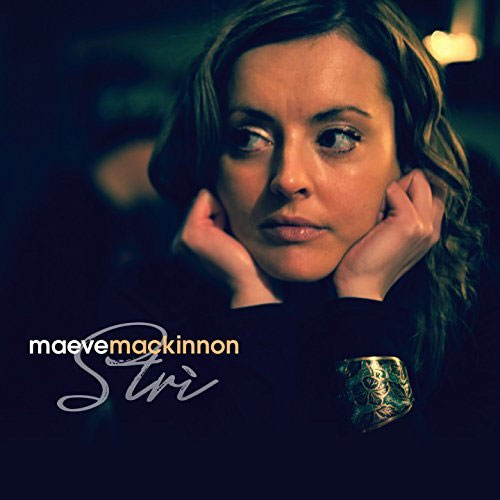 Equally delicious is the third offering Stri by Gaelic singer Maeve Mackinnon. Fans will want to check out this for tracks like "Iomaraibh Eutrom," "Roisin Dubh," "Dh'fhalbh Mo Run air an Aiseig" and "O Mo Cheist am Fear Ban."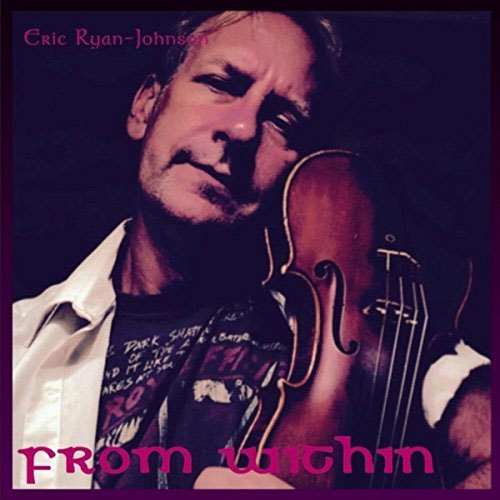 Fiddle fans will want to check out From Within by fiddler Eric Ryan-Johnson. This artist self release is packed with goodies like "Jigs: The Beginning/A Boy & His Dad/The Yelping Dog," "Air: The Farmer of Florence," "Reel: The Morning Cup," "Air: February 23" and "Reels: The End Is Near/ Bound to Break." And if that wasn't enough sweet Celtic fiddle goodness for you, he's also got The Wonderful Day on tap with treats like "Hornpipes: The Wonderful Day/The Bee's Wings," "Jigs: Knights of St. Patrick/Hast to the Wedding/Father O'Flynn's," "Air: Melody for Meredith Keefe," "Reels: Bag of Potatoes/Blacksmith's Reel/Castle Kelly" and "Reel: Coffin Ships."
There's Celtic Crumble's Echos of Ireland with tracks like "Carry Me Home," "The Rocky Road to Dublin," "The Twins of Ballina" and title track "Echos of Ireland" to tempt fans.
Perhaps, a mixed bag of tricks will tickle your fancy. Well, then you might want to try out ARC music's Discover Celtic Music. There are some real treats here with Aryeh Frankfurter's "The Morning Dew," Golden Bough's "The Wren Boys/Gavin's Hornpipe/Honeysuckle," Noel Mclourghlin's "The Hills of Connemara" and Mary Ann Kennedy's "Air Leathad Sleibhe." There's also Gwyneth Glyn's "Cwlwm," Yvon Etienne's "Si j'ai le courage," Os Rosales's "Muineira a Gatuxa" and Sian James's "Mwynen merch." Good stuff.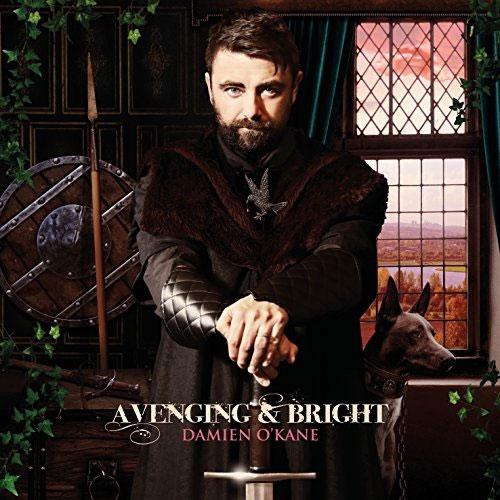 Pure Records has released Avenging and Bright by Damien O'Kane. Don't let the goofy cover photo of Mr. O'Kane scare you off because this Northern Ireland singer and musician goes down silky smooth like the perfect pint on offerings like "Boston City," title track "Avenging and Bright," "All Among the Barley," January Man," and "Dancing in Puddles." Mr. O'Kane's vocal against piano, guitar and tenor guitar makes for some fine contemporary fare.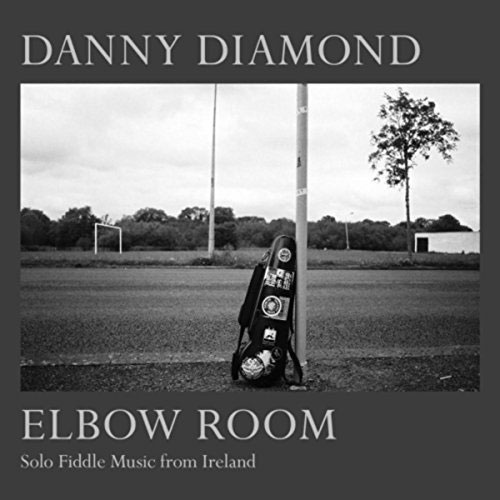 Perhaps one of my favorites has to be the Danny Diamond's Elbow Room. This fiddler extraordinaire has played previously with Slow Moving Clouds and Morga, but on Elbow Room Mr. Diamond wows listeners simply by the shape and breadth of his own solo fiddler's soul. Whether you're a newbie listener or a seasoned Irish fiddle devotee, it's easy to fall under the spell Mr. Diamond weaves on tracks like "Maureen from Gibberland," "The Pinch of Snuff," "Watching the Evening Grow," "The Blackbird" and "Johnny Cope." This is truly a fiddler's delight.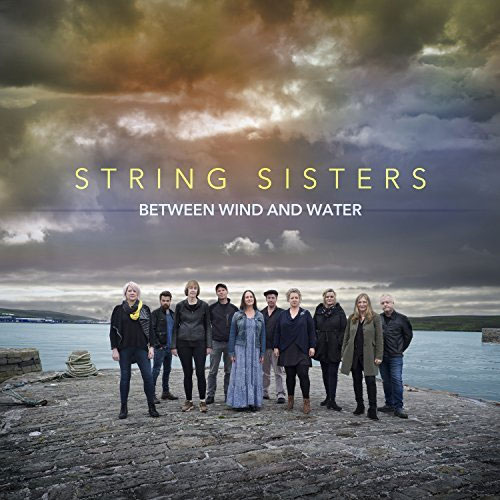 The String Sisters have out Between Wind and Water. Irish vocalist and fiddler Mairead Ne Mhaonaigh, Norwegian Hardanger fiddler Annbjorg Lien, the American fiddler Liz Knowles, Shetland fiddler Catriona MacDonald, the American fiddler Liz Carroll and Swedish fiddler and vocalist Emma Hardelin have turned out some fine tunes on Between Wind and Water with jaunty tracks like "The Crow's Visit," "Hjaltland" and "Late Night in Forde." Fans get morsels of sweetness like "Wind and Rain," "Det bor I mina tankar" and "Mo Nion O."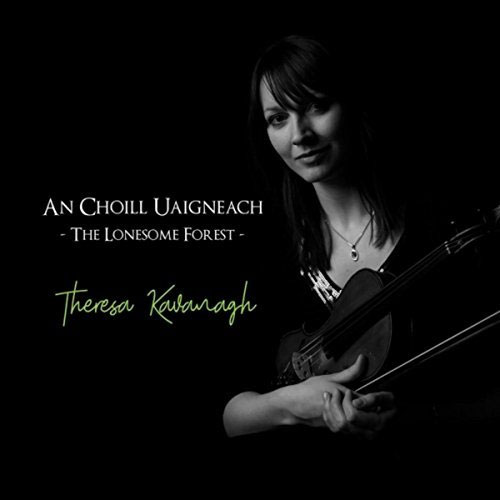 Another stunning fiddle recording is An Choill Uaigneach by Theresa Kavanagh. Hailing from Donegal, Ms. Kavanagh dazzles listener with the bright wildness of the fiddle on such tracks as "The Wild Swans of Coole/The Abandoned Meadow," "Jocelyn's/Grainne's Jig" and "The Sword of Light/Secrets of the Willow," and title track "An Choill Uaigneach" or "The Lonesome Forest" is elegant.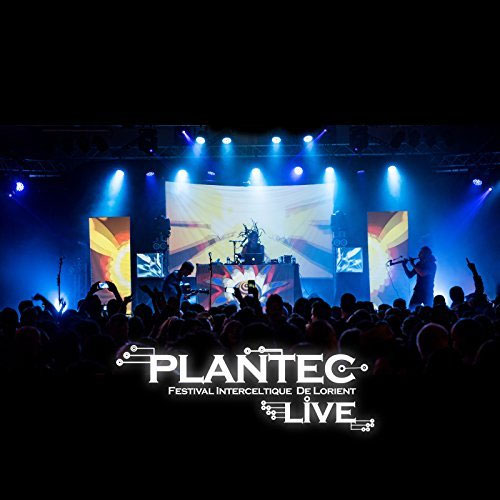 For Celtic fans looking for a little something off the beaten path might want to check out Plantec's Live at the Festival Interceltique Lorient. These Breton Celtic rockers dole out a ferocious performance on this recording. Full of Breton bombard, guitar and synthesizer and programming, this is a definitive kick in the pants to any sweet version of "Danny Boy." Recorded at the 2017 Lorient Inter Celtique Festival, Plantec's Odran and Yannick Plantec and Gabriel Djibril kick some Celtic rock ass with tracks like "Croissant de letiez," "Speedwell," "Koun" and "Feulz."
Another off the beaten path choice might be Celtic Rock Opera series recording "Excalibur IV The Dark Age of the Dragon" with music, lyrics and concept by Alan Simon. If you need a backing soundtrack for your noble quest down the highway or to the grocery store, well, here's your music. Recorded with the Bohemian Symphony Orchestra Prague, this recording rocks out with electric guitars, drums and keyboards, as well as mandolins, Celtic harps and big bold vocals. It features Moya Brennan (Clannad), John Helliwell (Supertramp), Martin Barre (Jethro Tull), Michael Sadler (Saga),and Bernie Shaw (Uriah Heep).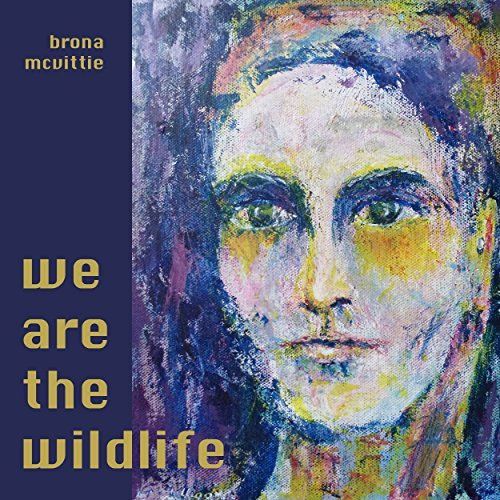 Brona McVittie's We Are the Wildlife is a lovely contemporary Celtic folk collection. Her sweet vocals on "Where the Angels Wake You," "The Flower of Magherally" and "Molly Brannigan" are intimate and mesmerizing. Add in Myles Cochran on "The Vast and Vague Extravagance That Lies at the Bottom of the Celtic Heart" and you definitely have a winner.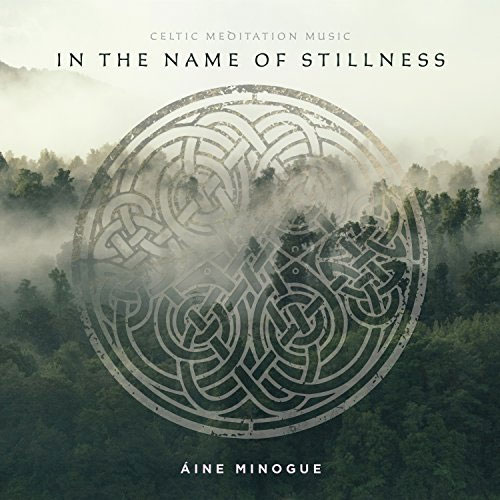 If atmospheric and ethereal is what you are looking for you might want to check out the Irish harpist Aine Minogue's In the Name of Stillness Celtic Meditation Music. Ms. Minogue set us a serene loveliness from opening track "In the Name of Stillness" and through tracks like "Home of Belonging," "In the Name of Solitude" and "Quiet Absence."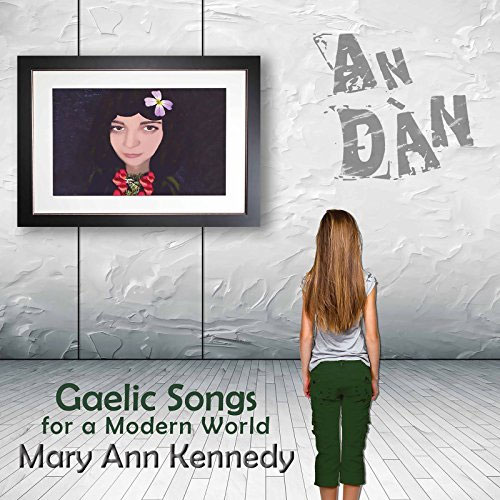 Mary Ann Kennedy has An Dan: Gaelic Songs for a Modern World out on the ARC label. The Scottish singer has tracks like "Seinn, Horo, Seinn," "Sith na Coille," "Iain Againn Fhin" and "Air Leathad Sleibhe" on tap for listeners.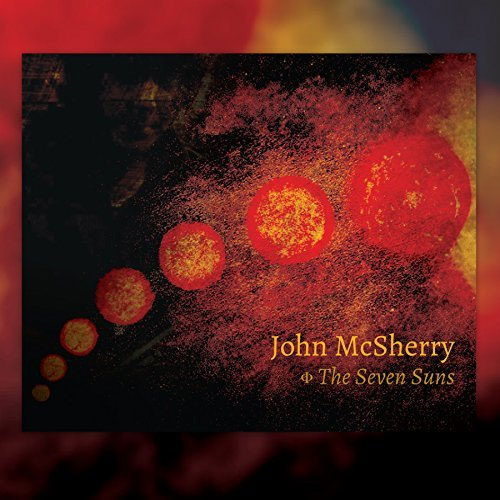 If Ulileann pipes, bouzouki, bodran, fiddle, flute and cello are on your wish list for the season, then you might want to take a listen to John McSherry's The Seven Suns. A 2016 release that some how passed us by is bold and infectiously delightful. With tracks like "Dance of the Siog," "The Atlantean," "Sunrise at Bealtaine," "The Golden Mean" and "The Cloghogle," Mr. McSherry, along with fellow musicians Sean Og Graham, Niamh Dunne, Michael McGoldrick and Sean Warren, will have you and yours feting until the wee hours.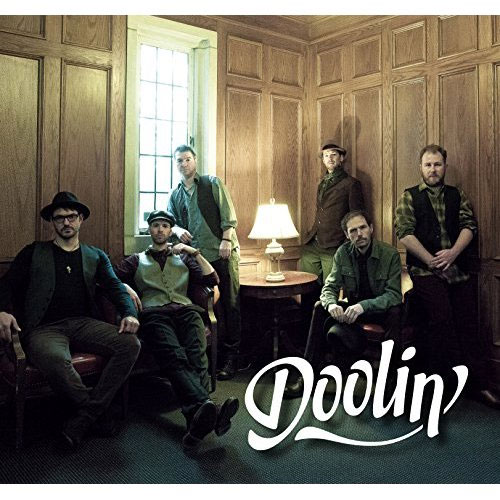 Another 2016 out on the Compass Records label that somehow also passed us by that is well worth a listen is Doolin' by the band of the same name. Doolin' is a fine time and rollicking good fun with tracks like "Mary's Jigs," "Sailing Across the Ocean," "The Road to Gleanntan," "Wind Her Up" and "The Galway Girl."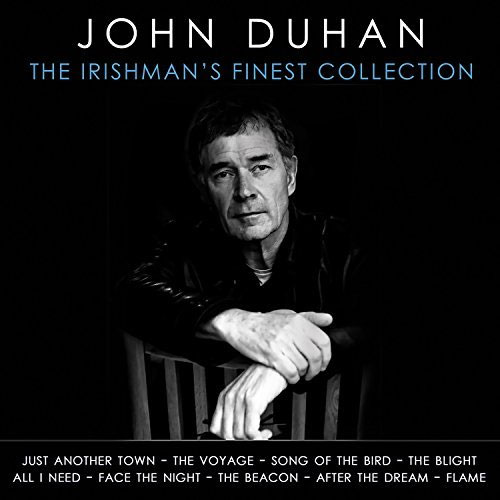 There's also The Irishman's Finest Collection by John Duhan. Starting out his career at the age of 15 as the front man for Limrick's 1960s rock group Granny Intentions, Mr. Duhan would later turn to his own writing and solo recordings like The Voyage, Just Another Town and To the Light, as well as having some of his songs recording by heavyweights such as Christy Moore, The Dubliners and Mary Black. On The Irishman's Finest Collection, Mr. Duhan lays bare the Irish soul by way of tracks like "Just Another Town," "The Voyage," "All I Need" and "The River Returning."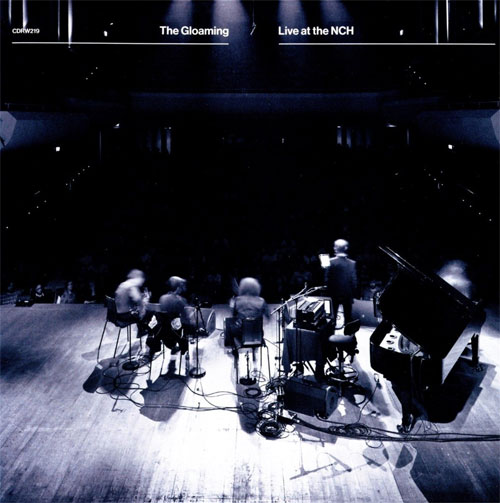 Should musicians like Irla O Lionaird, Caoimhin O Raghallaigh, Dennis Cahill, Martin Hayes and Thomas Bartlett mean anything to you then you should drop whatever bit of nonsense you are doing and run around in a circle of delight. A bit of girlish screaming and arm waving wouldn't go amiss either. If you hadn't guessed these five musicians have out on the Real World label The Gloaming Live at the NCH . And let me say this recording is lovely, lovely and even more lovely. Be prepared to be entranced by the opening fiddle lines of "The Booley House," through the sweet charms of Iarla O Lionaird's vocals on "Cucanandy" and "The Sailor's Bonnet" to the very Celtic magic of "The Pilgrim's Song" and "The Rolling Wave" and all the way to the very end of "Fainleog." You want this CD. You need it. Your very connection to all that expresses the sweetly joyful sorrowful Celtic soul depends on it.
Recorded at Dublin, Ireland's National Concert Hall, The Gloaming Live at NCH is breathtakingly good, so good it's hard not to feel a little giddy over this elegant work of voice, piano, Hardanger d'Amore, guitar and fiddle. You don't even need to think about, just get it.
Finally, let me say that in regards to St. Patrick's Day that I'm glad to know that we Irish aren't hoarders of the holiday. There's enough Irish to go around. That frothy pint doesn't care a whit if you are saint or sinner. The fiddle tune doesn't care if your are ferocious or feckless. You could be fool or faerie folk and you would still be welcome for what the Irish call comhaltacht – fellowship. So, settle in and listen to some good music and maybe somebody's Da will tell you a story.
Headline photo: The Gloaming