Do you remember last January when you said, "Hey, just throw all them in that big plastic bag," and the other person did exactly that? Yeah, well it's that time of year to face that big plastic bag of now knotted Christmas lights because the person responsible didn't coil them neatly.
Along with the now snake pit of lights, you'll be facing the endless list making, trying to crowbar out gift ideas from those curmudgeons in your family, preparing the assembly line of Christmas cookies and treats and rummaging through the boxes of last year's decorations to pluck out the survivors. You know what you need? You need some Christmas music, either to get you in the holiday mood or to drown out the screaming of the person outside who just stapled his or her finger attempting to put up the new strands of lights because the cat has made a bed of the snake pit of old lights. Lucky for you World Music Central has a whole host of new and classic goodies for you to check out for your listening pleasure.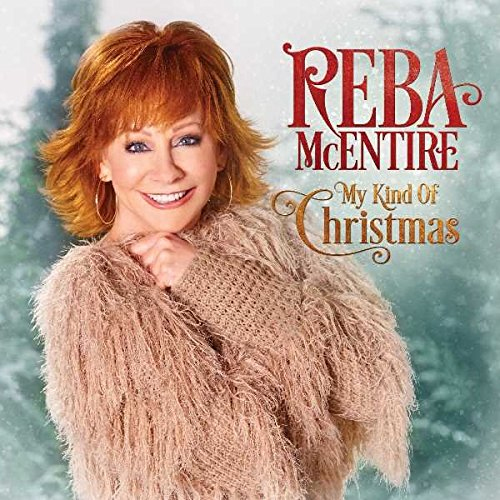 Looking to having yourself a merry little country Christmas? Well, you might want to check out country queen Reba McEntire's My Kind of Christmas with tracks like "Winter Wonderland," "The Christmas Song," "I'll Be Home for Christmas" and "Silent Night" with Kelly Clarkson and Trisha Yearwood.
Alan Jackson has out this season Let It Be Christmas with a sweetly country version of "Have Yourself a Merry Little Christmas," as well as goodies like "O Come, All Ye Faithful," "White Christmas" and "Silver Bells."
Nashville session musician and Country Music Hall of Fame member Charlie McCoy has put out the harmonica happy Classic Country Christmas with offerings like "O Beautiful Star of Bethlehem," "Christmas Time Is Here" and "Tender Tennessee Christmas."
Ready to kick your holiday shindig up a notch or two? Well, you can get yourself a big old helping of 2015's Southern Rock Christmas with sweet goodies like "God Rest Ye Merry Gentlemen" by The Artimus Pyle Band, "Merry Christmas Baby" by Point Blank, "Please Come Home for Christmas" by Adam Hood, "Christmas Everywhere" by Black Oak Arkansas and "Santa Claus Is Comin' to Town" by the Oak Ridge Boys.
There is also the compilation from Contrast Records called Santa Claus Is From the South with tracks like "Santa Is On His Way" by Bob Willis & His Texas Playboys, "Christmas Time Is A-Coming" by Bill Monroe, "Blue Christmas" by Hank Snow and for those of you remember The Porter Wagoner Show Kenny Roberts with his track "Christmas Roses."
There's also Bluegrass powerhouse Balsam Range's It's Christmas Time out on the Mountain Home Music Company label. This has got goodies like "Christmas Lullaby," "The First Noel," "I'm Going Home, It's Christmas" and a kicking version of "Rockin' Around the Christmas Tree."
North Carolina's Bluegrass group Nu-Blu is ready to swing you into the mood with their digital offering Shine with sparkling little goodies like title track "Shine," "Santa Claus Is Coming to Town," "What Child Is This" and "Mary Did You Know."
For a little loftier fare, the Berliner Philharmoniker with Herbert von Karajan on The Christmas Album – Vol. 2 might just hit that inner holiday spirit in the sweet spot. There are some truly lovely tracks on this recording as in "Corelli: Concerto grosso In G Minor, Op.6, MC 68" Fatto per la Notte di Natalie" -1. Vivace – Grave – Allegro," "Pachebel: Canon And Gigue In D Major, P 37 – Arr. For Orchestra By Max Seiffert – 1. Canon," "Torelli: Concerto Grosso In G Minor, Op 8, No. 6 "Christmas Concerto" – 2. Largo," "Manfredini: Concerto In C, Op 3, No. 12 – "Christmas Concerto: -1. Largo (Pastorale per il Santissimo Natale)" and "Locatelli: Concerto Grosso In F Minor, Op. 1, No. 8 "Christmas Concerto" – 4. Largo Adante."
The Decca/London label has put out Winter Songs by Ola Gjeilo/Choir of Royal Holloway/12 Ensemble. The goodies on this recording "Ecce Novum," "Across The Vast, Eternal Sky," "The Coventry Carol," "Wintertide" and a sweet little version of "Silent Night."
There's also Joyeaux Noel French Christmas Music with Michel Corrette, Pierre Dandrieu, Christian Lambour, La Fantasia and the Arcadia Ensemble with conductors Rien Voskruilen and Kevin Mallon. Tracks include "Te Deum in D Major," "Dixit Dominus," "Messe de Minuit Pour Noel, H. 9: I. Kyrie" and Messe de Minuit Pour Noel, H. 9: II Gloria."
Sony Masterworks has put out Placido Domingo & Friends Celebrate Christmas in Vienna. Listeners get to wallow around in the wonders of Placido Domingo and enjoy tracks like "White Christmas" with Diana Ross, "Carol of the Bells" with Vjekoslav Sutej, Sissel Kyrkjebo, Charles Aznavour and the Wiener Opernkinderchor, "I Wonder As I Wander," "Angels We Have Heard On High" with Tony Bennett and Vanessa Williams and "Stille Nacht" with Jose Carreras and Diana Ross.
Listeners might want to check out the dulcet Dominican Sisters of Mary, Mother of the Eucharist on their season's offering Jesu, Joy of Man's Desiring: Christmas with The Dominican Sisters of Mary. The sweet sisters offer up treats like "Christmas Proclamation," "Jesu, Joy of Man's Desiring," "Emmanuel," "Adeste Fideles," "Gabriel's Message" and "Gaudete" and each is more and more lovely.
And, there's more. Oh, so much more!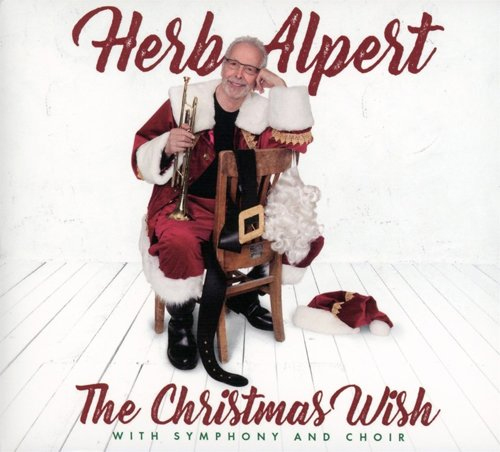 If you were wondering what Herb Alpert of Tijuana Brass fame was up to – well, apparently a Christmas CD called simply The Christmas Wish. Ramping up his sound with a 45-piece orchestra, a 10-piece rhythm section and a 32-member choir, Mr. Alpert hits all the right notes with "Medley: Joy to the World/Silver Bells," "Santa Baby," "Winter Wonderland," and "Have Yourself a Merry Little Christmas" and other Christmas classics.
Sony Legacy has dug through its archives and pulled out Christmas with Elvis and the Royal Philharmonic Orchestra for your listening pleasure. Fans can expect oldies but goodies like "White Christmas," "Merry Christmas Baby," "Blue Christmas," "The First Noel" and "Silent Night" by The King himself.
Even Smokey Robinson has succumbed to the pressure of the Christmas album with his first titled Christmas Everyday. Opening the "Santa Claus Is Coming to Town" gets with guest artist Trombone Shorty, Christmas Everyday gets the cool treatment with tracks like "This Christmas," "The Night That Baby Was Born," "You're My Present" with The Dap Kings and "O Holy Night" with Take 6.
The ever popular Celtic Woman has put out The Best of Christmas with tracks like "Joy to the World," "Silent Night" and "Once In Royal David's City."
The powerhouse band the Sultans of String have put out Christmas Caravan. This is a treasure trove of goodies like "Turkish Greensleeves" with Gundem Yayli Grubu, "Jesu, Joy of Man's Desiring" with Mary Fahl, "Flight of Angels/Hark the Hearld" with Chris McKhool and Rebecca Campbell, "Celebrate the Holydays: with Sweet Honey in the Rock, "Happy Xmas (War Is Over)" with Ruben Blades and Luba Mason, "Himalayan Sleigh Ride" with Anwar Khurshid and "Feliz Navidad/Come on People Sing" with Alex Cuba.
David Arkenstone has put out Native Christmas on the Green Hill Productions label. With Native American flute, percussion, guitar and keyboards, Native Christmas is sweetly spare and restful with "Little Drummer Boy," "We Three Kings," "Angels We Have Heard on High" and "Snow on the Mesa."
If the classic pop Christmas is what you're looking for you might just want to spring for the whole kit and caboodle in the 5-CD box set 100 Hits – Christmas Legends. This box set has it all from Bing Crosby's "White Christmas" to Perry Como's "Its Beginning to Look a Lost Like Christmas" to Louis Armstrong's "Cool Yule." Doris Day, Frank Sinatra, Nat King Cole, Dean Martin, Peggy Lee, Mario Lanza, Glen Miller and Rosemary Clooney are all assembled her for your holiday pleasure.
The Capitol label has put out A Capitol Christmas Vol. 2 with treats like Glen Campbell's "Blue Christmas," The Beach Boys's "Frosty the Snowman," Dinah Shore's "Jingle Bells" and Lena Horne's "Have Yourself a Merry Little Christmas."
Concord Records has on tap this year Dave Koz & Friends 20th Anniversary Christmas. Joined by David Benoit, Rick Braun and Peter White, Mr. Koz smooths over the holiday edges with cool offerings like "Winter Wonderland," "Christmas Time Is Here," "Feliz Navidad" and "The Home Medley: I'll Be Home for Christmas/Celebrate Me Home."
For the vinyl junkies out there the label Music on Vinyl has put out the 2-CD set of Beautiful Day: Kurt Elling Sings Christmas. Lush and smooth, Beautiful Day offers up "Sing a Christmas Carol," "We Three Kings," "Wencelaus," "Little Drummer Boy" and "The Beautiful Day."
The Cleopatra label has Blues Christmas on offer this holiday season. With tracks like Joe Louis Walker's "Christmas Comes But Once a Year," Steve Cropper's "Let's Make Christmas Merry, Baby," Kenny Neal's "I'll Be Home for Christmas" and Lightnin' Hopkins's "Santa" be prepared to have all your low down Christmas needs met.
Finally, I'd like to give a nod to the Contrast Records label. This label has cleverly put out compilation recordings for the holiday season like Dig That Crazy Santa Claus – Classic R & B, Blues for Christmas – Classic R & B/Blues, Santa Claus Is From the South Classic, Boogie Woogie Santa Claus – Classic R & B/Blues and my favorite Christmas in Jail Classic with such goodies as "Christmas Eve Blues" by Blind Lemon Jefferson, "The Wrong Way To Celebrate Xmas" by Edward W. Clayborn (Guitar Evangelist), "Christmas Man Blues" by Bertha Chippie Hill, "Christmas And No Santa Claus" by Bumble Bee Slim and "Christmas Night In Harlem" by Jack Teagarden & Johnny Mercer. This has got to be the coolest way to dig into Christmases past.
So, here's hoping your holidays are filled with music – lots and lots of music.