So, here we are. We've come to that time of year when I have this sudden insane desire to rip paper shamrocks from the walls and turn them into origami swans. With a few deft strokes of a Sharpie, I yearn to give every cheap, cheesy leprechaun a fabulous Salvador Dali mustache. I want to fill every faux pot of gold with squid and give every green, gaudy hat its proper due by handing it off to the nearest Labrador Retriever to be rendered into a slobbery, slimy cheap piece of felt as it so richly deserves.
It must be St. Patrick's Day season.
I am currently without Sharpie, Labrador Retriever or squid, but, my fine readers, I do have music for your St. Patrick's Day. I've got raucous music, soothing music, poetry within music, music so fine as to make a pint of Guinness shed a tear. I've got music with fiddles, music with guitars, music with pipes and music with voices so lovely it will give that Labrador Retriever pause and so drop that chewed hat. I've got music from across the ocean, music from down the road, music from across a green field and music from a dark wood. So, let's get to it.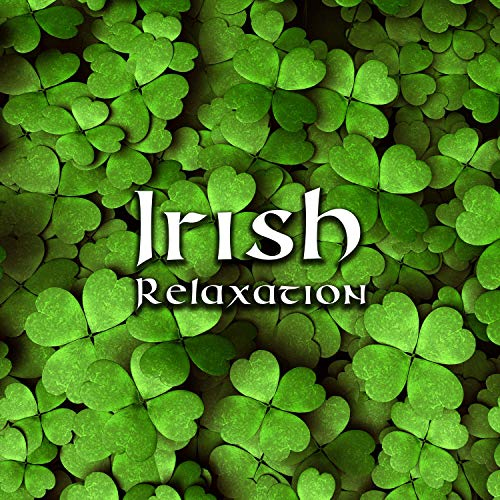 Those seeking to find a kind of Celtic serenity this St. Patrick's Day have to look no further than New Age NY Company's Irish Relaxation: Calming Celtic Instrumental Music and Beautiful Nature. Celtic Chillout Relaxation Academy and Calm Music Zone offer up tracks like "Irish Relaxation," Spiritual Awaking," "Nature of Ireland," "Irish Soundscapes," "Patrick's Day," "Waves & Cliffs" and "Ancient Hills of Ireland" for those looking for a bit of Celtic Zen (I'm sure all you Druids out there have your own name for a Zen-like state so just fill in your own word).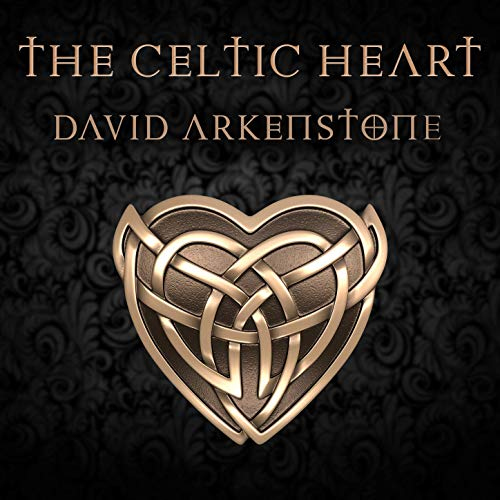 David Arkenstone has on tap for this St. Patrick's Day The Celtic Heart. Sweet instrumentals like "Hearts Entwined," "May Dance," "the Promise Ring" and "Secret Wedding" are comfortably easy and enjoyable. This is perhaps a little sedate for a raucous St. Patrick's Day party, but might be held in reserve if the mayhem needs to be taken down a notch or two.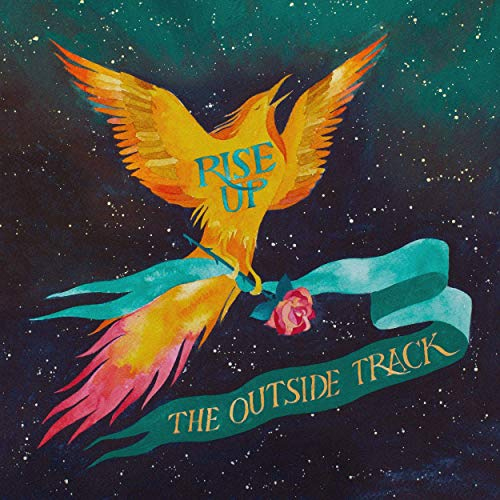 The label Lorimer has put out Rise Up by a group called The Outside Track. Comprised fiddler and singer Mairi Rankin, singer and flute player Teresa Horgan, composer and harpist Ailie Robertson, composer and accordionist Fiona Black and guitarist Michael Ferrie, The Outside Track boasts such previous recordings like Light Up the Dark, Flash Company, The Mountain Road and Curious Things Given Wings. Rise Up possesses some real charmers such as "Dark Reels," "Road to Rollo Bay," "The Wahoo Set," "Eleanor Plunkett" and "Happy Reels."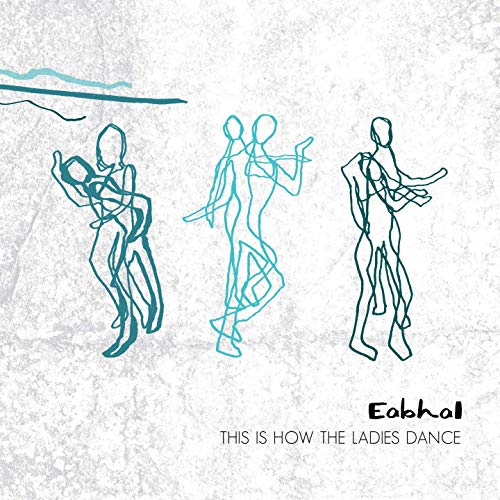 Out of the Scottish Gaelic tradition comes Eabhal and their 2019 recording This Is How the Ladies Dance. Musicians Megan MacDonald, Jamie MacDonald, Nicky Kirk and Hamish Hepburn have crafted a fine fiddle and accordion soaked album on This Is How the Ladies Dance with delicious fare like "Beir Soiridh," "MaSim," "Windsong," "An Ribhinn Donn" and "The Artist."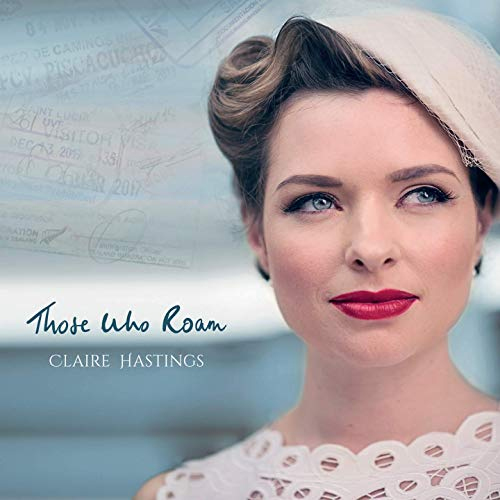 Luckenbooth Records has on tap Claire Hastings and her album Those Who Roam. With her previous recording Between River and Railway under her belt, this Scottish singer and songwriter dazzles her way Those Who Roam with tracks like "The Lothian Hairst," "Seven Gypsies," "Jamie Raeburn" and "Ten Thousand Miles" with some truly spectacular vocals.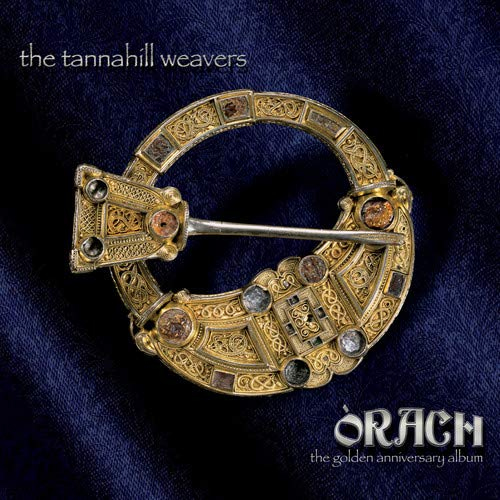 Scottish group The Tannahill Weavers has put out Orach -The Golden Anniversary Album, out in the U.S. On the Compass Records label. This is a wonderful collection of traditional and contemporary song celebrates The Tannahill Weavers 50th anniversary and their 18th album with the group's current line-up members Roy Gullane, Phil Smillie, John Martin and Lorne MacDougall and fondly honoring past band members. Fans get goodies like title track "Orach," "Jenny A' Things," "Oh No!," "The Asturian Sessions," "The Ghost of Mick McDonnell" and "Gordon Duncan Set."
The goodness just keeps on coming with Altan and 4 Men & a Dog heavyweights Ciaran Tourish and Keven Doherty and their release Hotel Fiesta. This album is a punch to the gut, a kiss on the cheek and a warm embrace all wrapped in one with tracks like "The Oak Tree (Jackson's 1 & 2)," "Hawker's Blues," "A Visit to Ireland/The Lark on the Strand/Peter Byrne's Fancy," "Boots of Spanish Leather," "Ur Chnock Chein Mhic Cainte," "The Foxhunters/Dusty Miller," "Dan the Man" and "My Love Is in America/The Cup of Tea/The Donegal Reel."
If it's piping you want, it's piping you get with Live Recordings from the William Kennedy Piping Festival. This double CD set is a compilation from various performances at the William Kennedy Festival from 2003-2017. There's more pipers here than you can shake a stick at, including Sean McKeon's "The Maid on the Green/The Humours of Glin," John McSherry and Francis McIlduff's "Son Ar Rost/Song of the Chanter/The Foxhunters/James Kelly's/The Limestone Rock," The Goodman Trio's "An Roguire Dubh/Airgiod Cailighe," Paddy Keenan's "The Broken Pledge/The Skylark/The Bucks of Oranmore" and Jarlath Henderson and Ross Ainslie's "Jim Tweedie's Sea Legs/Iain Ruadh/Thunderstruck/Angus Thing/Limestone Rock." This is a sort of glorious piping overdose.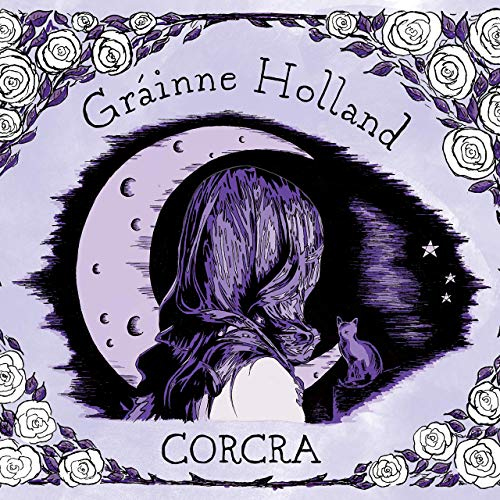 Following up on recordings Teanga Na nGael and Gaelre, Irish singer Grainne Holland has out this year a whole CD's worth of her own original songs called Corcra. Teaming up with a stellar cast of musicians including Aidan O'Rourke, Liam Bradley, Brendan Mulholland, Cormac McCarthy, Niamh Dunne, John Joe Kelly, Paul Dunlea, Conor McCreanor and Steve Jones, Ms Holland turns out a stunning collection of songs including "Mise Agus Tusa," "Coinsias, Corp Agus Croi," "Harry's" and "An Ri Rua." There will be no dry eye in the house by the time she's done.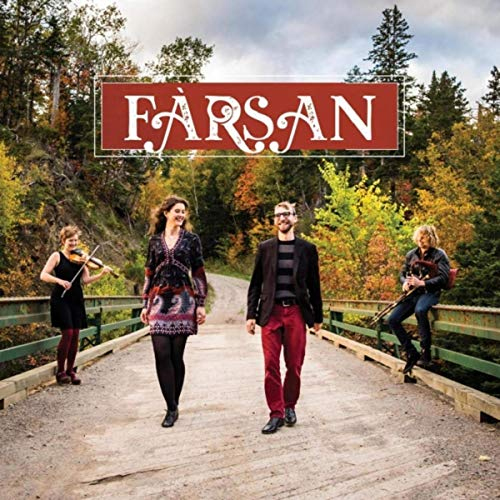 Lead vocalist Mairi Britton, fiddler Katie McNally, pianist, accordionist, mandolinist and vocalist Neil Pearlman and border and highland piper Elias Alexander make up the group Farsan and their debut recording "Gaelic Traditions in the New World" is rich and rewarding and well worth a listen. Masterly moving through tracks like "Taladh A' Phuilein," "Pronn An Caoran," "The Water Boiling Machine," "Fear Drabastach," "A' Mhisg A Chuir An Nollaig" and "Gun Togainn Air Hugan," Farsan turns out a recording that's equal parts achingly lovely and joyfully jaunty.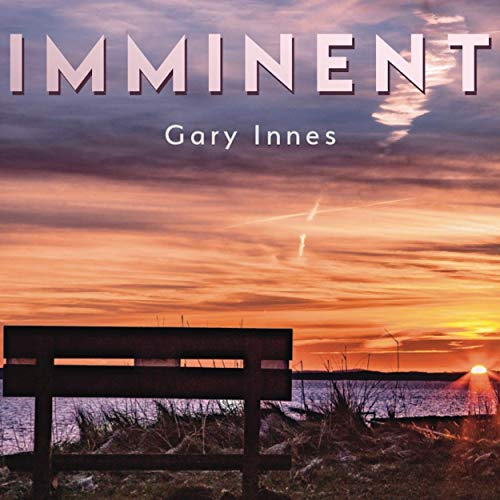 Scottish accordion player Gary Innes shows off his chops on his recording Imminent. Leaning heavily on his own compositions, Mr. Innes casts a wide net over the tracks of Imminent, offering up goodies like "The Doctor's Order," the raucously wild "Welcome to New York," the sweetly solemn "Sheerwater," the completely entertaining "Alpha Runrig" and the easy mood of "Trade Winds."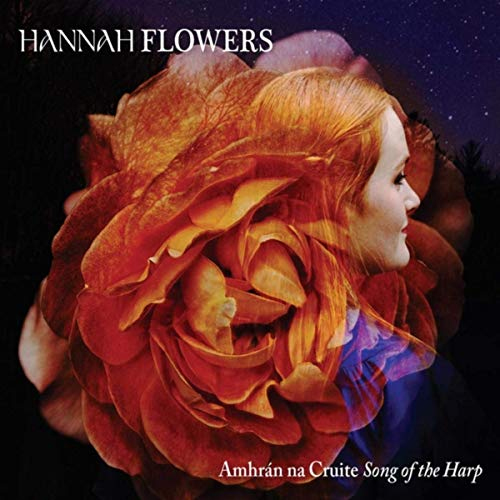 St. Paul, Minnesota native Hannah Flowers takes a turn in Irish with her recording Amhran na Cruite: Songs of the Harp. Angelic vocals and fairy compositions woven throughout tracks like "Buachaill on Eirne," "Cul Tiubh na bPearlai," "Urchnoc Chein Mhic Cainte" and "Dun Do Shuil" will surely earn Ms. Flowers a nostalgic tear at the thoughts of the old country.
If you are looking for some straight up Irish folk then look no further than Daoiri Farrell's A Lifetime of Happiness. This is the real deal Irish folk fare to cozy up along with some properly pulled pints and a few friends. You'll want to snag a listen to tracks like "The Galway Shawl," "Valentine O'Hara," "Theres the Day," "Sweet Portadown," "Rosie Reilly" and "Via Extasia" if for no other reason than Mr. Farrell's plumy Irish vocals.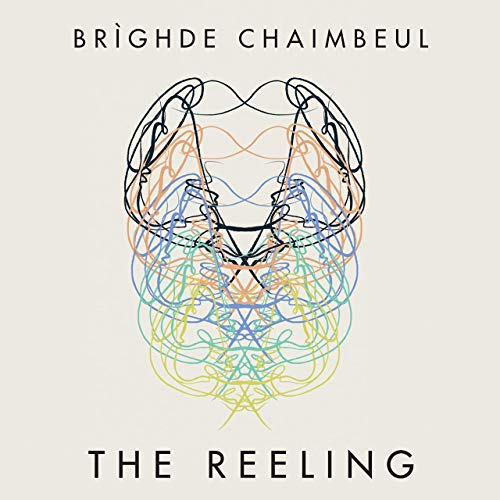 The Skye born, Scottish smallpipes player Brighde Chaimbeul's recording The Reeling is shockingly good and I mean leaked out of the air, bubbled up from some strange lake good. Recorded live in a historic church in Cromarty, Scotland, the music of The Reeling sounds as if it had just lingered in the air for a couple of centuries before a wee lass captured it and put it down for the rest of us. Don't believe me? Check out tracks like "A Bhriogais Uallach/Highean Donn nan Gobhar," "Moma e Moma Rodila," "An Leimras/Harris Dance" and "Gur Boidheach Nighean Donn Mo Chridhe."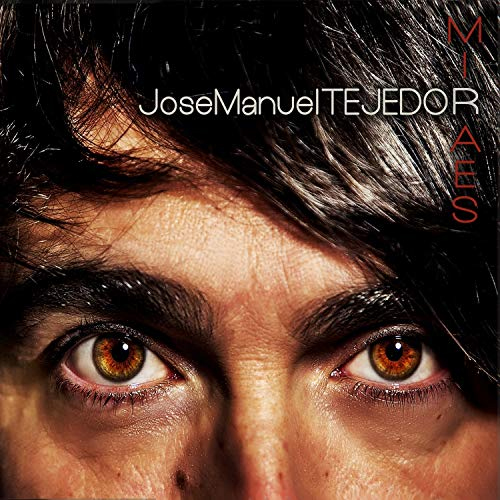 Brandishing pipes and whistles, Jose Manuel Tejedor gives listeners a taste of Spain's Celtic flavor on Miraes. Mr. Tejedor lays down the goodness with tracks like "Automatas," "Espiona," "Miraes" and "Rihonor/Rio de Onor."
In addition to Mr. Tejedor on pipes and whiles Miraes is packed bouzouki, mandolin, bodhran, violin, concertina and with some steel guitar from fellow musician Angel Ruiz on "Valles."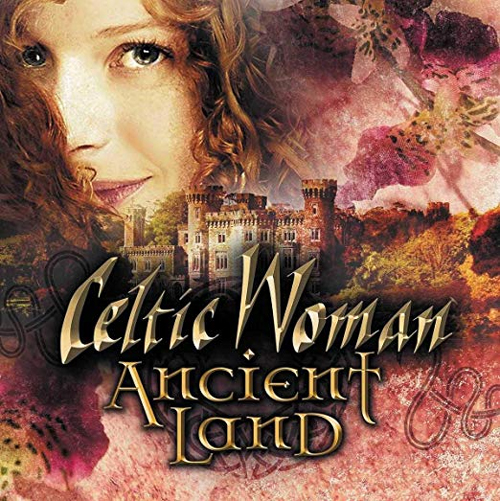 If Celtic Woman is your thing, there are two out this season Celtic Woman Homecoming Live from Ireland and Celtic Woman Ancient Land.
This is rather typical Celtic Woman fare with "Mo Ghile Mear," Dulaman," and "Fields of Gold" gracing Homecoming and tracks like "Ancient Land," "Homeland," "Mna Na hEireann" and "Tara's Tune" on Ancient Land. While not exactly to my particular tastes, I'm sure there's some out there waiting with baited breath to get a listen.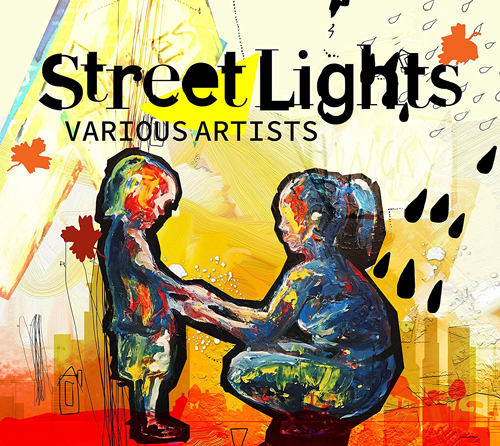 It started out with a few folk. People like Dave Geraghty, Gary Lightbody, Bono, Conor O'brien,Loah, Roisin O, Cathy Davey, Galia Arad, Faye O'Rourke, Saint Sister, Little Green Cars, The High Hopes Choir and The Camden Orchestra, along with musicians Cian Boylan, Conor Brady, Ben Castle, Colm Mac Con Iomaire, Colm Quearney, Rob Malone and Graham Hopkins. Well, these folk put out the single "Homeward Bound" as a way to aid the homeless. Well, wouldn't you know they put an album to carry their good works over. Street Lights, the album, teams up the likes of Damien Dempsey, Snow Patrol, The Frames, Vincent McMorrow, Villagers and Luka Bloom for a CD that will benefit Ireland's homeless. Fans will want to check out Street Lights's version of Paul Simon's "Homeward Bound," Damien Dempsey's "Soft Rain," Stephen James Smith's spoken word coolness on "My Ireland" and Richard Hawley and Lisa Hannigan's "Hush A Bye Mountain."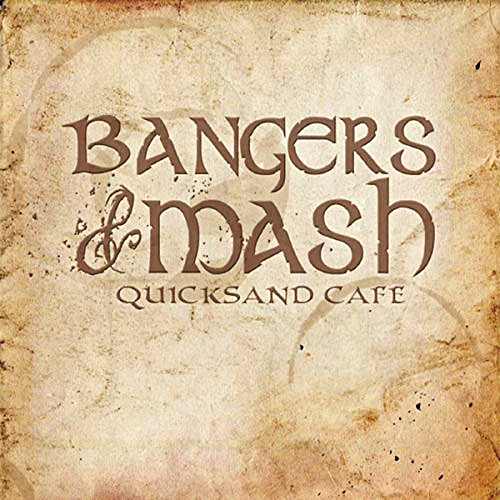 Quicksand Cafe by Bangers & Mash, out on the Dancing Druid Music label might appeal those who want to gather up a gang of toughs and rock out this St. Patrick's Day. Pulling together the talents of vocalist and percussionist Liam Hudock, electric bassist Seth Lesselbaum, vocalist and bodhran player Carole Lesselbaum, vocalist and guitarist Chad Herth, vocalist and fiddler Alexandra Adams, drummer Anthony Anastase and guest guitarist and drummer Brian Gabriel, Quicksand Cafe is a quick-paced Celtic steamroller as it rollicks along with tracks like "Fields of Athenrye," "Star of the Country Down," title track "Quicksand Cafe," "Rambling Rover" and "Morrison's Jig."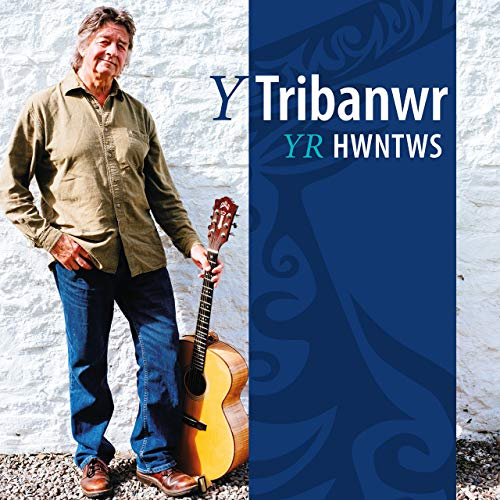 From Wales there's the stunning recording Y Tribanwr by the group YR Hwntws. Lushly sweet with jazzy overtones, Y Tribanwr is downright delicious. Corralling the talents of vocalist Gregg Lynn, vocalist, tabor player and percussionist Nia Lyn, fiddler Bernard KilBride, vocalist, flute and whistle player Imogen O'Rourke, mandocello player Dan B. James and double bassist and bass guitarist Dean Ryan, YR Hwntws has a tight, neat sound throughout tracks like " Ym Mhontypridd mae 'Nghariad," "Aradwr a'i Ychen," "Bro Morgannwg," "Ffarwel I Dai'r Cantwr" and "Diawledig a Nefolaidd/Pibddawns Gwr Wrecsam." The music is downright lovely, the recording excellent and the liner notes contain the Welsh lyrics to all the songs if you want to give your Welsh a go and the English translations if you're a scaredy cat like me. Yeah, I think speaking Welsh might just need a wee bit of courage.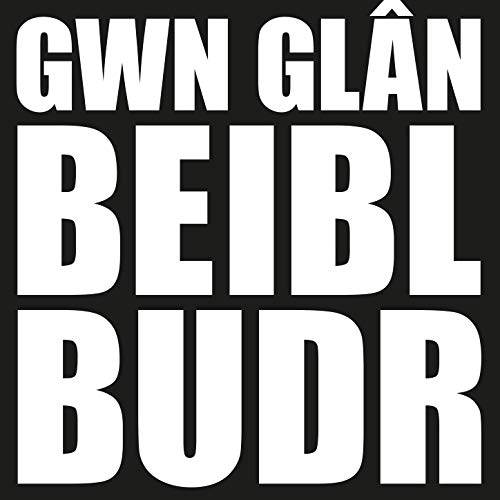 Another offering from Wales and a sort of off-the-beaten track comes Gwn Glan Beibl Budr. Fans might recognize Lleuwen Steffan's voice by her previous recordings Tan, Duw A Wyr/God Only Knows and Penmon. While Gwn Glan Beibl Budr might be a tad more experimental than the Celtic Woman set would tolerate, but Ms. Steffan's vocals on tracks like "Y Garddwr" and "Can Taid" are just too good to miss. Fans should check out the silky smooth vocals of "Cwm Rhondda" against some pretty fabulous percussion and instrumentation. Other goodies include the lazy smoky feel of "Caerdydd" and the sweet elegance of "Mynyddoedd."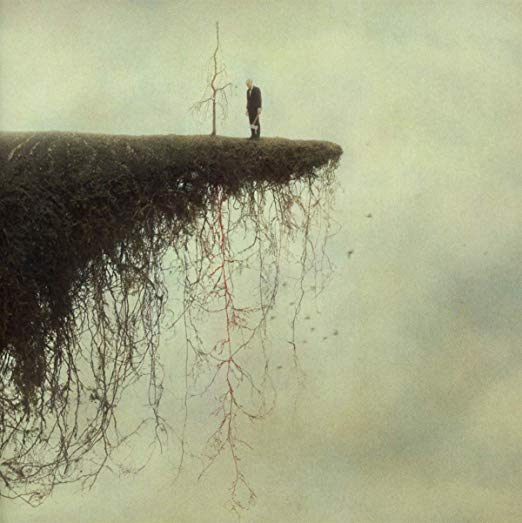 One of the real gems this year has to be Real World Records' The Gloaming 3. So finely wrought, so utterly elegant, The Gloaming 3 is likely to cause normally placid people to turn to others and snottily ask, "Must you breathe in and out so loudly?" for fear of missing a single note. The Gloaming 3 gang of vocalist Iarla O Lionaird, hardanger d'amore player Caoimhin O Raghallaigh, guitarist Dennis Cahill, fiddler Martin Hayes and pianist Thomas Bartlett transform a voice and four instruments into a Celtic music lover's wonderland. There's no need to point out particular tracks, simply because it's wonderful from the opening notes of "Meachan Rudai (The Weight of Things)" to the very last note of "Amhran na nGleann (The Song of the Glens)." All one needs to do is to surrender to the timelessness of each precious note and let the rest go hang.
I hope some of this music might go a long way to soothe the irritations of cheap green beer, insanely drunken revelers in matching T-shirts with "Irish you were naked" printed on the front and the stupidly obnoxious guy dressed as a leprechaun this St. Patrick's Day. If not, my advice is to grab a Sharpie, a Labrador Retriever and a bucket of squid.
I'll leave you with the Gaelic saying, "Giorraionn beirt bothar." It essentially means "Two people shorten a road." So, grab a friend, order up a pint, tell a tall tale and revel in some fine music.