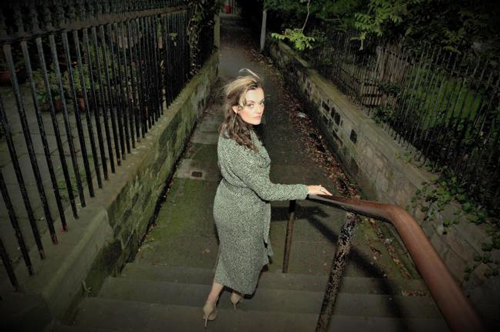 Maeve Mackinnon is one of Scotland's foremost young Gaelic and Scots singers. A versatile singer, she studied Gaelic song at RSAMD and maintained a deep interest in Scots and Irish folk song and bluegrass.
Her dynamic vocals and warm stage presence have led to her being invited to broadcast numerous times on national radio and in several Gaelic music TV series; most recently Bob Kenyon's current Gaelic music series, Guthan nan Gaidheal (STV, 2006).
Maeve is currently finishing off her debut solo album, produced by Duncan Lyall (Croft No.5) and Ali Hutton (Back of the Moon). Comprised of Gaelic and folk songs from different areas and with a distinctive groove throughout, Maeve's debut album was released on Footstompin Records.
Discography:
Don't Sing Lovesongs (Footstompin Records, 2007)
Once Upon an Olive Branch (2012)