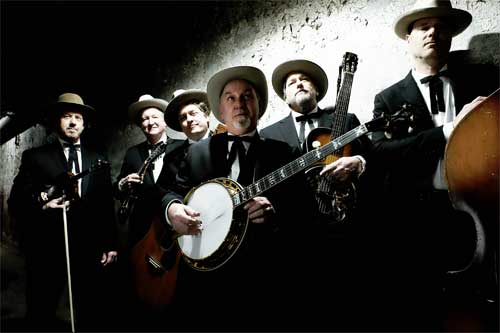 The Savannah Music Festival 2017 will present an impressive set of world music and American roots sounds. The festival will take place from March 23 to April 8, 2017.
The lineup includes acclaimed Québécois traditional ensembles Le Vent du Nord and De Temps Antan; Canary Island timple (a small Spanish guitar) maestro Germán López; Dom Flemons; Foghorn Stringband; Caleb Klauder & Reeb Willms; cellist and vocalist Leyla McCalla; Haitian vodou drum and dance ensemble Chouk Bwa Libète; dobro maestro Jerry Douglas with celebrated bluegrass band the Earls of Leicester; Molsky's Mountain Drifters; Irish accordionist Máirtín O'Connor; Geno Delafose & French Rockin' Boogie; Holt & Coleman; banjo player Noam Pikelny; Sufi singer Sanam Marvi; 80-year-old virtuoso multi-instrumentalist Hermeto Pascoal; mandolinist Danilo Brito's choro quintet; Edgar Meyer & Mike Marshall; and admired Ukrainian band DakhaBrakha with an original score for the 1930 Dovzhenko silent film, Earth.
Tickets to the 2017 festival are available online at savannahmusicfestival.org, by phone at 912-525-5050 and in person at 216 E. Broughton Street in Savannah.