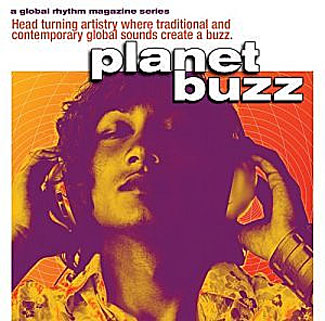 Various Artists – Planet Buzz (Narada/EMI, 2004)
This is an excellent compilation of world music, put together by Global Rhythm Magazine. Handpicked by Alecia Cohen, founder and publisher of Globalrhythm.net, each of the 11 tracks is superb.
Latin sound is well represented with tracks like Juana Molina's Quien and Estrella Morente's At the top of Cerro de Palomares. DJ Cheb I Sabbah has an unbelievable remix of a Tamil track called Raja Vedalu. And of course the album includes the superhit Home Cooking, featuring veteran drummer Tony Allen who was part of the legendary Afrobeat band headed by Nigeria's Fela Kuti.
In sum, a must for world music fans, and a terrific introduction to this genre.