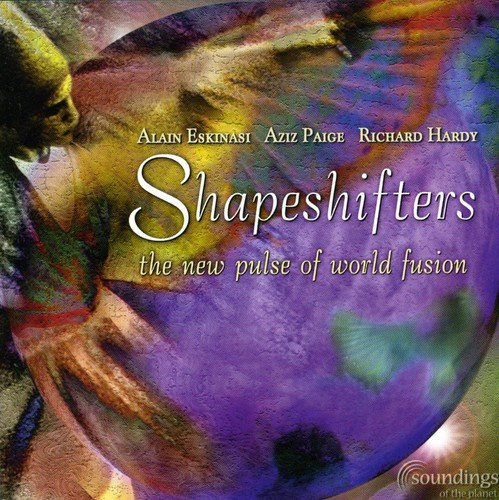 ShapeShifters – The New Pulse of World Fusion (WorldWide Records/Soundings of the Planet, 2000)
This is a largely instrumental album of world fusion music, featuring multi-instrumentalist Alain Eskinasi (of Brainscapes) on bass and guitar, Richard Hardy on wind instruments, and husband-wife team Aziz Paige on sitar and guitar and Khabira Paige on tanpura.
The album is smooth and well-textured, and the 11 tracks are a jazzy but mellow listen. We would recommend the tracks Equinox (upbeat, with fine sitar texture) and the joyful Pipers of Beltane. In sum, the album delivers what it promises: healing and ecstatic music in an East-West blend.