Today, the Latin Jazz community is mourning the loss of trumpeter and conguero Jerry Gonzalez. Reports of a fire at his home in the Lavapiés district of Madrid summoned Spain's National Police and paramedics where they discovered the musician. He was rushed to San Carlos Clinical Hospital where he died hours later. Mr. Gonzalez was 69.
Mr. Gonzalez was born into New York City's Puerto Rican community on June 5, 1949. The rich world of music was already a staple in the Gonzalez house with Jerry Gonzalez, Sr. serving as a master of ceremonies and a lead singer along with musicians like Claudio Ferrer. His brother and bassist Andy Gonzalez would go on to follow his own musical career, often playing with his brother.
Taking up the trumpet and congas in junior high school, Mr. Gonzalez launched his musical career playing with local bands. After attending the New York College of Music and New York University, Mr. Gonzalez started playing with Lewellyn Matthews and in the 1970s played congas with Dizzy Gillespie and began merging African rhythms into jazz themes. He was a stalwart proponent of Latin music and an indefatigable explorer of the possibilities of Latin Jazz.
Mr. Gonzalez would go on to play with the likes of Jaco Pastorius, Tito Puente, Manny Oquendo and Eddie Palmieri. He found his groove by heading up The Fort Apache Band. Recordings like Ya Yo Me Cure, The River is Deep, Obatala, Pensativo, Calle 54, Rumba Buhaina and Jerry Gonzalez y El Comando de La Clave would soon stack up alongside appearances on Kip Hanrahan's Coup de Tete, Tito Puente's On Broadway, Carlos "Patato" Valdes's Masterpiece, Steve Turre's Viewpoints on Vibrations, Kirk Lightsey's Kenny Kirkland, Bobby Hutcherson's Acoustic Master II and Sonny Fortune's A Better Understanding.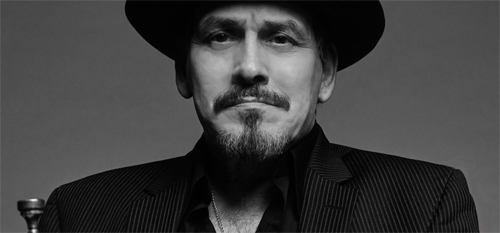 Settling in Spain and lending his talents to flamenco, Mr. Gonzalez appeared with Diego "El Cigala" on Corren Tiempos de Alegria and Picasso en Mis Ojos and Paco de Lucia on Cositas Buenas, as well as collaborated with Javier Limon on La Tierra del Agua and Son de Limon and Andres Calamaro on Obras Incompletas and On the Rock.
Mr. Gonzalez earned film credits as well in Leon Ichaso' s Crossover, Fernando Trueba's Calle 54 and Leon Ichaso's Pinero. In addition to The Fort Apache Band, Mr. Gonzalez also led the quartet El Comando de la Clave with Miguel Blanco.
The General Society of Authors of Spain (SGAE) issued a tweet mourning Mr. Gonzalez's loss by calling him, "one of the pioneers of Latin Jazz and founder of the legendary group Fort Apache Band."
No announcement has been made yet on funeral or memorial services