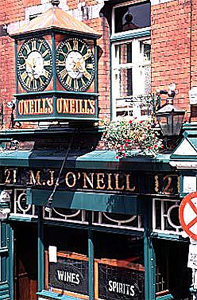 St. Patrick, the revered 5th century saint, patron saint of Ireland and often thought to be the first bishop of Armagh, wasn't Irish. According to his accounts in the Confessio, he was actually a 16 year-old kidnapping British Isle victim. Pirates supposedly snatched the boy up and sold him as a slave to Ireland. No worries, it ends well as he was returned to his family after six years. But here the story gets interesting. Relying on a vision after becoming a cleric to the Catholic Church, St. Patrick returns to Ireland as a missionary to minister to the spiritual conversion of the people in a land where he was once a slave.
Okay, there's no mention of this being part of a revenge tour to straighten out those pagans once and for all which is a little sad. Crediting himself with thousands of baptisms, St. Patrick would become one of Ireland's most venerated holy men and all without an official canonization by a pope. He is also fabled to have driven all the snakes out of Ireland, too bad that Ireland never had snakes to begin with and is most likely to be a metaphor for driving all the pagans out of Ireland.
Now that all of us can rest easy about the snake situation and Ireland and it's highly doubtful we could get a return visit from the good saint to battle the serpents lounging about in many of our legislative bodies, we'll just have to drink deep of the day with some fine music. Here are a few new goodies to get your jig on to or to soothe your Celtic soul while you immerse yourself in some green tinted beer.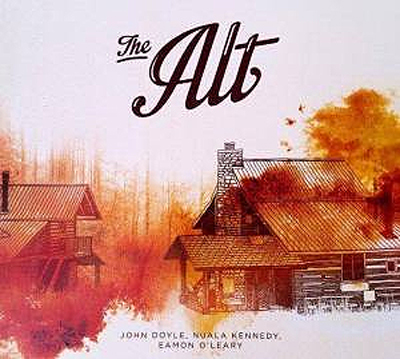 Under the Arch Records has released The Alt by John Doyle, Nuala Kennedy and Eamon O'Leary. This sweet Celtic folk CD doles out dulcet tunes like "Lovely Nancy," "One Morning in May," "The Geese in the Bog/Covering Ground" and "Cha Tig Mor Mo Bhean Dhachaigh." Wrapped in a backdrop of guitar, bouzouki, mandola, flute and whistle, listeners will find this a pleasing collection of tunes as this trio of musicians and vocalists evokes the Celtic spirit with mellow ease.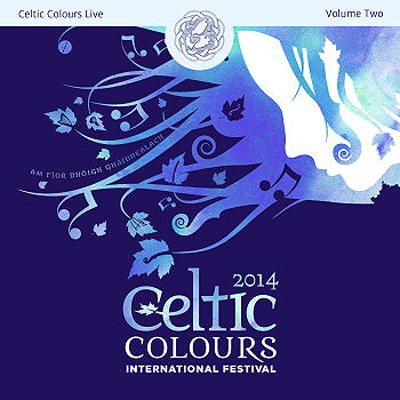 Canada's 2014 Celtic Colours International Festival has out the 16-track compilation Celtic Colours Live Volume Two that is sure to be a fan pleaser. Listeners get a dose of Vasen's "Fanny," We Banjo 3's version of "Shove the Pig's Foot a Little Further in the Fire/Fine Times at Our House," Maeve Gilchrist and Nic Gareiss's "The Sandhunter," Sharon Shannon and Alan Connor's "Blackbird: Padraig O'Keefe's/The Happy One-Step" and Sharon Shannon and Natalie MacMaster's "Jean's Reel."
If that weren't enough there's also Mary Jan Lamond and Wendy MacIssac's "Hoireann o Rathill iu o," David Francey's "Torn Screen Door" and Beolach's extended combo of "Prayerful Hymn/Traditional Strathspey/Golden Anniversary Strathspey/The Way to Mull River Reel/John Morrison of Assynt House/The Pibroch of Domhnall Dubh Reel." Delicious and expertly worked Celtic Colours is a delightful blend of traditional and new tunes to celebrate Celtic music.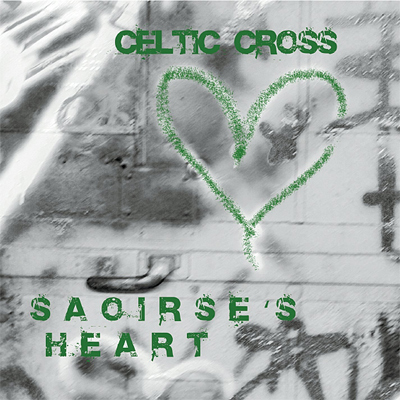 For a change of pace Celtic Cross has put out Saoirse's Heart. Opening with a rock back and a rap section on title track "Saoirse's Heart," this kick ass group moves into more familiar territory on "Monster" before lapsing into the country inspired "Jameson Johnny."
Saoirse's Heart is a mixed bag with poppy additions of "Land's In My Blood," the rock edged "Water's Edge" and the folksy bluesy "Best Days." Keeping to the Celtic flavor, Celtic Cross is fresh and bold.
Fiona Joy Hawkins's 600 Years in a Moment on the Little Hartley Music label is a quietly lush recording captured by rich piano work, sumptuous vocals and sensuous violins, as well as a whole host of instruments from around the world like a Hopi drum, a Hungarian tarogato and an African udu cleverly incorporated to create a global Celtic sound that is familiarly exotic.
Keeping to an overall restful mood, 600 Years in a Moment moves through elegant tracks like "600 Years," "The Journey," "Gliding" and "Captured Freedom." Soothing and charming, 600 Years in a Moment is more for quiet Celtic contemplation rather than drunken bar rowdiness.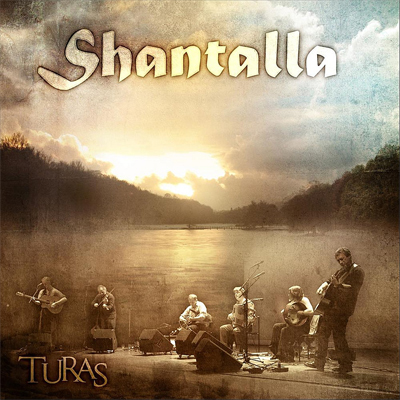 Appel Rekords has on tap Turas by the group Shantalla. Rich in the Scottish, Celtic and folk traditions, Turas is all the quick, bright and best of the Celtic tradition. Meaning journey in Irish, Turas offers up acoustic bright work with "The Braemar Poacher," "Johnny Doherty's," "Marching in Jig Time" and "Fair & Tender Maidens."
Shantalla is comprised of the talents of guitarist and bouzouki player Simon Donnelly, fiddler and viola player Kieran Fahy, singer and bodhran player Helen Flaherty, guitarist Joe Hennon, Uillean piper and flutist Michael Horgan and accordionist and whistle player Gerry Murray. Stunning and electrifying, this is one of those CDs you don't want to miss.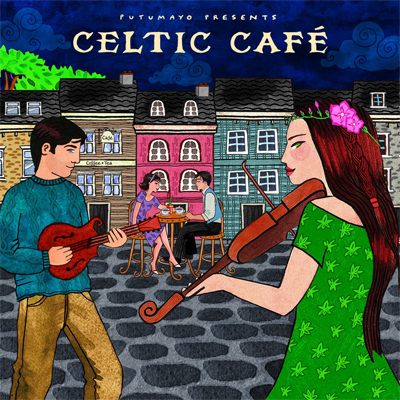 Our friends at Putumayo have a sweet little compilation out this year with Putumayo Presents Celtic Café. Rounding up a bevy of Irish and Scottish singer/songwriters, Celtic Café includes Dougie MacLean's "Are Ye Sleepin' Maggie?," Capercaillie's "Him Bo," Manran's "An Eala Bhan," Calum Stewart's "Looking at a Rainbow Through a Dirty Window" and Battlefield Band's "Tramps & Hawkers."
With the recordings The World in My Mind and The White Rose already under his belt, George Donaldson has his CD Road on tap for this year. Intimate and smoothly wrought, Road offers up tracks like "Ordinary Man," "Bright Blue Rose," "The Leaving of Liverpool," "How Long Will I Love You" and "The Town I Loved So Well."
The Road showcases Mr. Donaldson's charmed vocal along the lines of the singer-songwriter vein of Celtic musical tradition.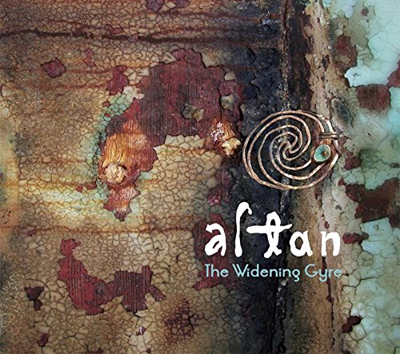 One of the standouts this year that all the fans surely will be clamoring for is Altan's Widening Gyre out on the Compass Records label. Surely, Altan, with 35 years in the business and recordings like Gleann Nimhe/The Poison Glen, Harvest Storm, Blackwater and Local Ground, is the gold standard in Irish music. The hearty musical fare of Widening Gyre offers up such goodies that it's difficult to not go all gooey and swoon.
Recorded in Nashville, Tennessee, Widening Gyre gets a clever Americana and bluegrass boost with Compass producer and co-founder Garry West and some friends like Darol Anger, Alison Brown, Sam Bush, Jerry Douglas and Tim O'Brien.
While there's not a stinker in the lot, fans should check out "Maggie's Pancakes/Piobaire an Cheide/The Fril Deal," "No Ash Will Burn," "White Birds" with Mary Chapin Carpenter, The Tin Key/Sam Kelly's Jig/The Gravediggers" and "The House Carpenter (Gypsy Davy)." "Cúirt Robin Finley" and "Samhradh (Slow Reel)/Aniar Aduaidh (Jig)/The Donegal Jig" make this a must have recording.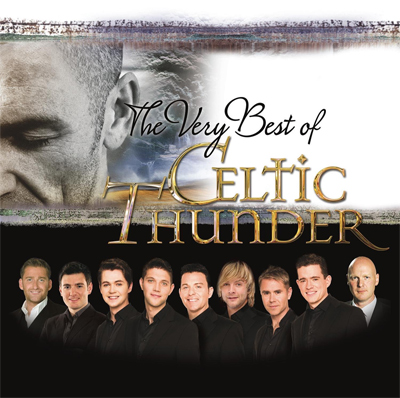 Let's say you have Celtic Thunder, Act Two, Voyage, Voyage II, It's Entertainment!, Heritage, Mythology and/or Holiday Symphony and you are just dying for more. Well, luck would have it the Legacy label has just put out the Very Best of Celtic Thunder.
With twenty tracks on this very-best-of CD, Celtic Thunder get "Heartland," "Danny Boy," "Hallelujah," "My Land," "She Moved Through the Fair" and "Seven Drunken Nights."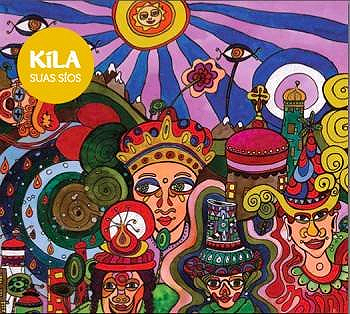 The Irish folk band Kila has just released their 10th studio recording Suas Sios. With previous recording as Handel's Fantasy, Gamblers' Ballet, Luna Park and Tog E Go Bog E, Kila has stepped out with fancy free Suas Sios.
Wildly original and infectiously quirky, Suas Sios kicks Celtic music in the pants with the raucous title track "Suas Sios," only to make us year for more with offerings as "Mac Lir," "Jigs," "Rachel Corrie," "Am" and "Fainne Or an Lae," not to mention the kickass cover art by Dutch artist Marije Braakman. Definitely a treat!
Currently on a U.K. tour to promote her latest, Sarah McQuaid has hit the streets with Walking Into White. Soulful and intimate, Walking Into White is singer/songwriter Ms. McQuaid's follow up to her When Two Lovers Meet and the Plum Tree and the Rose.
Shot through elegant guitar lines, Walking Into White blossoms with offerings such as opening "Low Winter Sun," before giving way to lovely tracks like "Where the Wind Decides to Blow," title track "Walking Into White," "Jackdaws Rising" and "Leave It for Another Day." Ms. McQuaid closes out Walking Into White with a graceful rendition of "The First Time Ever I Saw Your Face."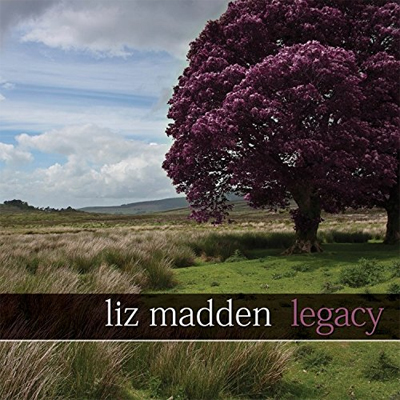 Valley Entertainment has released Liz Madden's Legacy. Enchanting listeners with her crystalline vocals, this Irish-American singer/songwriter thrills with inspired interspersed Gaelic chants against the English vocals.
Backed by acoustic guitar, Ms. Madden makes the most of this recording by keeping the sound folksy and simple. But it's far from simplistic with the musician, arranger and producer Fionan de Barra of Clannad, Moya Brennan and Riverdance fame, not to mention some guest performances by Joanie Madden of Cherish the Ladies and Eamonn de Barra. Legacy lays bare the goods with "Will You Go Lassie Go," "The Night Visiting Song," "Scarborough Fair," "Wayfaring Stranger" and the expressively stunning "Grainne's Lament for Diarmuid."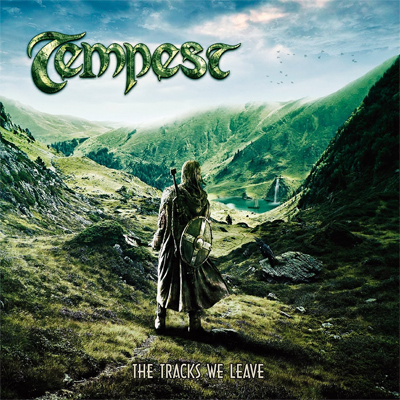 The group Tempest packs a punch on The Tracks We Leave on the Magna Carta Records label. Incorporating Celtic, Scandinavian and other folk traditions, Tempest offers up some rousing numbers on The Tracks We Leave that are as rich and rewarding as they are addictively fun.
Plying listeners with quirky twists and turns, Tempest wows from the opening "Rantin' Rovin' Robin," title track "The Tracks We Leave," before dipping into upbeat romps like "Vagabonds" and "September Jig." Other notable goodies include "Fog on the Bay," "The Brown Coffin" and "The Leitrim Set."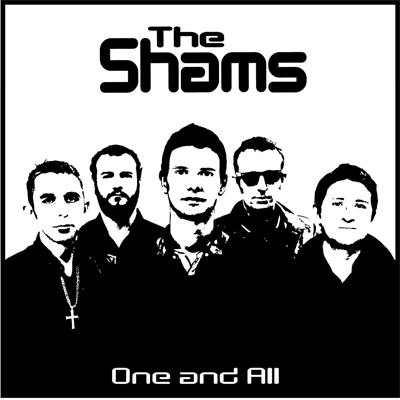 If you're looking for some hard-edged, kick dirt in the face Celtic music for St. Patrick's Day, you might want to check out the San Francisco-based, Irish rock band The Shams and their latest EP One and All. This rock-centered, rebel-souled group kicks out with offerings like "Sunset Paddy's," "Go On Home Boys," "Not Bothered" and "Drinks Are On Me." With a razor edged punk feel it's only fitting that end the EP with the blistering "Sick To Death."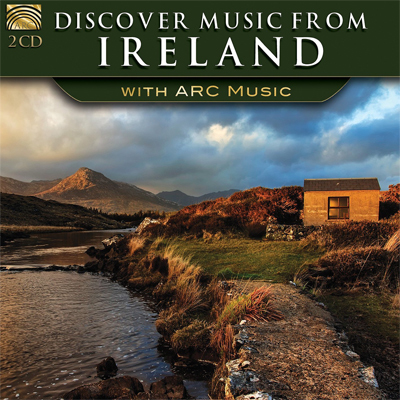 ARC Music has a lush two-CD set titled Discover Music from Ireland. This compilation has tracks by Florie Brown, The House Devils, Sean Talamh, Noel Mcloughlin, Golden Bough and Kieran Fahy. Some of the goodies include "Humours of Ennistymon/Monaghan Jig," "The Collaraine Jig / Sharks' Favourite / Far from Home / Maids of Mt. Cisco," "Song for Ireland," "The Hills of Connemara" and a stunning rendition of "Molly Brannagan / Jennie's Chickens / Drowsey Maggy" by Pied Pipers. And if that weren't enough there's also Cunla's "The Lament for Ten (People)," "Lament for Eoin rua/ Caislean An Oir" and Maidhc Dainin O Se's "An Buachaillin Ban/Eibhlin Og/The Dainty Dish Before the King." Certainly, a mouthful after a couple of pints.
Let me end this with a sweet little Irish blessing for your St. Patrick's Day.
May love and laughter light your days,
and warm your heart and home.
May good and faithful friends be yours,
wherever you may roam.
May peace and plenty bless your world
with joy that long endures.
May all life's passing seasons
bring the best to you and yours!