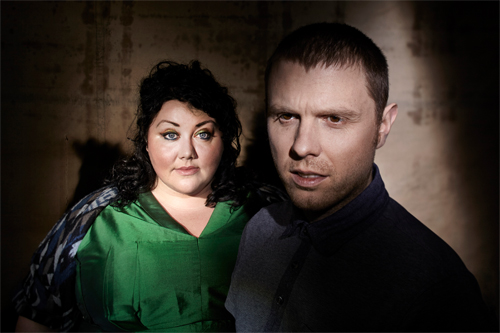 The Breath is a Manchester-based innovative folk band inspired by Celtic music, rock, ambient electronic, and other influences. The group is led by vocalist, lyricist and flute player Ríoghnach Connolly and guitarist and composer Stuart McCallum. They met through MySpace in 2010 when McCallum was looking for a singer.
Ríoghnach Connolly was born in Armagh (Northern Ireland) and is currently based in Manchester. She is known for her work with Afro Celt Sound System and Honeyfeet. Ríoghnach has an extraordinary voice.
Stuart McCallum was born in Manchester. He is an exploratory guitarist, known for his masterful loops and effects. He worked with Cinematic Orchestra and released various solo albums.
The other two members of the original The Breath are drummer Luke Flowers and pianist John Ellis.
The group attracted a lot of attention in 2016 with its debut album Carry Your Kin on Real World Records, recorded in Manchester and at Real World Studios, mixed by Tchad Blake.
Discography:
Carry Your Kin (Real World Records, 2016)
Let The Cards Fall (Real World Records, 2018)