Acclaimed fado Singer Carlos Do Carmo and special guest Celeste Rodrigues are set to perform on Saturday, April 7 at 8:00 pm at The Town Hall in New York City. The two artists will be accompanied by José Manuel Neto on Portuguese guitar, Carlos Manuel Proença on classical guitar and Daniel Pinto on acoustic bass.
Carlos do Carmo, winner of the Latin Grammy Lifetime Achievement Award, is one of Portugal's most famous fado stars. The iconic Celeste Rodrigues, sister of Amália Rodrigues, is a living legend who, at 95 years of age, is regarded within Portugal as one of fado's most fundamental and vibrant links to its distant past.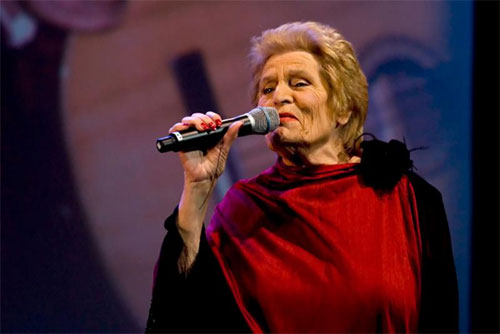 "Every concert is a gift we share with each other," says do Carmo.
For more information about the artists visit: Artist Profiles: Carlos Do Carmo and Artist Profiles: Celeste Rodrigues
Saturday May 7, 2018 at 8pm (doors 7:30)
Tickets: The Town Hall Box Office 212-997-6661 or www.ticketmaster.com
The Town Hall
123 West 43rd Street (between 6th Avenue and Broadway)
New York, NY 10036