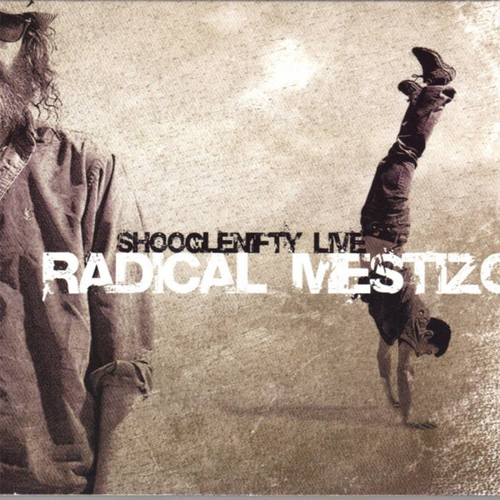 Shooglenifty – Radical Mestizo (Compass Records 744092, 2005)
The latest release by the hippest Scot band, Shooglenifty, is a live album. Radical Mestizo was recorded at various locations and countries during Shooglenifty's international tours in 2004. The albums shows an effective band with a compact sound, composed by first-rate instrumentalists.
What differentiates Shooglenifty, from other modern Scottish bands is its use of of world rhythms and melodies as well as electronica. What sounds like a traditional jig can easily drift into a powerful blend of funky rhythms, Middle Eastern percussion, hip hop beats or electronic dance grooves.
Fans of the band will recognize many of their favorites tunes in new, electrifying versions. The title of the album is a description that a Mexican journalist used to describe Shooglenifty's music in Spanish.
Buy Radical Mestizo