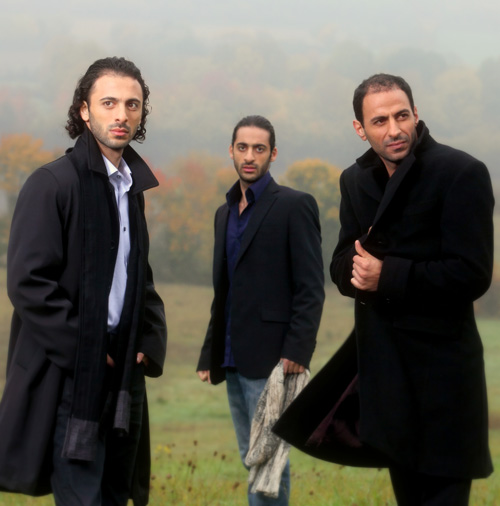 Renowned throughout the Arab world, Le Trio Joubran is led by Palestinian ud virtuoso Samir Joubran. Samir performs in duo or trio lineups with his younger brothers: Wissam Joubran and Adnan Joubran.
Samir and his brothers are the sons of a master luthier, who is the son of a master luthier; a family steeped in the ancient history of the ud, the Arabic lute.
Their mother sang in a Muashahat (a classical Arabic poetry/music form) ensemble and their father is an ud crafter known throughout the Arab world. The brothers were born in the Galilean city of Nazareth in a family with a strong musical tradition.
The three sons perform on uds built by Wissam, who was the first Arabic luthier to graduate from the Stradivarius Institute in Cremona, Italy, where he mastered the construction of violins and uds.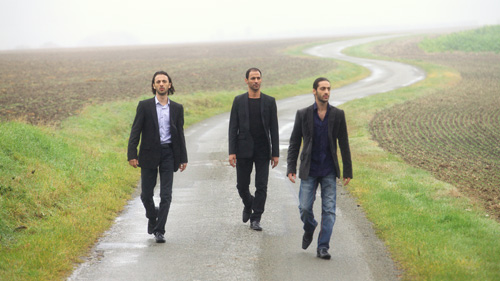 Le Trio Joubran was born when elder brother Samir listened to the jazz/rock/flamenco guitar trio of Al Di Meola (USA), Paco de Lucia (Spain), and John McLaughlin (UK).
The trio's first CD together, Randana, was the first meeting of an ud trio. "We wanted to experiment composing for three uds," says Samir. "It was a challenge and the music was experimental. Through our touring we gained confidence which makes the music on Majaz different. It's more accessible to a wider public; it's more clear, transparent, and joyful but with sadness in the background, and yet proud. We introduce percussion in a very subtle way, sensitive and present. Three uds are there with three different personalities, but together."
Le Trio Joubran released The Long March in 2018. The trio teamed up with former Pink Floyd singer, bassist and activist Roger Waters for the track Carry the Earth. The song is dedicated to all those who die for their land but especially to a tragic event when four young cousins were murdered and lost their dreams while playing football (soccer), as they'd done so many times before, on Gaza Beach. The title of this track is from a poem by the legendary Arabic poet Mahmoud Darwish – "the dead who die to carry the earth after the relics are gone".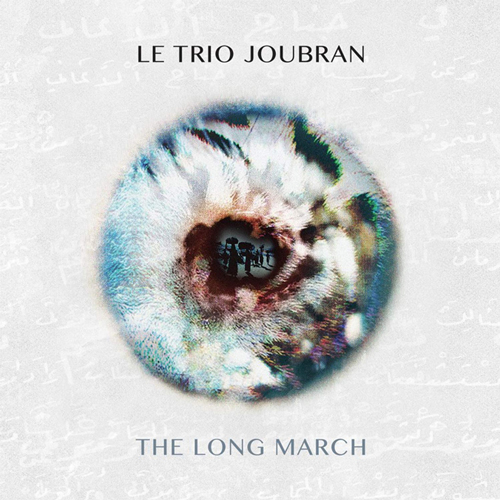 The Joubran brothers once more collaborated with Darwish for the track "Time Must Go By," where the poet's timeless words met the Trio's sound in a wonderful union.
Brian Eno who has spent time with the band in the recording studio says "The Trio Joubran talents as musicians are complemented by their compassion as human beings. Their longstanding and determined commitment has made them a symbol of Palestinian identity and resistance. Trio Joubran, in its brilliant and fiery exuberance, sends out a message: Palestine is alive."
Discography:
Randana (Randana, 2005)
Majaz (Randana, 2007)
À l'ombre des mots (2008)
AsFar, with Dhafer Youssef (2011)
The First Ten Years (2013)
The Long March (Cooking Vinyl, 2018)