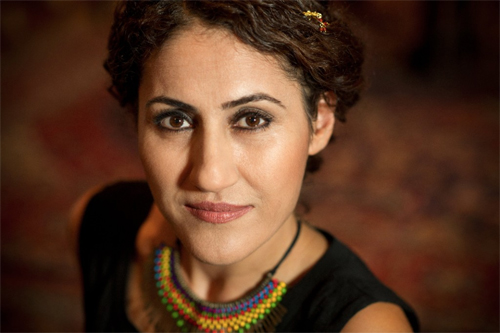 Aynur, one of the leading musicians from Turkey and a prominent representative of the Kurdish people, is set to perform on Sunday, September 30, 2018 at the The New School – John L. Tishman Auditorium in Manhattan.
Aynur's music is based on traditional Kurdish folk songs, many of them going back 300 years, which she combines with Western music. Her lyrics often describe the life and sufferings of Kurdish people, in particular women. The show is produced by World Music Institute.
Aynur has collaborated with artists such as Yo-Yo Ma and the Silk Road Ensemble, Kayhan Kalhor, Javier Limón, Kinan Azmeh, and has appeared in the documentary film "The Music of Strangers" about Yo-Yo Ma and the Silk Road Ensemble and in Fatih Akın's documentary "İstanbul Hatırası / Köprüyü Geçmek-Crossing the bridges" as a singer.
Her discography includes Hawniyaz, Hevra (Together), Rewend and Keçe Kurdan.
For this concert, Aynur will be joined by clarinet virtuoso and composer Kinan Azmeh, who was trained in his native Damascus and is a graduate of New York's Juilliard School and the City University of New York.
Tenbûr performer Cemîl Qoçgîrî and pianist Salman Gambarov also take the stage with Aynur and Kinan.
The New School – John L. Tishman Auditorium
63 Fifth Avenue, Room U100, Manhattan
Tickets