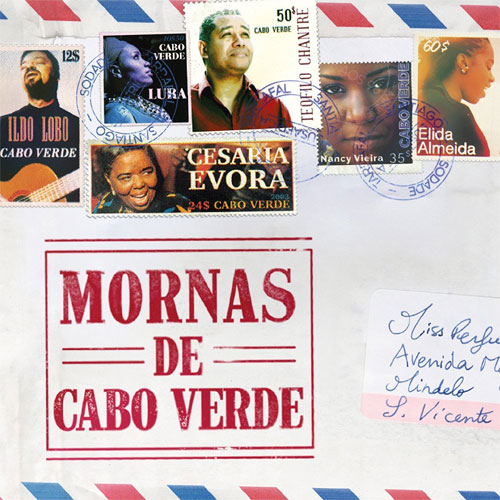 Various Artists – Mornas De Cabo Verde (Lusafrica, 2016)
Lusafrica has released a compilation that features some of the finest morna performers, ranging from the now classics like Cesaria Evora, Teofilo Chantre and Ildo Lobo to young new talent such as Elida Almeida, Ceuzany, and Jenifer Solidade.
Morna is the popular traditional music of Cape Verde, songs of longing and love. Cesaria Evora became a world music sensation and introduced mornas to thousands of adoring international music fans.
The artist selection includes Ildo Lobo, Lura, Albertino, Cesaria Evora, Ceuzany, Elida Almeida, Kompass, Bau, Teofilo Chantre, Jenifer Solidade, Nancy Viera, Ze Luis, Teofilo Chantre & Cesaria Evora, Alma De Morna, Fantcha and Maria Alice.
Mornas De Cabo Verde is a great opportunity to catch up with some of the greatest female and male performers of this profound music style.
Buy Mornas De Cabo Verde in the Americas
Buy Mornas De Cabo Verde in Europe