"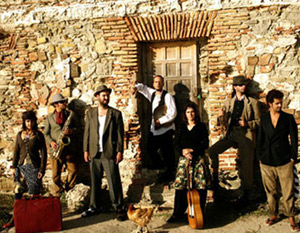 Ave Fénix" is the second single and music video by Granada-based El Puchero del Hortelano. The group combines flamenco, alternative rock and global beats. Their latest album was released three months ago.
"Ave Fénix" is one of El Puchero del Hortelano's most popular pieces.
The music video was directed by Argentine photographer Ernesto Oehler. He took the band to an abandoned gold mine in the middle of the desert, where he shot the video. Madrid-based Pablo Bertrán edited the videoclip.