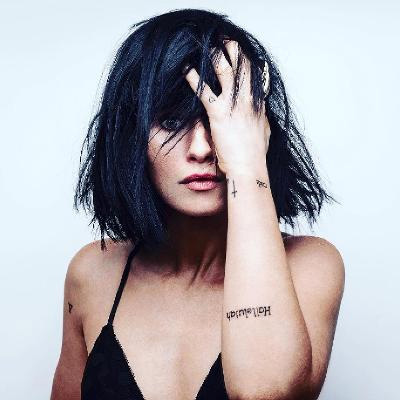 The Unsigned Only Music Competition announced the 2019 winners. The 2019 Grand Prize is awarded to a South African artist, Anna Wolf, for the song "Believer." The winner of the World Music award is OYME (Moscow, Russia) with the song "Vaya," which is based on an Erzya folk song.
OYME performs traditional and contemporary world music based on the music of Mordovia, a region in Russia. It is characterized by polyphonic vocal styles, traditional instruments electronics.
Born in Pretoria, South Africa, Anna Wolf beat out almost 6,000 entries from more than 100 countries to be named the Grand Prize winner. The press release indicated that "Wolf is a singer with hauntingly beautiful vocals, and a songwriter with depth and vulnerability. The winning song, "Believer," is a powerful track, inspired by Wolf's desire to break the silence about domestic violence and serves as a personal refusal to become the victim of her circumstance."
"I feel such gratitude for this honor," said Anna Wolf. "The message of 'Believer" is burnt into every fiber of my being: to let go of expectations, to face my own vulnerabilities and to always keep faith that tomorrow will be the day I get to share my music with the world."
In addition to winning $20,000 in cash (US) and $40,000 (US) in merchandise and services, Wolf also receives one-on-one mentoring from a group of upper-echelon music industry executives, including: Pete Ganbarg (President of A&R, Atlantic Records); Nick Haussling (Senior VP of A&R, Warner Records); Liz Cohen (A&R, RCA Records); Kim Stephens (President, Forward Entertainment / A&R, Lava Records); David Silbaugh (Talent Buyer, Summerfest); Brinson Strickland (President, Collective Artist Management); and Kristyn Ciani (Talent Buyer, C3 Presents).
Unsigned Only is now accepting entries for the 2020 competition. More information can be found at: www.unsignedonly.com.
Unsigned Only is open to all artists who are unsigned to a major record label and gives artists exposure, recognition, and validation for their artistry.
A total of $150,000 in cash and prizes is awarded to 38 winners, including an overall Grand Prize winner and a First and Second Place winner in each category. An additional group of Honorable Mentions were also selected. Over the years Unsigned Only has become an important source for discovering new talent. Since its inception in 2012, five Grand Prize winners have been signed to record labels.
The complete list of 2019 Unsigned Only winners:
Grand Prize
Anna Wolf (Pretoria, South Africa) – "Believer"
AAA (Adult Album Alternative)
First Place
Adrian Chalifour (Victoria, BC, Canada) – "Head Down Heart Up"
Second Place
Whitefield (Werrington County, NSW, Australia) – "Ivy"
Adult Contemporary (AC)
First Place
Madison Olds (Kamloops, BC, Canada) – "Thank You"
Second Place
CAEZAR (Gloucester, GLR, England) – "Hold On"
Americana
First Place
Kenny Foster (Joplin, MO, USA) – "Wood & Steel"
Second Place
Roger Street Friedman (New York, NY, USA) – "Everyday"
Blues
First Place
Layla Zoe (Victoria, BC, Canada) – "The Deeper They Bury Me"
Second Place
Teresa James And The Rhythm Tramps (Canyon Country, CA, USA) – "Forgetting You"
Christian
First Place
Avery Blank (Sedgwick, KS, USA) – "Not Over"
Second Place
Francesca Ani (Tampa, FL, USA) – "Heart On Fire"
Country
First Place
Tyler Dial (Phoenix, AZ, USA) – "Damn, Denver"
Second Place
Kaylee Bell (Waimate, CT, New Zealand) – "Keith"
EDM
First Place
Krane (Los Angeles, CA, USA) – "Movin"
Second Place
Friendzone (Salt Lake City, UT, USA) – "Neighbors"
Folk/Singer-Songwriter
First Place
Tom Freund (Venice, CA, USA) – "Freezer Burn"
Second Place
Clinton Clegg (Pittsburgh, PA, USA) – "Spain"
Instrumental
First Place
Roman Smirnov (Toronto, ON, Canada) – "Kuwaka"
Second Place
Symphonex Orchestra (Charlestown, RI, USA) – "Dreams In Bloom – The Encounter"
Jazz
First Place
Chico Pinheiro (Sao Paulo, Brazil) – "Flor de Fogo"
Second Place
Chris Parker (Port Jervis, NY, USA) – "The Chimney"
Latin
First Place
Gio Cadario (Santa Cruz, Bolivia) – "Devuelveme"
Second Place
Teff (Caracas, Venezuela) – "Te Equivocaste"
Pop/Top 40
First Place
Cray (Norway) – "Monkey Wants Banana"
Second Place
Tia P (Inglewood, CA, USA) – "Come Together"
R&B/Hip-Hop
First Place
Alexander Lewis (Los Angeles, CA, USA) – "Pearl Magnolia"
Second Place
Coco Jones (Lebanon, TN, USA) – "Just My Luck"
Rock
First Place
Fink Tree (Poznan, Poland) – "Love Somebody"
Second Place
Dogtooth (Glasgow, Scotland) – "Trying To Save You"
Screen Shot
First Place
Bryan Elijah Smith (Dayton, VA, USA) – "In Through The Dark"
Second Place
Big Little Lions (Royston, BC, Canada) – "Find Your Tribe"
Teen
First Place
Carolyn Hao (Toronto, ON, Canada) – "Losing Count"
Second Place
Camryn Quinlan (Sayville, NY, USA) – "Monsters"
Vocal Performance
First Place
Rhia (Melbourne, VIC, Australia) – "Crystalline"
Second Place
Pedro Barbosa (Maputo, Mozambique) – "Crazy Love Is"
World Music
First Place
OYME (Moscow, Russia) – "Vaya"
Second Place
Kidum Kibido And Boda Boda (Bujumbura, Burundi) – "Nipe Nguvu"
Fandemonium Winner (winner selected by online public vote)
Corvyx (Staten Island, NY, USA) – "Alive"
Grand Slam Promotion Winners
Week 1 – Get Exposed Online With Digital Distribution and Promotion
Sara (Belgrade, Serbia) – "Player Of Mine"
Week 2 – Get Licensed With Your Music
Charlie Grant (Totnes, DVN, England) – "Black Lines"
Week 3 – Get Published With Your Songs
Goodnight, Sunrise (Toronto, ON, Canada) – "WVV"
Week 4 – Get Paid For Your Music
Dylan Holton (Ottawa, ON, Canada) – "I Used To"
Win Some Love Promotion Winners
First Place: Kat Beck (North Vancouver, BC, Canada) – "Hooked On Your Love"
Second Place: Maham Suhail (Lahore, Pakistan) – "Pauna"
Third Place: Angus Brill Reed (Adelaide, SA, Australia) – "Be You"
Video Only Promotion Winners
Professional Video Winner
Tia P (Inglewood, CA, USA) – "Come Together"
Homemade Video Winner
Matt Ellis (Sydney, NSW, Australia) – "Some People"