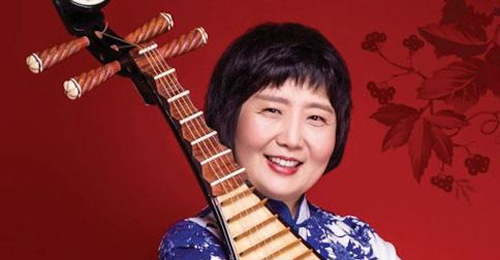 Gao Hong was born in 1964 in Luoyang, Henan province, China. She is a renowned composer and Chinese pipa (lute) player. Gao Hong has resided in the United States since 1994.
In 2005 Gao Hong became the first traditional musician to be awarded the prestigious Bush Artist Fellowship, and in 2012 she became the only musician in any genre to win four McKnight Artist Fellowships for Performing Musicians.
Gao's composition for solo pipa, 'Flying Dragon' won the 2012 Global Music Award – Award of Excellence Solo Instrumental (Gold Medal).
Her 2015 album Pipa Potluck includes collaborations with musicians from various parts ofthe world, including banjo player Alison Brown, fiddler Matt Combs, bassist Garry West, slack key guitar viertuoso George Kahumoku, Jr., ud player Yair Dalal, and Bassam Saba.
In 2016, Gao Hong completed the first ever pipa method book written in English published by Hal Leonard, the world's largest sheet music publisher.
Discography:
Hunting Eagles Catching Swans, with Lin Shicheng (1996)
Hui/Gathering, with Belladonna Baroque Quartet
Flying Dragon (Innova Recordings, 2003)
First Word – Speaking In Tongues
The Spirit of Nature
A Peacock Southeast Flew
Quiet Forest, Flowing Stream
Pipa Potluck – Lutes Around the World (Innova, 2015)
Chinese Buddhist Temple Music (ARC Music, 2018)