"Nusrat was one of the greatest singer of our time. When his singing takes off, his voice embodies soulfulness and spirituality like no othe," Peter Gabriel said that about the late legendary Qawwali singer Nusrat Fateh Ali Khan.
Revisiting the utter extraordinary voice of Nusrat Fateh Ali Khan has turned into a bit of a celebration as Real World Records celebrates their 30th anniversary in the music business with a July 26th release of the live recording Live at WOMAD 1985 and the vinyl re-issue of Night Song, his final recording for Real World Records.
Nusrat Fateh Ali Khan Live at WOMAD 1985 (Real World Records, 2019)
Restored from the original analogue tapes, Live at WOMAD 1985 is simply thrilling. From the first notes of "Allah Ho Allah Ho" through "Haq Ali Ali" to "Shahbaaz Qalandar" and ending on the last of the fading notes of "Biba Sada Dil Mor De."
Live at WOMAD is a panoramic musical landscape of all the wonderfulness that made Mr. Ali Khan's vocals so breathtaking. Listeners are treated to the brightness of song, the reverent ecstasy of Qawwali devotion and vocalizations that sound as if they grew out of the fires of earth, bubbled up and over rocks and stones within ancient river banks, took flight and came back to earth as a gentle as a breeze. Surrounded by harmoniums, tablas, singers and hand-clapping, Live at WOMAD 1985 is just simply the raw spectacular richness whirling around Nusrat Fateh Ali Khan.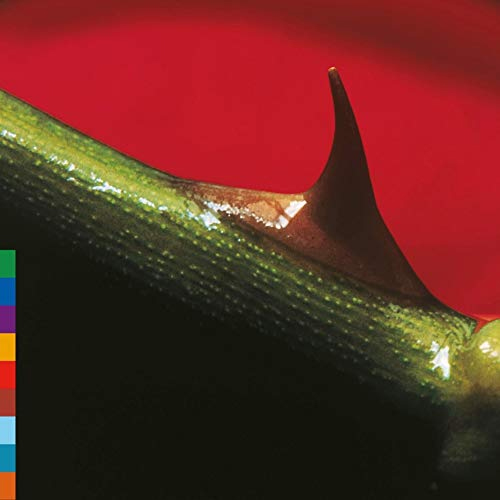 Nusrat Fateh Ali Khan – Night Song reissue (Real World Records, 2019)
The re-issue of Night Song is no less astonishing. Originally released in 1996, Night Song came about as a second collaboration with Canadian producer Michael Brook after the release of the 1990 album Mustt Mustt.
Folding in Western and Asian influences, Night Song is smart, sophisticated and strikingly potent even after some 23 years. Listeners get an earful of sweetness edged with kora on opening track "My Heart, My Life" before the delicious open landscape feel of vocals against harmonium, percussion and keyboards of "Intoxicated." And it just gets better with the eerie mysteries of "Lament," the electronica mix of "My Comfort Remains" and the precious elegance of title track "Night Song." My favorite has to be the moody mix conjured up "Sweet Pain."
Writing together all the songs on Night Song, Mr. Brooks and Mr. Ali Khan (Mr. Ali Khan solely penned "Night Song") found the perfect balance of east and west for Night Song so it can be no surprise that it was nominated for a Grammy award and is considered a classic world music realm. Re-visiting this recording after more than 20 years was definitely no chore and if you missed snagging it in 1996 or are just hearing it for the first time don't waste a moment more before falling under Night Song's spell.
Buy Nusrat Fateh Ali Khan Live at WOMAD 1985 and Night Song in the Americas
Buy Nusrat Fateh Ali Khan Live at WOMAD 1985 and Night Song in Europe