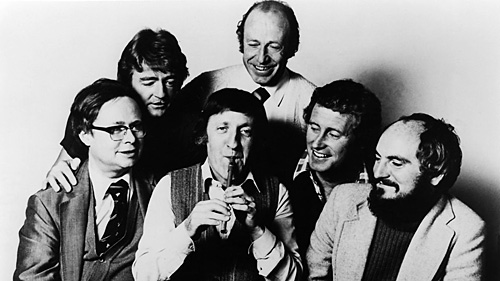 It's difficult to know what the music of the ancient Celts sounded like. Historical and archaeological data indicates that the Celts used bronze horns, flutes and bells.
What we know as Celtic music today is in reality the traditional music developed relatively recently in several western European Atlantic regions that may have been inhabited by Celtic peoples about 2,000 years ago.
Current Celtic music is characterized by the use of various forms of bagpipes (likely introduced by the Romans), harps, fiddles, flutes and whistles, accordion and concertina, and frame drums. In the 1970s, Irish musicians pioneered the use of additional instruments such as the Greek bouzouki, the Spanish guitar, the American banjo and the Italian mandolin, and adapted them to Irish traditional music.
Recent Celtic music history
The great Celtic music upsurge took place in the 1970s thanks to various influential artists from Ireland, Scotland, Brittany (France), Galicia (Spain) and Wales.
Ireland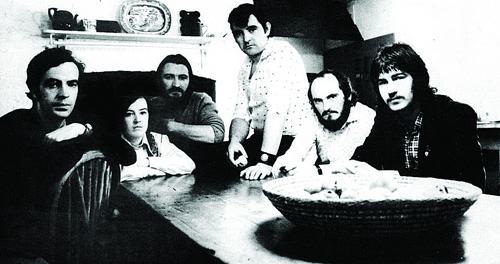 Irish groups such as The Chieftains, The Bothy Band, Plantxy, Clannad and The Dubliners attracted worldwide attention with their innovative, beautifully-crafted arrangements of Irish folk music that were later adopted by colleagues in other Celtic countries and regions, as well as other folk music traditions.
Although many of the best known acts from the 1960s and 1970s disbanded, The Chieftains and Clannad carried on to develop highly successful long careers.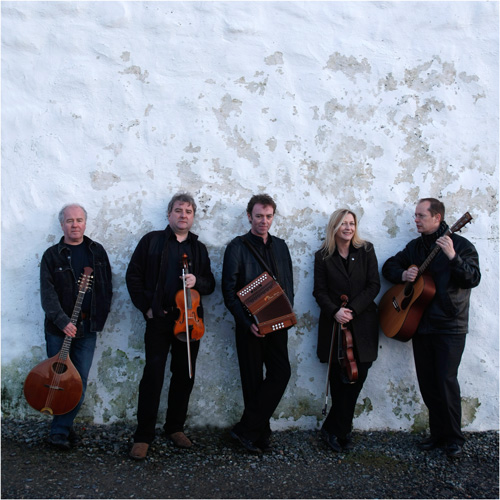 A new wave of first class artists continued to popularize Irish traditional and contemporary folk music: Enya, Altan, Kila, Dervish, Lunasa, Andy Irvine, Davy Spillane, Frankie Gavin, John Doyle, Karan Casey, Kila, Liam O'Flynn, Matt Molloy, Micheal Ó Domhnaill, Moya Brennan (Máire Brennan), Mick Moloney, Moving Cloud, Niall Vallely, Niamh Parsons, Oisin Mac Diarmada, Paddy Keenan, Reeltime, Sharon Shannon, Susan McKeown, Téada, and The Gloaming.
Books about Irish traditional music: Focus: Irish Traditional Music (Focus on World Music Series) by Sean Williams, Routledge (2009); Companion to Irish Traditional Music by Fintan Vallely, Cork University Press (2011); O'Brien Pocket History of Irish Traditional Music (Pocket History series) by Gearoid O hAllmhurain, The O'Brien Press (2004); A Short History of Irish Traditional Music by Gearoid O hAllmhurain, The O'Brien Press (2017).
Scotland
Seminal Scottish acts Silly Wizard, Battlefield Band, Tannahill Weavers, Boys of the Lough and Ossian played outstanding contemporary Scottish folk music and created a school of followers.
The next generations of first rate Scottish artists included Alasdair Fraser, Aly Bain, Blazin' Fiddles, Bodega, Boys of the Lough, Breabach, Burach, Capercaillie, Wolfstone, Catherine-Ann MacPhee, Catriona MacDonald, Lau, Peatbog Faeries, Shooglenifty and Treacherous Orchestra.
Brittany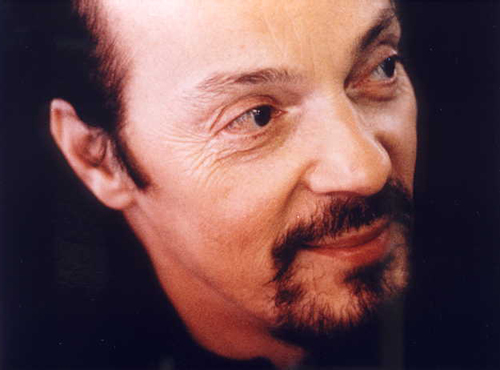 Breton musician Alan Stivell introduced the Celtic harp to large audiences. Two innovative bands, Diaouled ar Menez and Gwendal, also from Brittany, toured Europe extensively for two decades with its blend of Celtic music, jazz and rock.
Additional essential Breton musicians include Dan Ar Bras, Barzaz, Bleizi Ruz, Alain Genty, Gwerz, Kornog, Soig Siberil, Skolvan, Jean-Michel Veillon, Andrea Ar Gouilh, Anne Auffret, Yann-Fañch Kemener, and Nolwenn Korbell.
Galicia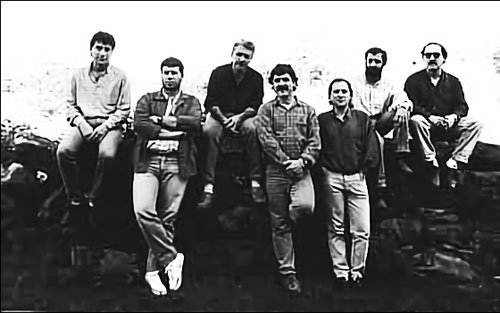 In Galicia, singer and harp player Emilio Cao, the now legendary group Milladoiro, Doa, piper celebrity Carlos Núñez and the influential Traditional Music of the Municipal School of Arts and Trades of Vigo (currently known as the Municipal School of Traditional and Folk Music of Vigo) initiated the remarkable Galician Celtic music wave.
In the 1980s, a significant new act was formed, Luar na Lubre. This group has become one of the leading ensembles in the the Galician folk music scene.
In the 1990s and afterwards, additional key bands and soloists appeared, including Matto Congrio, Fía na Roca, Berroguetto, Na Lua, Leilia, piper and flutist Xosé Manuel Budiño, Mercedes Peón, pipers Susana Seivane and Cristina Pato, Rosa Cedrón and the spectacular Son de Seu folk orchestra.
Wales
A revival of traditional folk music and a renewed interest in the use of its native Gaelic language took place in Wales in the 1970's. With the help of local media and record companies like Sain, artists who represented the Welsh tradition and language finally got exposure.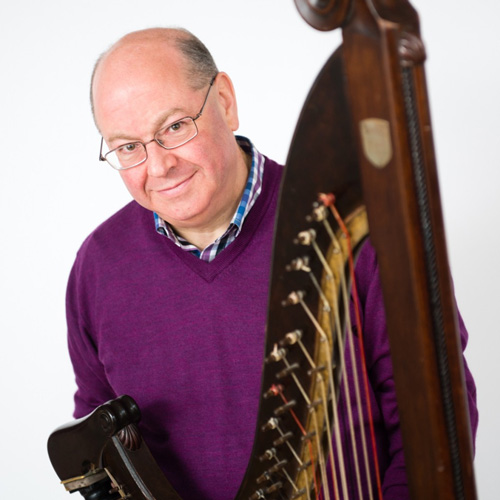 One of the essential musicians in Wales is Robin Huw Bowen, a master of the triple harp. He researched the music and methods of the old Welsh harpers by studying their old manuscripts. He has performed widely throughout the world, as a soloist and also as a member of the Welsh folk groups Mabsant and Cusan Tân.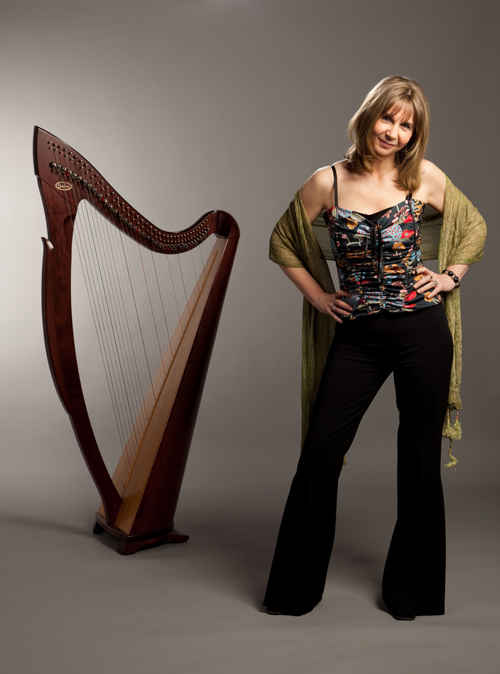 The best known Gaelic-language singer is Siân James. Aside from her solo career, James also performed with dub reggae and rock bands.
On the traditional folk scene, Calennig's lively dance music attracts attention. The band, formed in 1978, was led by Pat Smith and Mick Tems. Their material includes Welsh, Galician and Breton tunes. The 2019 lineup featured founder Pat Smith on concertina, Ned Clamp on guitar, Jem Randles on bass guitar, and virtuoso fiddler Iolo Jones.
Other Welsh folk highlights include singer Julie Murphy, Heather Jones and Hin Deg. An exciting group in the contemporary folk style is Carreg Lafar, formed in 1993.
One of the finest Celtic roots acts was Jamie Smith's Mabon, led by accordion maestro Jamie Smith. The group disbanded in 2019.
Inter-Celtic Festivals
Thanks to the proliferation of Inter-Celtic festivals since the 1970s, musicians from Brittany, Scotland, Ireland, Wales, Galicia, Asturias, the USA, Canada and other locations, have exchanged tunes, musical instruments and participated in mutual recordings.
Some of the top Celtic music festivals include Celtic Colours (Cape Breton, Canada), Celtic Connections (Scotland, UK), Festival Interceltique de Lorient (Brittany, France), Ortigueira Festival of Celtic World (Galicia, Spain), Ballyshannon Folk and Traditional Music Festival (Ireland) and William Kennedy Piping Festival (Northern Ireland, UK).
Cwlwm Celtaidd in Wales celebrates the music from Ireland, Scotland, Isle of Man, Cornwall, Brittany and Wales.

Celtic Music Today
The major European centers of Celtic music today are Ireland, Scotland, Brittany (France), Galicia (Spain), Asturias (Spain) and Wales (UK). Other smaller regions with a strong Celtic music heritage are: Cornwall (UK), Northumbria (UK), Tras-os-Montes (Portugal) and the Isle of Man (UK).
Outside Europe, the music from the Irish, Scottish and Galician diaspora has found a comfortable home in eastern Canada, the United States of America, and to a lesser extent Argentina and Australia.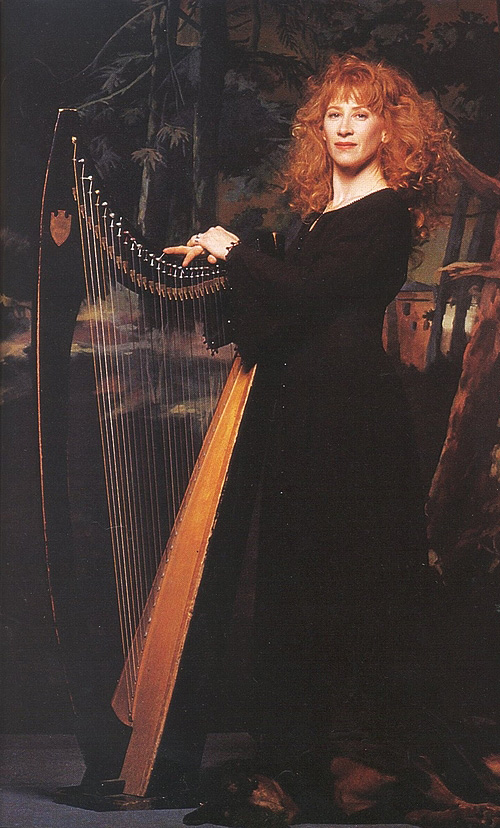 The Celtic music artists recovered the hurdy gurdy in Brittany and Galicia, the Celtic harp in Brittany and Scotland, and a newfound respect for the bagpipe, including the uilleann pipe, Highland pipe, border pipe, Scottish smallpipe, gaita gallega, gaita asturiana, gaita de fole and binioù.
Celtic music today has crossed over into the pop mainstream, world music, rock and new age thanks to artists like AfroCelt Sound System (UK), Enya (Ireland), Altan (Ireland), Loreena McKennit (Canada), The Chieftains (Ireland), Capercaillie (Scotland), Ashley McIsaac (Canada), Solas (USA), Connie Dover (USA), Cherish the Ladies (USA), Shooglenifty (Scotland), the electronic bagpipe innovator Hevia (Asturias, Spain) and The Gloaming (Ireland). There is also the success of the Riverdance dance shows. Celtic Woman and the lighter, easy listening side of Celtic music has sold well in the new age market by way of numerous compilations, harp recordings and concept albums.
The 1995 hit Sleepy Maggie by fiddler Ashley MacIsaac :
Piracy, consolidation, streaming and other factors have led to the demise and consolidation of many of the great Celtic music record labels of the past.
Brief History of the Celts
Ancient Greek historians, like Herodotus (400 BC) and Hecataeus of Miletus (500 BC), wrote about the Keltoi, a group of Iron Age "barbarian" tribes with a common language and culture that inhabited vast territories of Europe. The Keltoi's dominion stretched from Ireland and the western Iberian Peninsula (Spain and Portugal) in the west to Bohemia (Czech Republic), Bavaria (Germany) and Austria in the east.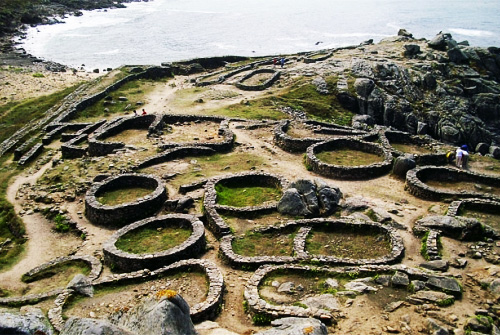 The Celts were a mixture of western Indo-European peoples who created vivid ornamental art and spoke a language described by the Romans as Celtic. Their social power structure included warlords and priests known as druids. They lived in hill towns made to defend populated areas from other warring Celtic tribes. With the arrival of the Roman Empire, Celtic civilization nearly disappeared. Most of western Europe, except Ireland, was Romanized.
Celtic History books:
The Ancient Celts by Barry Cunliffe, Oxford University Press (1997); The Sea Kingdoms: The History of Celtic Britain & Ireland by Alistair Moffat, Birlinn Ltd (2001); Saxons, Vikings, and Celts: The Genetic Roots of Britain and Ireland by Bryan Sykes, W. W. Norton & Company (2006); Celts: The History and Legacy of One of the Oldest Cultures in Europe by Martin J. Dougherty, Amber Books (2015); The Celts: A History From Earliest Times to the Present by Bernhard Maier, Edinburgh University Press (2018); Los Celtas. Imaginario, mitos y literatura en España by Martín Almagro-Gorbea, Almazara (2018): Celts: A Captivating Guide to Ancient Celtic History and Mythology, Including Their Battles Against the Roman Republic in the Gallic Wars, CH Publications (2019).
Author:
Angel Romero
Angel Romero y Ruiz has been writing about world music music for many years. He founded the websites worldmusiccentral.org and
musicasdelmundo.com
. Angel is also co-founder of the
Transglobal World Music Chart
. Angel has also produced and remastered world music studio albums and compilations for labels such as Alula Records, Ellipsis Arts, and Music of the World.