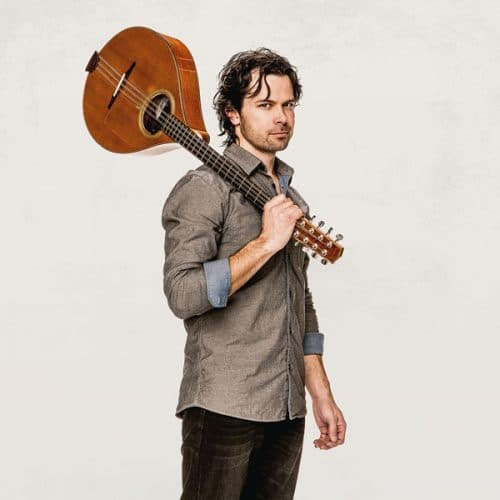 Guitarist and bouzouki player Simon Beaudry is from Saint-Côme, Québec. Simon grew up surrounded by traditional music. His maternal grandfather is well known in the area for his repertoire of songs and his paternal grandfather Joseph Beaudry (Tido) is a fiddler. Simon's father sings and plays guitar and his brother Eric performs with La Bottine Souriante.
Simon has been playing and singing since the age of fifteen and as well as being influenced by the traditional music of Quebec .
Simon Beaudry joined Le Vent du Nord in 2004.
Discography:
Les amants du Saint-Laurent (Borealis Records, 2005)
Dans les airs (Borealis Records, 2007)
Mesdames et Messieurs (Borealis Records, 2008)
La part du feu (Borealis Records, 2009)
Symphonique (Radio-Canada disque, 2010)
Tromper le Temps (Borealis Records, 2012)
Têtu (Borealis Records, 2015)