Le Vent du Nord – Territoires (Borealis Records, 2019)
Canadian Quebecois band Le Vent du Nord has been busy lately with touring throughout the USA and a collaboration album with their colleagues De Temps Antan titled Notre Album Solo. Territoires is the band's ninth album and it is another masterful work.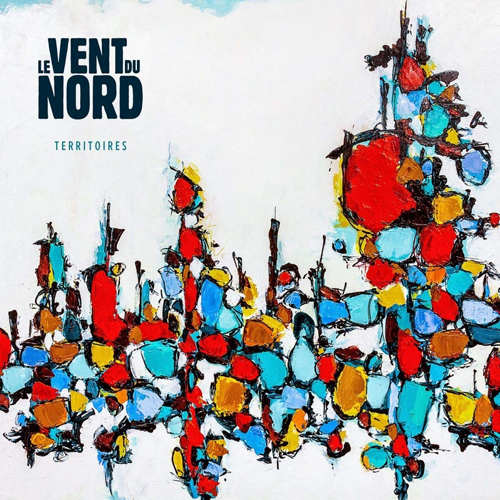 Le Vent du Nord combine a modernized vision of traditional Quebecois roots music with evocative Celtic music. The five musicians deliver dazzling instrumental musicianship, wonderful arrangements and the classic Quebecois call and response vocals and foot tapping beats. The group also uses musical instruments that are not typically found in Quebecois music, the hurdy gurdy and the bouzouki.
"We've really added a bit of groovy stuff to this album," says fiddler André Brunet. "Several songs have a riff with a bouzouki and bass. We've left things more open, skipping the answers in the traditional call and response sections and putting a bit of effects on the lead vocal. The sound turned out really rich."
The current lineup includes Nicolas Boulerice on vielle à roue (hurdy gurdy), piano and vocals; Simon Beaudry on bouzouki, guitar and vocals; Olivier Demers on fiddle, bombarde, guitar, foot tapping and vocals; Réjean Brunet on bass, melodeon, bombarde and vocals; and André Brunet on fiddle, foot tapping and vocals.
Purchase Territoires