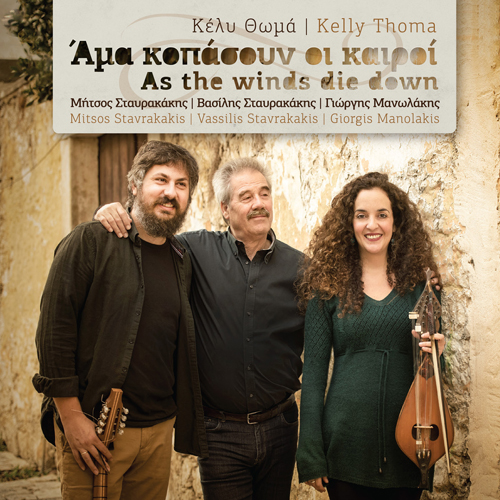 Kelly Thoma, one of the finest performers of the Cretan lyra has a new album titled Ama kopasoun oi kairoi (As the winds die down).
Ama kopasoun oi kairoi includes original songs by Kelly Thoma featuring two of Crete's most renowned singers, Vassilis Stavrakakis and Giorgis Manolakis. Lyrics by Mitsos Stavarkakis, Giorgos Dagalakis, Nikolaos Andreadakis and Kelly Thoma.
The musicians on the album include on Κelly Thoma on lyra, percussion; Vassilis Stavrakakis on vocals; Giorgis Manolakis on lauto, vocals; Giannis Papatzanis on percussion; Ross Daly on saz, percussion, tarhu.