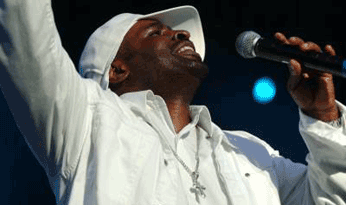 From Birmingham, England, singer Pato Banton is one of the modern stars of reggae. In a career that included a spiritual sabbatical, he returned to the stage with renewed commitment in 2005.
Patrick Murray was born in London in 1961, and moved to Birmingham when he was 8 years old. Pato's stepfather (Lester Daley) was a DJ recently arrived from Jamaica and the house in which they lived became the weekend night hotspot for the local community.
Banton's distinctive vocal approach first caught public attention through his work with the English Beat, including his 1982 duet with Ranking Roger, "Pato and Roger a Go Talk." He made a guest appearance on UB40's 1985 album, "Baggariddim." The next year he released his own album produced by Mad Professor: "Mad Professor Captures Pato Banton." He later had a hit with his version of the Police's "Spirits in the Material World," and collaborated with Steel Pulse's Justin Hinds on "Wize Up!" in 1990.
Pato Banton says, "From 'Never Give In' to 'Life Is A Miracle' my main goal has always been to spread truth, beauty and goodness through reggae music. I have been blessed with the gift of Revelation, seen and been a part of many miracles, but nothing compares to the beautiful personalities I've met along the way. As I approach the final chapter of my musical journey on Planet Earth (Urantia), my only desire is to serve Divinity through humanity. And to all my brothers and sisters who are striving to achieve their goals in this age of materiality, my message is… Stay Positive & Never Give In!"
Discography
* Mad Professor Captures Pato Banton (1985)
* Never Give In (1987)
* http://www.amazon.com/gp/product/B000EOJY5E?ie=UTF8&tag=musidelmund-20&linkCode=xm2&camp=1789&creativeASIN=B000EOJY5E | Visions Of The World (1989)
* Mad Professor Recaptures Pato Banton (1990)
* Wize Up! (No Compromize) (1990)
* Live & Kickin All Over America (1991)
* Universal Love (1992)
* Collections (1994)
* Stay Positive (1996)
* Live In Brazil (2000)
* Life Is A Miracle (2000)
* Live At The Maritime – San Francisco (2001)
* The Best Of Pato Banton (2002)
* Positive Vibrations (2007)
* Pato Banton and Friends (2008)
* Destination Paradise (2008)
web site: http://www.patobanton.com