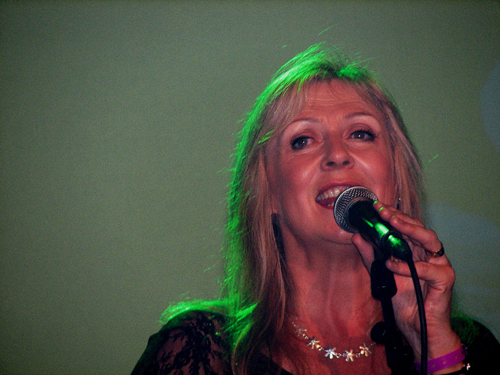 Mairéad Ní Mhaonaigh was born and raised in the Donegal Gaeltacht of Gaoth Dobhair. Her first language was Irish, and from her earliest years she was surrounded by music and song. Now one of the leading exponents of Donegal fiddle music, she received her start on the instrument from her father, Francie, a great fiddle teacher with a wealth of unusual local tunes, many learnt in turn from his mother, Roise. She also received training and inspiration from fiddler, Dinny McLaughlin, who was a frequent visitor to the home when she was young.
Mairead has always had an equal love of singing and again learned many songs from neighbors and friends in Gaoth Dobhair.
As well as her work with legendary Irish group Altan, Mairead over the years has presented traditional music programs on radio and television, including the classic radio show, "The Long Note" and the television series, "The Pure Drop".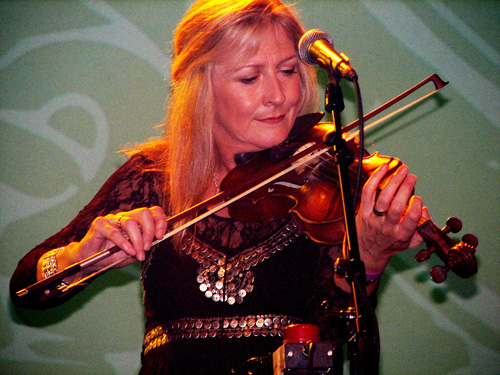 Discography
Solo albums
Imeall (2009)
With Frankie Kennedy:
Ceol Aduaidh (Green Linnet, 1983)
Altan (1987)
With Altan
* Horse with a Heart (Green Linnet 1095, 1992)
* The Red Crow (Green Linnet 1109, 1992)
* Harvest Storm (Green Linnet 1117, 1992)
* Island Angel (Green Linnet 1137, 1993)
* The First Ten Years, 1986-1895 (Green Linnet 1153, 1995)
* Blackwater (Virgin 41381, 1996)
* The Best of Altan (Green Linnet 1177, 1997)
* Another Sky (Narada 48838, 2000)
* The Blue Idol (Narada 11955, 2002)
* The Best of Altan – The Songs (Virgin, 2003)
* Local Ground (Narada, 2005)
* Altan: 25th Anniversary Celebration (Compass Records, 2010)
* Gleann Nimhe – The Poison Glen (Compass Records, 2012)
* The Widening Gyre (Compass Records, 2015)
* The Gap of Dreams (Compass Records, 2018)
With String Sisters:
Live (Grappa/Compass Records, 2007)
With T with the Maggies:
T with the Maggies (Compass Records, 2010)