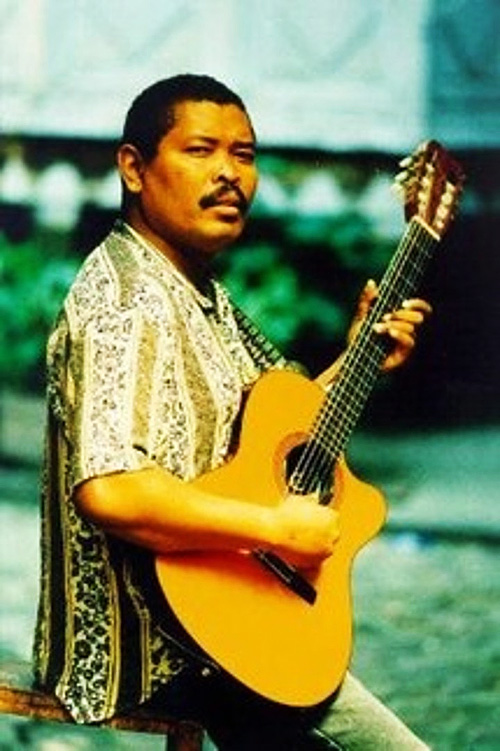 Ernest Randrianasolo, better known as D'Gary, was born October 22, 1961 in Antananarivo, Madagascar. He's Madagascar's best known guitarist.
D'Gary reached an international audience in the 1990s through a famous collaboration with musician/producers David Lindley and Henry Kaiser. Their album, A World Out Of Time, featured D'Gary's extraordinary, open-tuning playing style developed from traditional instrumental techniques. A series of international recording projects and concerts followed.
D'Gary toured North America with the International Guitar Night ensemble and recorded the International Guitar Night II live album with Brian Gore, Miguel de la Bastide and Clive Carroll.
In 2009 D'Gary toured with Bela Fleck's Africa Project along with Toumani Diabate, Vusi Mahlasela, and Anania Ngoglia.
In 2017, D'Gary was one of tyhe stars that appeared in the debut album by Toko Telo, a trio featuring three of the finest Malagasy artists. The group played genres from southern Madagascar, including tsapiky, jihe, and beko.
Discography
Malagasy Guitar – Music From Madagascar (Shanachie, 1993)
The Long Way Home, with Dama (Shanachie, 1994)
Horombe, with Jihe (Stern's, 1996)
Mbo Loza (Indigo, 1997)
Akata Meso (Indigo, 2002)
Toy Raha Toy (Anio, 2017)