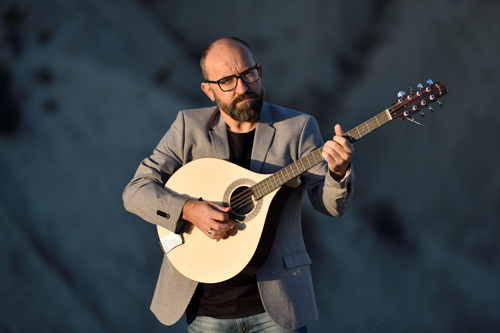 Spanish multi-instrumentalist Juan José Robles has a superb new album titled In-Quietud (Restlessness). Robles uses a wide range of stringed instruments from Spain and beyond. He discusses his career and new album with World Music Central.
How and when did you start working professionally in the music world?
I decided to make my own music after several years playing for others or being part of groups. Once I recorded my first album and saw that it had very good acceptance and reviews, that is when I decided to bet on this, even if it is a "spike and shovel" and the road is not easy.
What do you think are the fundamental elements of your musical style?
Throughout my musical career, I have gone through traditional, classical, folk, blues, flamenco music … and all this has stayed with me. Perhaps that is why, those who listen to my music, think that I have generated my own language from that hodgepodge; and that is recognizable to hear it.
How has your musical expression evolved over the years?
Well, over the years my level of self-demand has grown, all my songs pass several listening filters until they definitely arrive at the studio, I carefully and meticulously select what I like and what I don't, I eliminate it right away.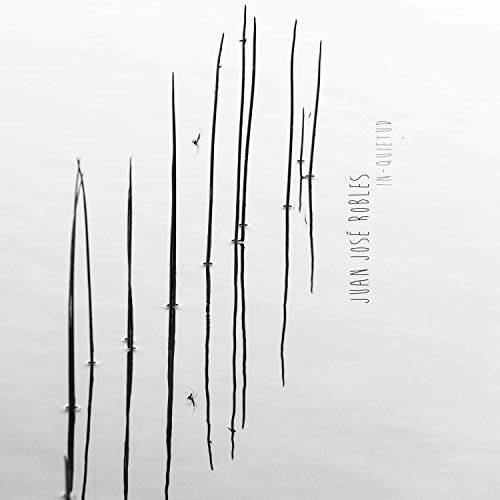 What does the title of your In-Quietud album mean?
I have lived situations and moments where I have been too restless, altered, uneasy…., And those situations have led me to a hangover that has generated a pleasant stillness; in those two states is where all the songs on this album have appeared.
Tell us a little about In-Quietud .
It is a continuity of my previous album "Tiempo de espera" (2016), where new structures and elements appear that, as I said before, I have carefully selected. It is also a claim of instrumental music as a form of expression, with as much force as that which bears a voice. On the other hand, traditional music is one of the sources from which I drink, hence I wink at two pieces of my land, Murcia, which I really wanted.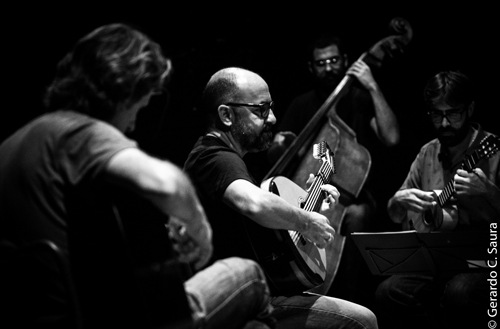 In your In-Quietud album you play several types of stringed instruments from the guitar and lute family. Tell us about the following instruments and their differences: octavilla, Valencian guitar, tenor guitar.
The octavilla is a 12-string instrument, with 6 courses, which is located in the area that borders Castilla La Mancha with the Valencian Community; is a mainly melodic instrument and its loudness is of medium-acute timbres. The Valencian guitar has 5 strings, which are usually made of nylon, and is used to rip with chords in traditional music, being its acute sound range. The tenor guitar has 10 strings, with 5 courses, and is widely used to accompany with chords in the traditional formations of the [Spanish] peninsular southeast, such as Murcia and Almeria, and its sound range is medium.
In addition to the instruments mentioned above, you also play guitars, bouzouki, bandurria and lute. How do you decide which instrument you will use in each track? Which one do you like the most?
These four instruments are those with which I usually compose almost everything and the decision is easy, since I usually respect the instrument with which I compose the subject. And regarding tastes for an instrument, let's say it goes through times, I currently give more attention to the bouzouki and the lute, although I never stop playing the guitar and the mandolin.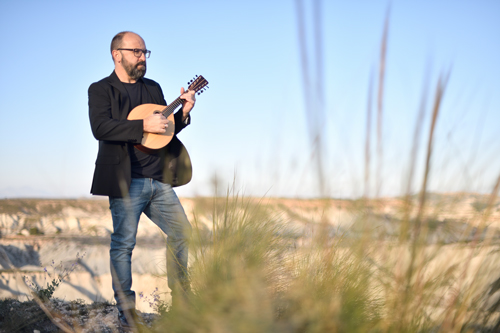 Who manufactures your string instruments?
The lute is by Diego Gallego (Murcia), the bouzouki is by Carlos do Viso (Vigo), the mandolin and octave guitar by Tomás Leal (Casasimarro, Albacete), the bandurria by Javier Rojo (Madrid) and the guitar by Juan Azorín (Molina de Segura, Murcia).
Do you keep or collect stringed instruments?
I used to collect them, but then I decided to be pragmatic and I only keep the ones I use, which add up to 12.
Would you like to play some other stringed instrument from some other region of Spain or other cultures?
Yes, my pending subject is the zanfona [hurdy gurdy], which I already had one and played it some time ago; although I got rid of it to buy a flamenco guitar. So it may be my next goal.
Do you give classes or workshops?
Yes, I teach guitar, lute, bandurria and guitar classes permanently in a popular music school; and also music workshops and traditional Murcian song with Carmen María Martínez Salazar.
Which musicians of the new generations in your area deserve the attention of root music lovers in general?
The world of traditional music around the peninsular southeast, lately is closely related to meetings of traditional formations (crews, rounds, pandas, …). These have always been formed by older people, but today there are many young people and children paying close attention to this sociocultural movement and some with great talent, where great vocals and string players stand out.
If you could bring together the musicians or groups that fascinate you most to record a record or collaborate live, who would you call?
Of course I would stay with the band that accompanies me live: Enrique González and Óscar Esteban on percussion, Pablo Orenes on double bass, Tóbal Rentero on the laúd, guitarro and dulzaina, and José Antonio Aarnoutse and Constantino López on guitars; the latter also producer of the album. And I would call singers Carles Dènia and Rocío Márquez; cavaquinho player Luis Peixoto; Diego Galaz and Jorge Arribas (Fetén Fetén) to play violin and accordion and Efrén López on zanfona.
What other projects are you working on?
I am part of Mujeres con Raíz, a group of traditional Murcian music and I am still working on an upcoming job, which we must start from now.
More about Juan José Robles and his discography.