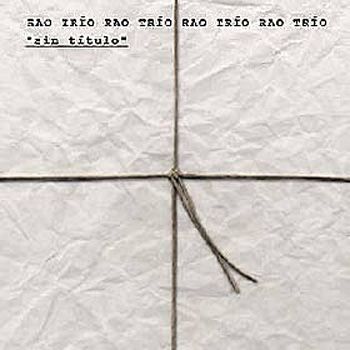 Rao Trio – Sin Titulo (Producciones Efímeras, 2004)
Although the zanfona (Spanish hurdy gurdy) is best known as an instrument used in Spanish regional folk and Celtic music, Rao Trio take the zanfona to the world of progressive jazz and improvised music as well as tango and flamenco buleria.
Rao Trio is led by zanfona master Germán Diaz from Valladolid (Spain), who is known as one of the best hurdy gurdy players in Europe. The other two members are César Diaz on bass and fretless bass; and Diego Martín on drums and percussion. Accordionist Gorka Hermosa is the guest artist on the album.
Sin Titulo is an excellent album that shows the tremendous potential of the ancient zanfona in the hands of a talented and pioneering musician.