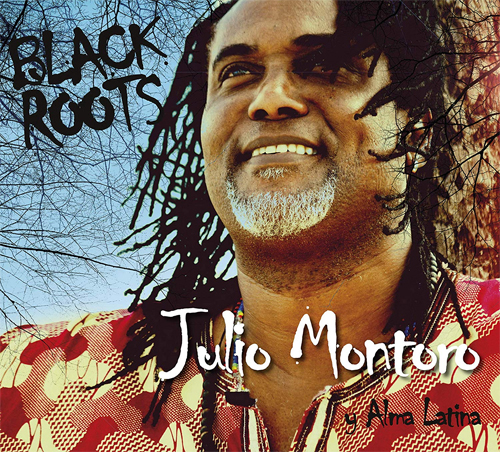 Julio Montoro y Alma Latina  – Black Roots (Tumi Music, 2018)
Cuban guitarist and composer Julio Montoro and his band Alma Latina dedicate Black Roots to the African-rooted music of South America , the Caribbean and North America.
Black Roots features one of the rising stars in Cuban music, vocalist Dayana Botello as well as guest appearances by Congolese guitarist Papa Noel and vocalist Nolita Golding.
The album is a multifaceted set that includes an effervescent mix of reggae, Afro-Cuban, funk, hip-hop, Cuban son and salsa. Unfortunately, a very melodic smooth jazz saxophone appears throughout the album. It may make the music more accessible to wider audiences, but it also makes it less appealing if you are seeking fiery Cuban music.
The lineup includes Dayana Botello on lead vocals and chorus; Julio Montoro on guitars, chorus and keyboards; Roger Reina on bass; Yosvany Betancourt on drums, congas and timbales; Ivan Reyes on percussion; Juan Lázaro Pompa Zamora on piano; Abel Hernández on alto and soprano saxophone; Juan Kemell on trumpet and chorus; Raul Hernandez on congas; Amaury Balzan on double bass; Leonardo Milian on piano; Javier Chacon on piano and keyboards; Osmel Cuellar on tenor saxophone; Osmel Cruz on tres; Nolita Golding on vocals; Papa Noel on guitar in Sambembere; Jose Luis Hernandez (El chewi) on tenor saxophone; and Esteli Roz and Maydenis Palomino on chorus.