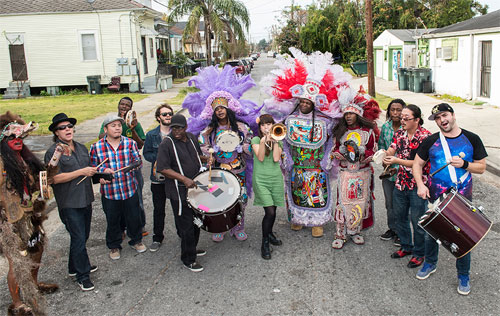 New Orleans brass band Cha Wa was created in 2014 by bandleader and drummer Joe Gelini. Gelini was attracted by the Mardi Gras Indians tradition. After graduating from the Berklee School of Music in Boston, he moved to New Orleans.
In southern Louisiana, Gelini met Monk Boudreaux, Big Chief of the Golden Eagles and one of the most widely known Mardi Gras Indian singers. Monk's grandson, J'Wan Boudreaux became Cha Wa's frontman and lead singer.
Cha Wa evolved into a remarkable ensemble, combining traditional New Orleans brass band music with funk and other modern influences. Cha Wa's debut album was titled "Funk N Feathers." It was followed by "Spyboy." Guests on Spyboy included Big Chief Monk Boudreaux, Nigel Hall, and Danica Hart.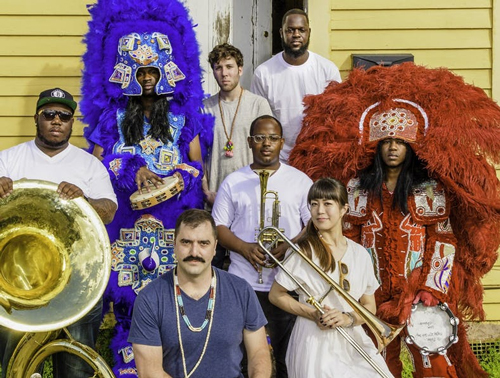 Discography:
Carnival Caravan, with Nation Beat (2015)
Funk'N'Feathers (UPT Music, 2015)
Jazzfest 2015 (Munck Mix, 2015)
Spyboy (UPT Music, 2018)