Being a self-styled traditionalist doesn't mean my musical tastes are so staunch that I shun any sonic adventurousness that steps over traditional boundaries. Cross the line into an over-reliance on gimmickry (which can take the form of too much technology or pop pandering for commercial purposes), and you've lost me. Taking chances by mixing traditions or styles in ways that leave musical integrity unscathed? You've got my attention.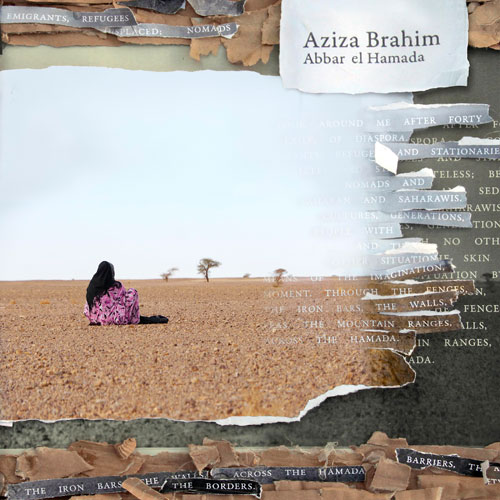 Aziza Brahim, a Sahrawi woman who was born in an Algerian refugee camp as the war over the Western Sahara region was raging, doesn't exactly go in for traditional Sahrawi music on Abbar el Hamada (Glitter Beat, 2016). Having lived and studied in Cuba and currently a citizen of Spain, some of her songs have an expected, and very welcome, Iberian and Latin edge. She even sings in Spanish for much of the album, the title of which refers to rocky desert landscapes and subject-wise deals with activist concerns like the ongoing plight of the Sahrawi.
The disc also digs into a measure of the "desert blues" sound that many Saharan musicians have become known for, as well as a few galloping rhythms that suggest a more laid back version of Senegalese m'balax (which has always had its own Latin flavors).
Brahim isn't as frequent in her use of wailing, undulating tones as a lot singers with Arabic roots tend to be. Her approach is more pensive, but she sharpens her tone when needed, and partly because she also plays the bowl-shaped tbal drum while she sings, her voice fits the grooves as naturally as the grooves themselves, be they acoustic or electric. A stunning release all around.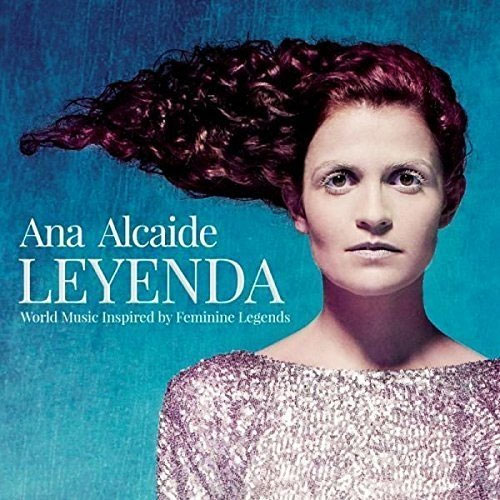 She's already a groundbreaker for use of the Swedish nyckelharpa (keyed viola) in the music of her native Spain, and now Ana Alcaide takes things a few steps further with Leyenda- World Music Inspired by Feminine Legends (ARC Music, 2016). Female folkloric characters from various cultures (including Spain, Mexico, China, Scotland and Alcaide's own imagination) are celebrated in songs that range from lullaby-like softness to ritualistic and pulsating.
Nyckelharpa, baroque guitars and bouzouki are sweetened with other strings, reeds, percussion and celestial production values that surround Alcaide's gracefully penetrating vocals and construct a pair of instrumentals that seem to tell otherworldly tales without any words at all. This is music that could serve as a soundtrack for any ancient or modern fantasy worth conjuring, or bring about just enough of a dream state to take you blissfully away from reality for a while. Either way, it's stunning.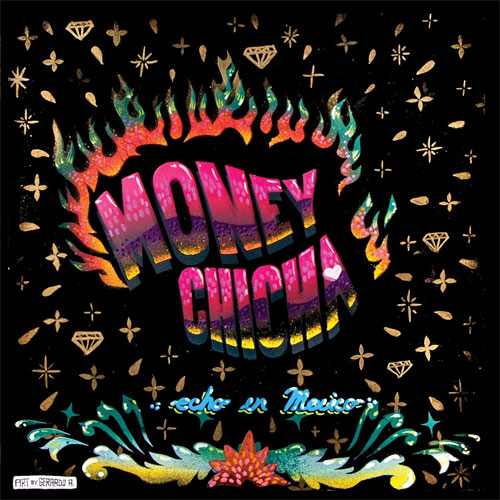 Chicha, the Peruvian-originated, organ-tweaked, fuzz guitar-laden psychedelic style of music with similarities to Colombian cumbia and Jamaican dub, continues on its revival path courtesy of Austin-based band Money Chicha. Their debut album Echo En Mexico (Vampisoul, 2016) is an irresistibly throbbing beat fest where unyielding layers of Latin percussion support keyboards, guitars and bass that are as trippy in their wall of sound as they are intertwined in their tightness. And tightness is indeed the key.
The chicha sound is one that must not lag in its skipping rhythms or spot-on melodic mesh that weighs in somewhere between surf rock, alternative Latin, Andean tradition, the ghost of Arsenio Rodriguez and music that simply wouldn't appeal to polite society in Lima, Bogota or, well, Austin. Money Chicha go their own way by eliminating vocals entirely and giving the tracks a subtle funk push with a little extra breathing room among the instruments, resulting in a disc that satisfies to the frenzied max.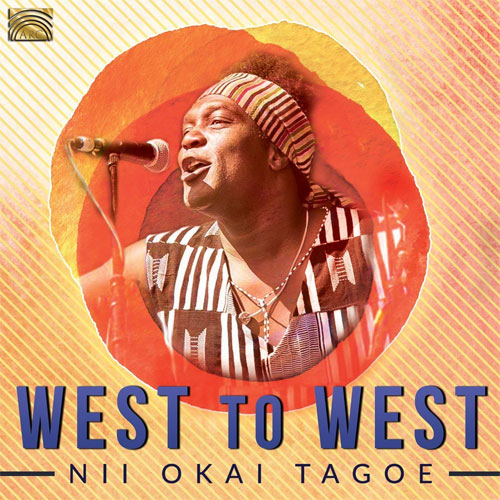 Lovers of African drumming and African music in general will happily tune in to West to West (ARC Music, 2016) by Nii Okai Tagoe. He's a master of many a drum and percussion instrument affiliated with the Motherland and treads a beaten (beating?) path away from tradition by lacing his danceable pieces with horns, keyboards, violin, harp, bass and guitar.
Some unexpected turns are taken with arrangements as well, such as the blues sway of "3 Monkeys." Not surprising for a gent who's played with outfits as diverse as Baka Beyond and African Head Charge. This sort of thing has been done before, but Tagoe certainly does it spot-on.
A very different take on percussion and its relationship to the human voice can be heard on Chiaroscuro (Bent Records, 2016) a collaboration involving Baird Hersey & Prana with Nexus. Nexus is a virtuosic percussion ensemble; Prana is a group of singers who all specialize in singing two pitches simultaneously. That dual pitch knack helped inspire Garry Kvistad of Nexus to invent the vistaphone, four octaves worth of chimes gathered into one instrument and the perfect companion to the harmonic series scale of notes that the singers use to achieve their second level of vocal prowess.
The grandiosely-titled tracks on the album ("The Rituals of Dusk," A Crown of Radiant Fire," etc.) combine orchestral drums, gongs, glockenspiel, marimba, vibraphone, xylophone, voices and the debuting vistaphone to create music that I can only describe as equal parts refined and primal, rhythmic and atmospheric, structured and seemingly spontaneous, eerie and comforting, earthy and not of this earth. Repeating patterns of percussion and wordless voices ascend to mesmerizing heights and hover there, exploring in sonic terms the disc's titular concept of light and dark contrasting yet harmonizing.
The three concluding compositions (including a mind-and-ear-altering Balinese monkey chant) are voices unaccompanied and lose nothing in the absence of their percussive counterparts. So is this disc the pinnacle of traditional music, the complete lack of it or something else altogether? Get it and decide for yourself. And prepare to be spellbound.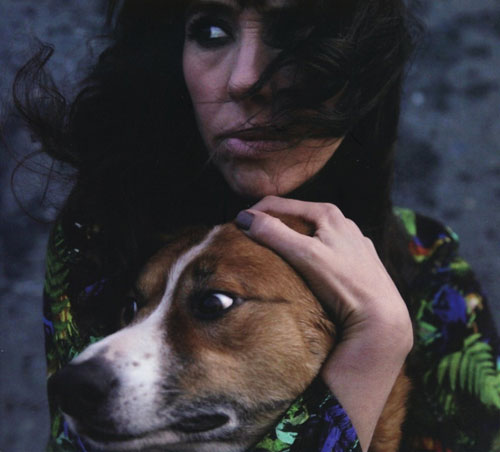 I don't know a great deal about traditional Welsh music and thus can't say how closely 9Bach adheres to it with their latest release, Anian (Real World, 2016). But I am quite taken with the shimmery emotiveness of singer/pianist/composer/lyricist Lisa Jen's lead vocals, as well as the sparse yet very sturdy support her bandmates offer on guitar, bass, percussion, harp, hammer dulcimer and harmonies.
While some of the instruments used reportedly stray from tradition, the end result is a perfect fit, with modern production adding a kind of cool mist to softly enveloping music that often has a melancholy, longing feel offset by pure beauty. Anian is one to savor repeatedly.
There's also a bonus disc, Yn Dy Lais (In Your Voice), that features Welsh-influenced poetry and storytelling rendered in English by the likes of Peter Gabriel and Rhys Ifans. It's meant to make the nuances of the Welsh language more accessibly artsy and is worth a listen, but the lovely sounds on the first disc are the true reason to get this album.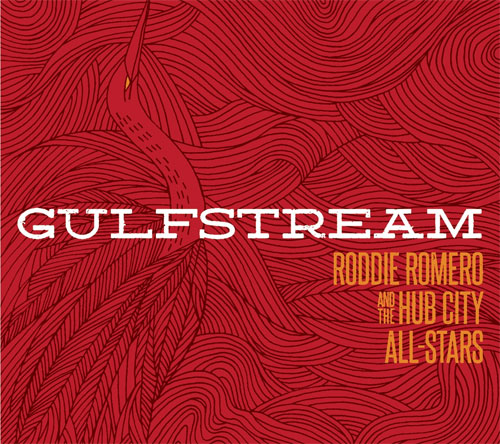 A world away but still bringing tradition to a different level, Roddie Romero and the Hub City All-Stars take music with roots as old as the Louisiana bayou itself and jolt it full of rock, soul, blues, zydeco and funk energy. Gulfstream (Octavia Records, 2016) is a swampy, sultry, swaggering, sizzling slab of deep-south musical gumbo that will delight anyone who loves the celebratory sounds of New Orleans and Lafayette and appreciates the need to cool down for a ballad like the Aaron Neville-ish title track. It's a party, albeit from the heart.
Richard Bona, the "African Sting," melds his smooth Cameroonian roots music with the sounds of Afro-Cuban band Mandekan Cubano on Heritage (Qwest Records, 2016). African and Latin musical traditions have been best friends for a long, long time thanks to their shared origins, and Mandekan Cubano's piano, dual percussion, trumpet and trombone lineup expertly underpins Bona's joyous salsa-infused numbers and his softer side. Primarily a bassist but adept on numerous instruments, Bona adds unexpected touches like electric sitar to the range of Afro-Latin delights that comprise a very fine release.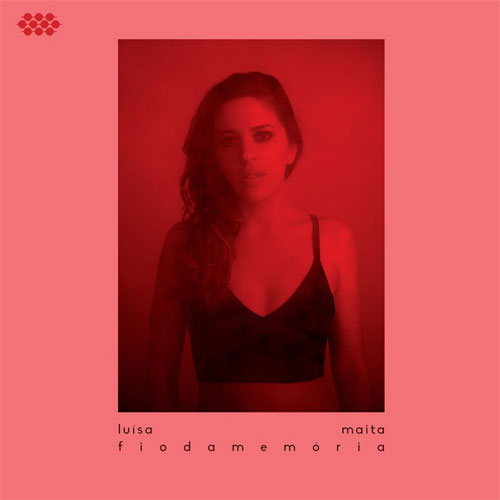 Brazilian music, a familiar world staple for decades, has more recently been fused with electronica to degrees that some traditionalists have accepted and others rejected. Put me in the former category. It's telling that Luisa Maita waited six years since her first album to put out a followup; perhaps she wanted to see how the Brazilian/electronica scene would play out in the interim. Her sophomore release Fio da Memoria (Cumbancha, 2016) has the breathy, sensual feel that's nearly a given when it comes to female Brazilian singers, and the tunes roll out on a foundation of grooves rooted in samba, even if they're not always rendered on organic instruments.
Maita's steamy sentiments translate well, as the sung-in-English "Around You" demonstrates, and she's got some stories of substance to tell, like "Na Asa," a musical tale of dreams realized. Fio da Memoria is a keeper for sure, but Maita's vocal mix of subtle and searing would benefit even more from backing that likewise balances real and electronic sounds equally.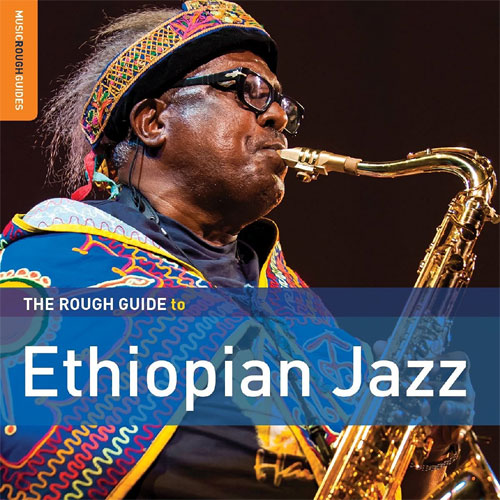 If you need a reminder of how well traditional Ethiopian music meshes with jazz, The Rough Guide to Ethiopian Jazz (World Music Network, 2016) will handily serve. Trailblazer Mulatu Astatke kicks off with the horn-heavy proclaiming of "Gamo" and things jump ever further back into the Swinging Addis feel of the 60s and 70s from there.
While at only 9 tracks the collection can't cover the whole spectrum, what you get is choice. Serpentine instrumentals are the bulk of it, including NYC's Budos Band providing impressive overseas translation of the sound, but the soulful vocal thrills of Tlahoun Gessesse and Gabriella Ghermandi show just how large a role male and female voices also played (and play) on the scene. A superb sampler.
headline photo: Richard Bona