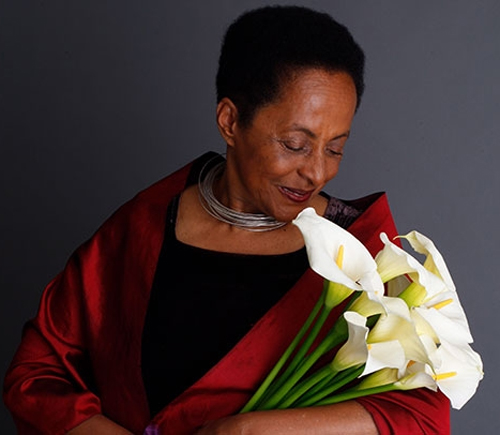 Acclaimed Peruvian singer Susana Baca gave a remarkable concert at the Carolina Theater in Durham, North Carolina. The show was presented jointly by the Carolina Theater and Duke Performances.
Susana Baca was introduced as a living legend by Eric Oberstein, interim director at Duke Performances. Indeed, Susana Baca is one of the most significant and influential artists in recent Peruvian roots music history: famed singer-songwriter, ethnomusicologist, educator, and winner of two Latin Grammy Awards.
The world music star performed a set of Afro-Peruvian classics, poetic songs by well-known Peruvian poets, and two songs celebrating the music of Argentina and Puerto Rico. At 74, she still charms audiences with her charisma and graceful dances on stage.
The band was an outstanding acoustic trio: piano maestro Hector Enrique Purizaga Aguirre; virtuoso bassist Alvin Oscar Huaranga Huaranga; and the versatile Hugo Rolando Bravo Sanchez on cajon, drums and other percussion instruments. Susana invited an excellent Juilliard-trained violinist and Duke University educator named Jennifer Curtis to collaborate on one song. To find out more about Susana Baca, read her biography.
Special thanks to Jeff Doyle at Maria Matias Music and Greg Landau for their assistance to World Music Central.